Are you after a new bathing suit to make the most of your pool, sunbathe in the garden or reconnect with the sea as soon as the lockdown is over? That's great… except that traditional swimwear is actually terrible for the environment! Because of its water-repellent requirements, most swimwear is made of petroleum-based synthetic materials: their production has a bad environmental footprint and they either take decades to decompose in landfills or make it back to the ocean… not in a good way!
Worry not, though: we've found the best sustainable swimwear brands that have come up with creative solutions to this problem. Let's dive into this list!
5 of the very best sustainable swimwear brands
Anekdot
- the upcycling solution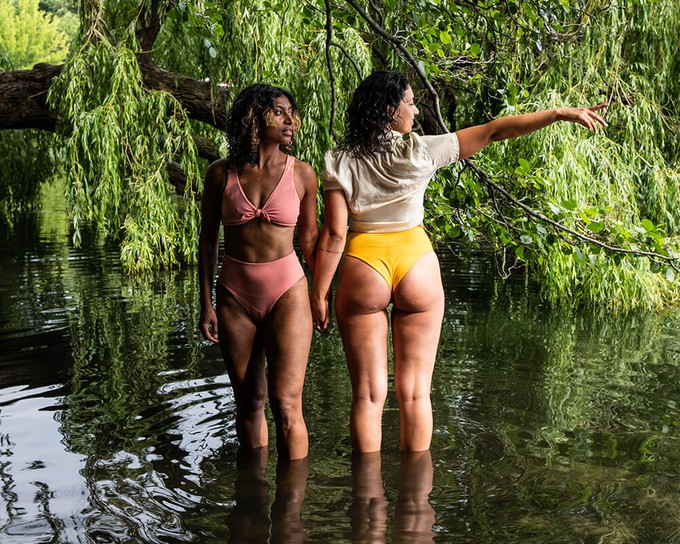 This German brand ensures a delightful fusion between nostalgia and modern comfort whilst helping reduce waste. Instead of producing new fabrics, they only use upcycled materials and leftovers from other brands, such as off-cuts, deadstock, ends of lines, or vintage trimmings. Basically, each piece is one of a kind!
Plus, their stylish sustainable swimwear is produced in their German factories, where fair working conditions are always guaranteed.
AURAI Swim
- game-changing materials to swim in cleaner oceans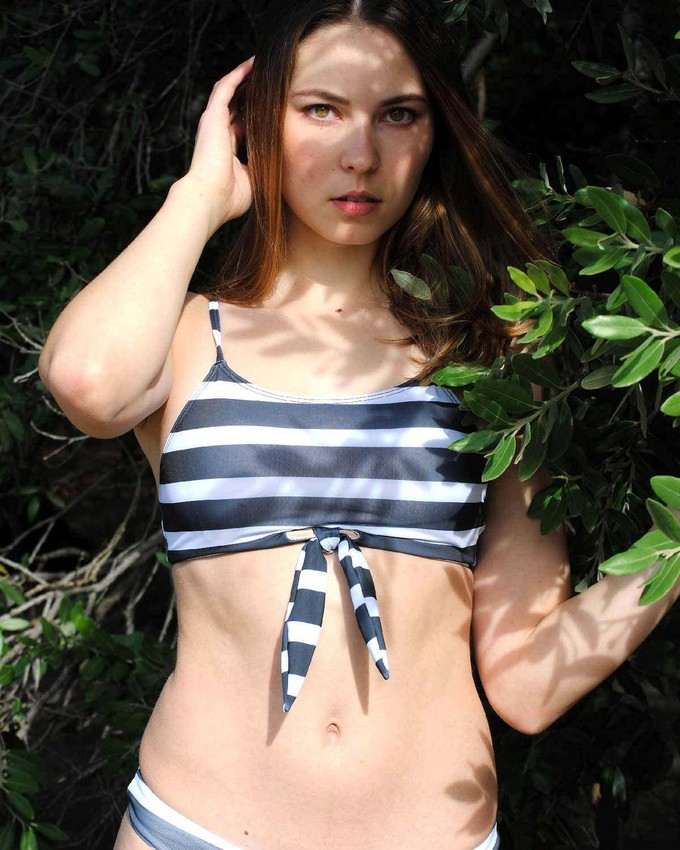 What if you could reduce waste and help the oceans at the same time? This Australian brand has found a genius way of doing so! They either use 100% biodegradable materials or innovative fabrics like ECONYL®: this nylon-made textiles derive from fishing nets and other recycled plastic that's been collected from the sea. All of AURAI's sustainable swimwear pieces are digitally printed in order to save water and chemicals, and delivered with reusable bags in recycled-paper boxes.
AURAI doesn't disappoint when it comes to working conditions either: designer Natalia Bertolo is adamant in ensuring fair wages and working hours in her Brazil factories, located in her hometown.
This London-based clothing brand values versatility and sustainability above everything else: they have a very selected range of functional clothes that can be used for different occasions or sports, such as their practical bodysuit that can be worn as a yoga or dance outfit as well as a bathing suit.
Their items help reduce waste by using 100% recycled fabrics, and League Collective always ensures fair working conditions in their central London factory.
RubyMoon
- an empowering sisterhood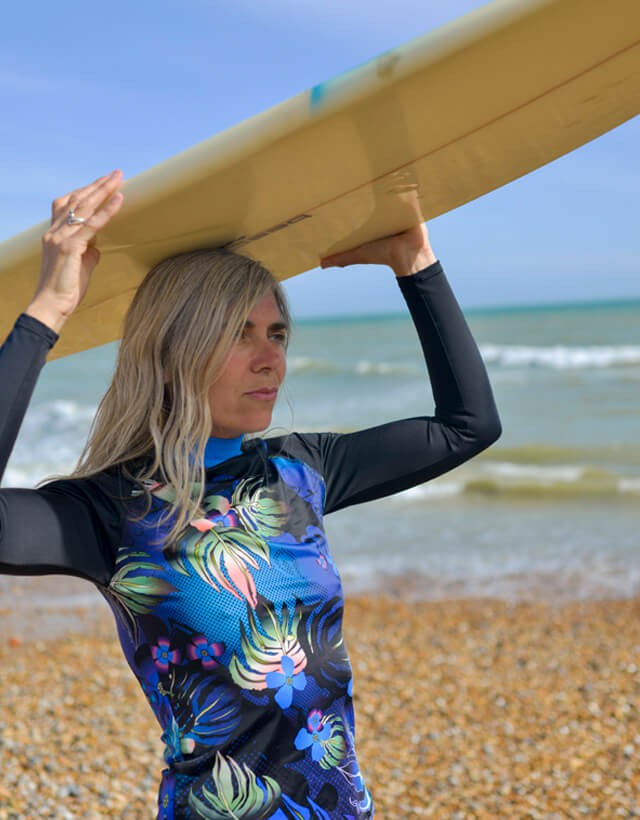 This award-winning brand really cares about both people and nature! 100% of their net profit is destined to micro-loans for female entrepreneurs in developing countries to help them invest in their future and turn their vision into reality.
As for the environmental side of things, we want to send them a virtual high-five: their garments are made from ECONYL®, are 100% vegan, and OEKOTEX-certified, meaning that they don't contain any hazardous substances. Thanks to their innovative and circular approach to production, they emit 42% less CO2 than traditional swimwear, and reward returns to reduce waste.
SixtyNinety
- made for women by women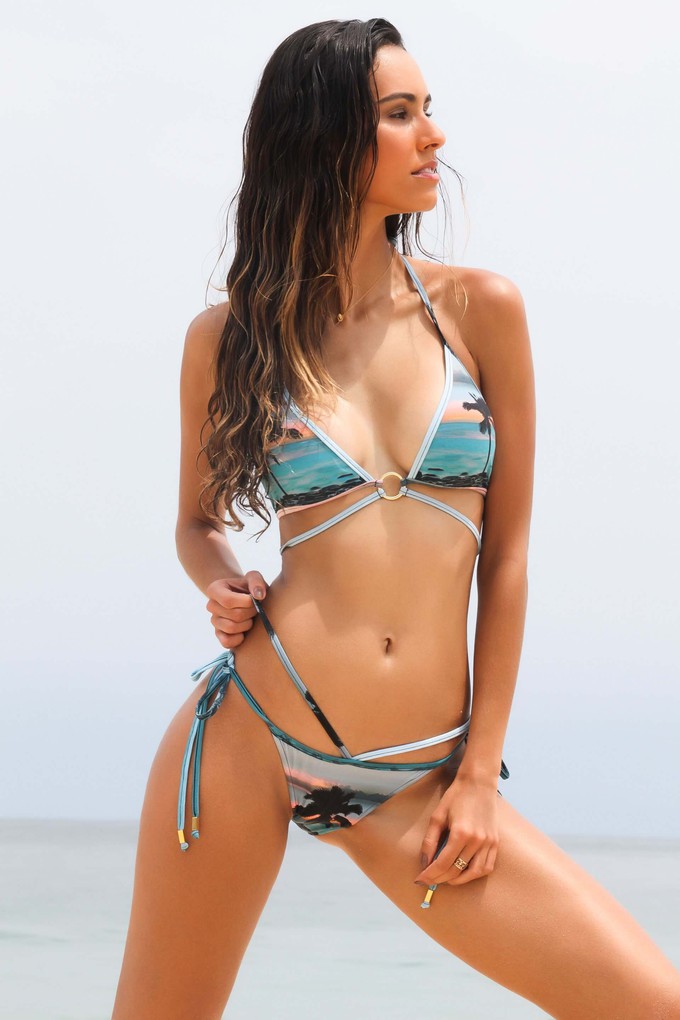 This brand's sustainable swimwear is entirely produced in a Brazilian factory run by women, all guaranteed fair wages and safe working conditions. They're also proof that 'synthetic' doesn't automatically mean 'unsustainable' if some extra care and innovation are added to the equation! They either use recycled polyester to reduce waste or innovative Fluity CO1, a synthetic fabric that is 100% biodegradable but extremely durable and resistant.
SixtyNinety is also completely vegan, reduces water usage by using a closed-loop, prints digitally, and delivers in recycled plastic or biodegradable packaging. A small brand that makes a big difference!
These sustainable swimwear brands show that a sprinkle of creativity, innovation and genuine care for nature can go a long way, even when producing garments that are traditionally bad for the environment. Splashing great!
Related articles:
Project Cece is a platform that collects ethical clothing from different webshops on one website. Take a look in our shopping section and find the clothing that fits your style, budget and values!