Time to wrap up warm? We're already looking forward to the comfy sense of cosiness that only knits and cardigans can give you. However, it upsets us to see so much disposable fast fashion knitwear made relying on dodgy practices, exploiting garment workers, and to be considered outdated by the start of the next autumnal season.
Be part of the change!
Choosing timeless ethical knitwear that goes beyond this year's ephemeral trends is one of the best ways to have a sustainable autumn or winter season.
Here are our current favourites.
1.

Bibico's
- Organic cotton knitwear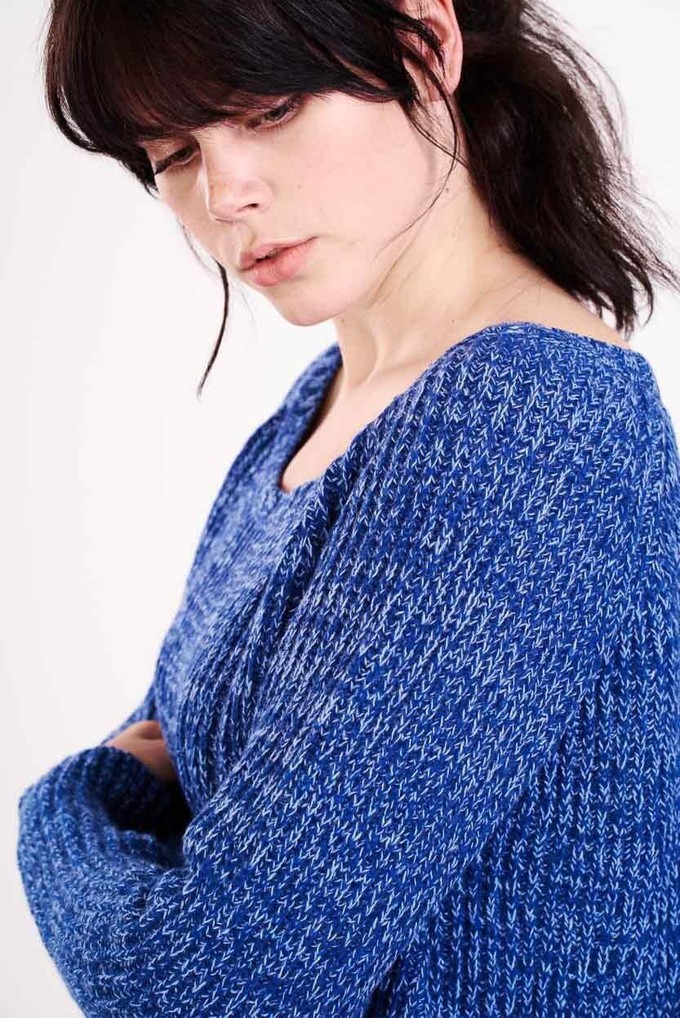 This brand's autumn/winter collection is full of versatile monochrome gems that can match any palette!
Entirely fair trade and made of organic cotton, it highlights how much this company cares about both the environment and its garment workers.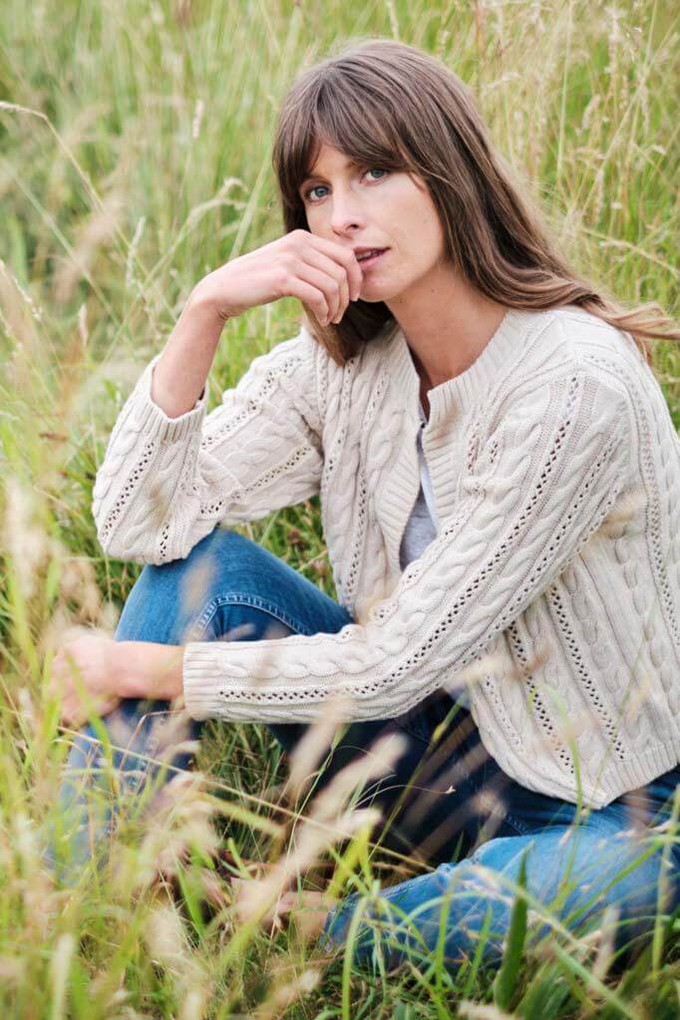 They actually work with two women's cooperatives that, as well as ensuring fair wages and working conditions, provide them with specific training to help them and their children overcome poverty.
2.

Baukjen
- A precious natural collection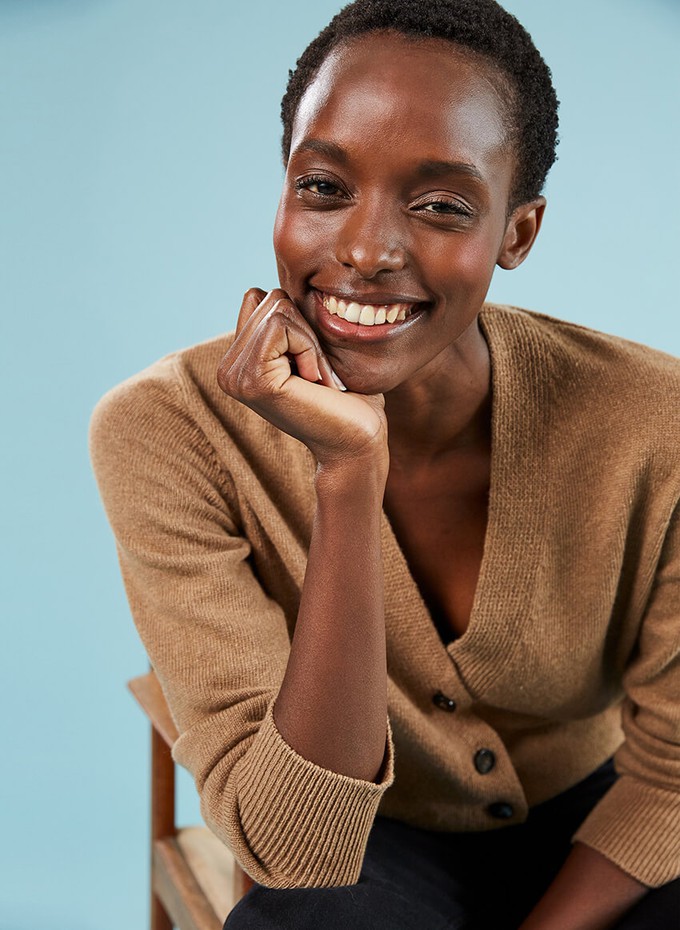 We love how this brand combines the beautiful simplicity of the most traditional designs but manages to add unique details or twists.
Their garments are clearly created to work with lots of different outfits, and yet their ethical knitwear is sure to be the main head-turner.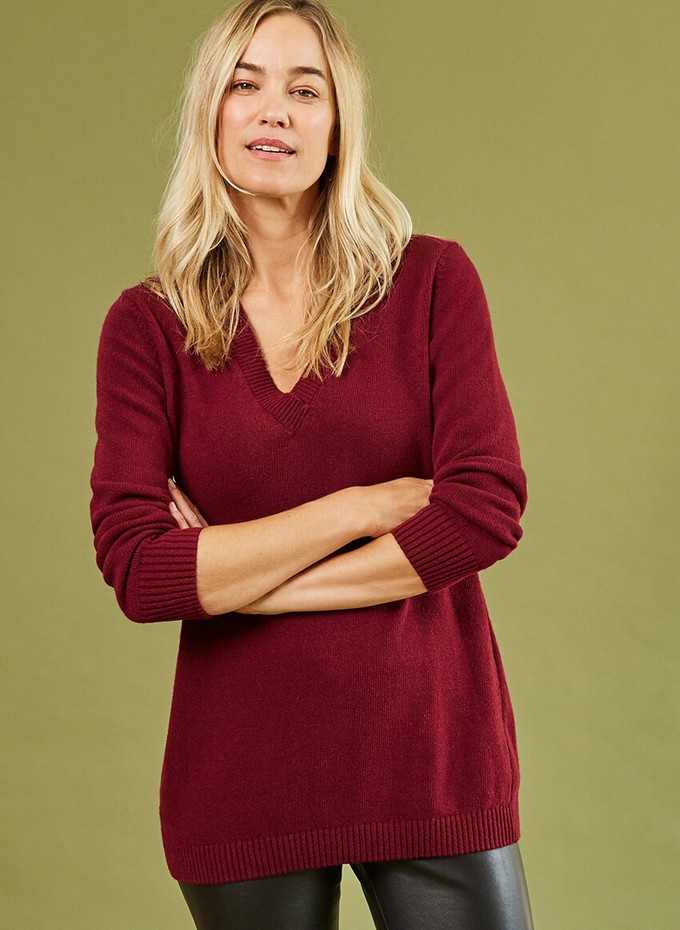 They also use natural and kind materials, such as organic cotton, eco cashmere and mulesing-free wool.
On top of that, Baukjen plants a tree for every single order and supports several charities, so you're guaranteed to make a good deed whenever you buy from them.
3.

Maqu
- Evergreen and versatile designs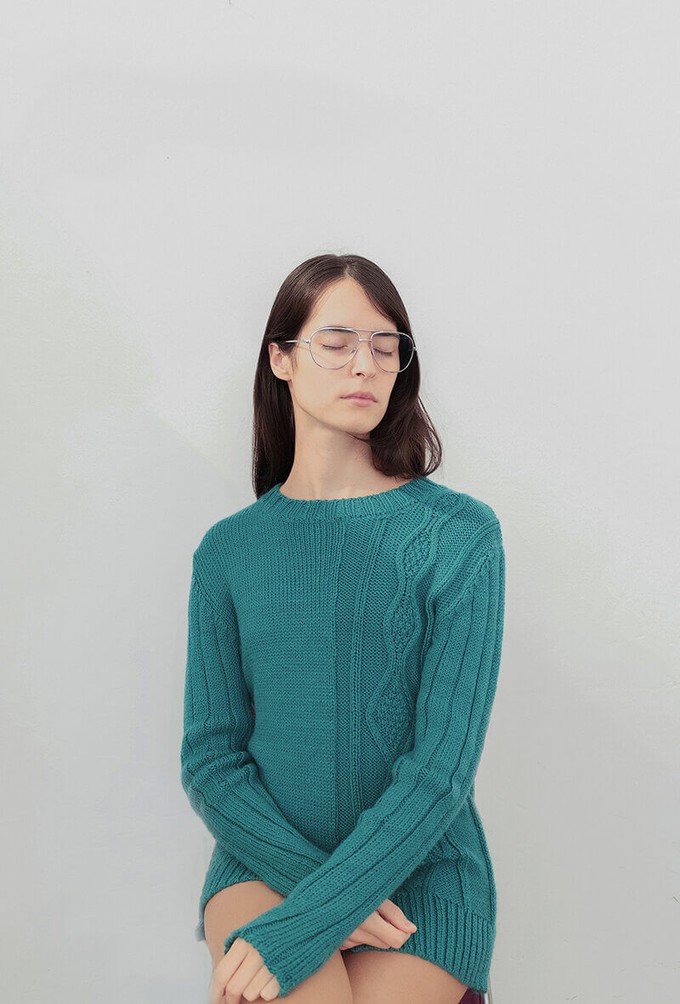 This German brand focuses on timeless and minimalistic designs, which is great news when it comes to sustainable fashion!
Their ethical knitwear can be repurposed with different outfits and won't run the risk of looking outdated.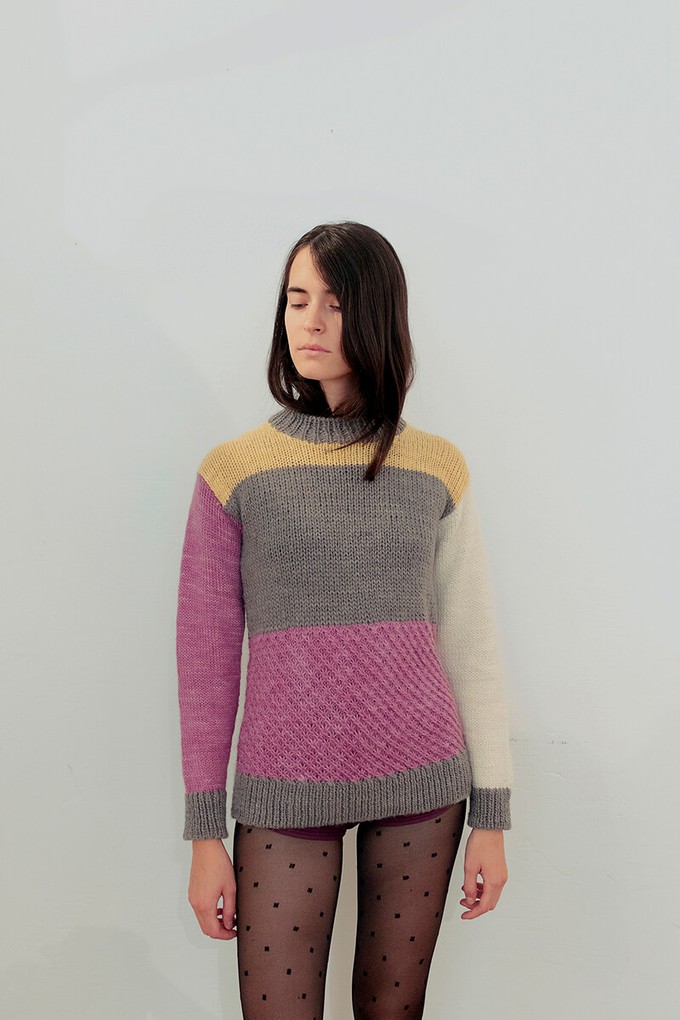 It also relies on comfortable and sustainable materials like organic cotton and ethically-sourced alpaca wool. So cosy!
4.

People Tree
- Sustainable & fair trade knitwear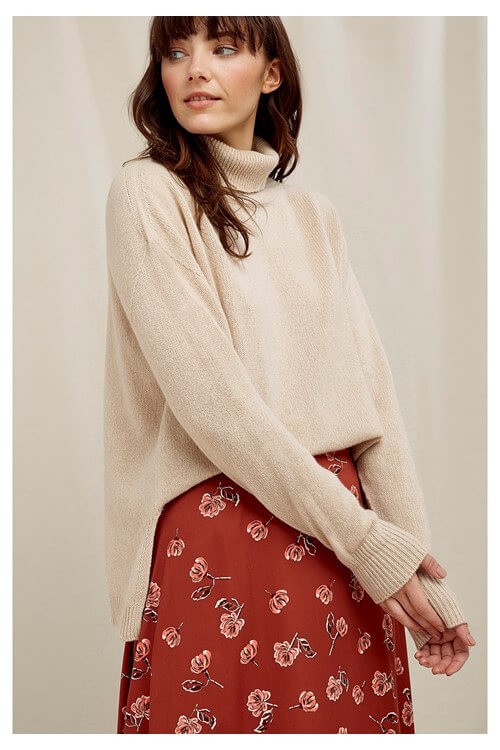 The slow fashion giant surprises us once again with a balanced ethical knitwear collection that includes something for everyone, from the most versatile and basic designs to those with precious details and patterns.
The People Tree name is a guarantee in itself when it comes to fair trade fashion, but, just to give you an idea, their autumn/winter collection focuses on organic cotton, vegan fabrics and recycled materials.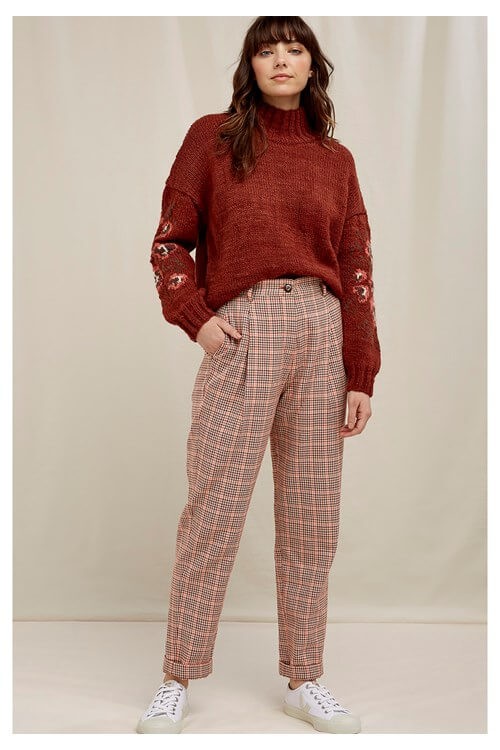 Well done, People Tree!
5.

Story of Mine
- Casually sophisticated ethical knitwear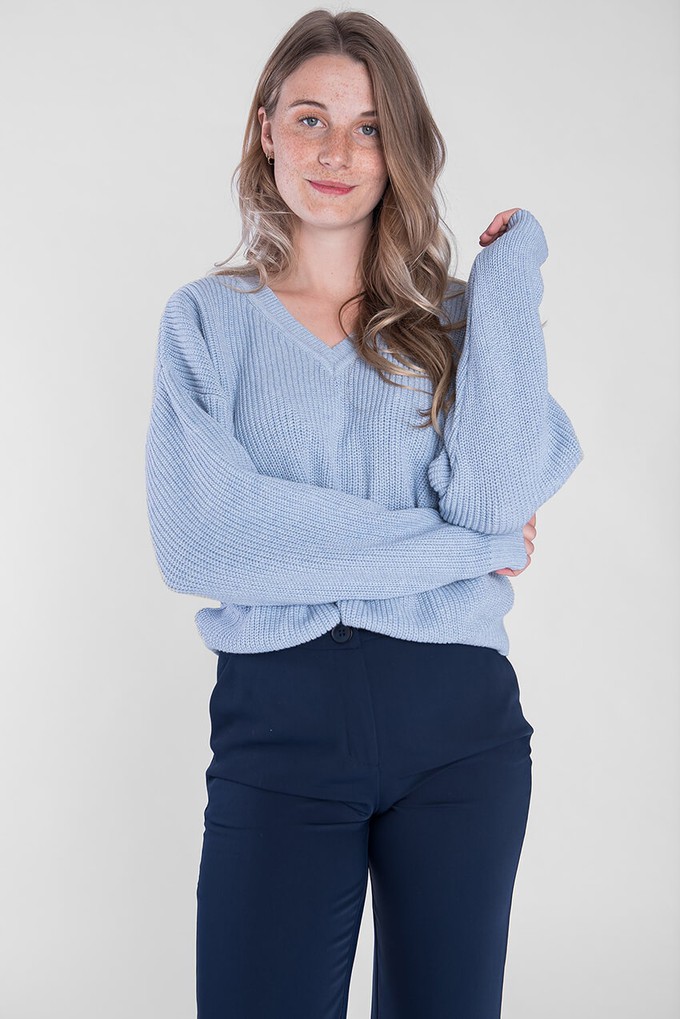 We couldn't resist the charm of this varied collection of ethical cardigans and jumpers.
This German company stands for, in their words, 'the simple, the plain and the uncomplicated', combining sophistication and casualness in a surprising way.
As you can see in this collection, the result is a range of versatile clothes that can easily be worn in different situations, from work to fancier events.
They also rely on sustainable fabrics like organic cotton and all of their clothing is produced in ethical factories in Portugal.
Have you already found an ethical knitwear brand that shares your sustainable beliefs or are you after some more inspiration?
You can browse tons of different designs from several fair trade stores on our website. Check out our Cardigans & Sweaters section to create a timeless wardrobe that will keep you warm for many more autumns and winters to come!
Related articles
Project Cece is a platform that collects ethical clothing from different webshops on one website. Take a look in our shopping section and find the clothing that fits your style, budget and values!