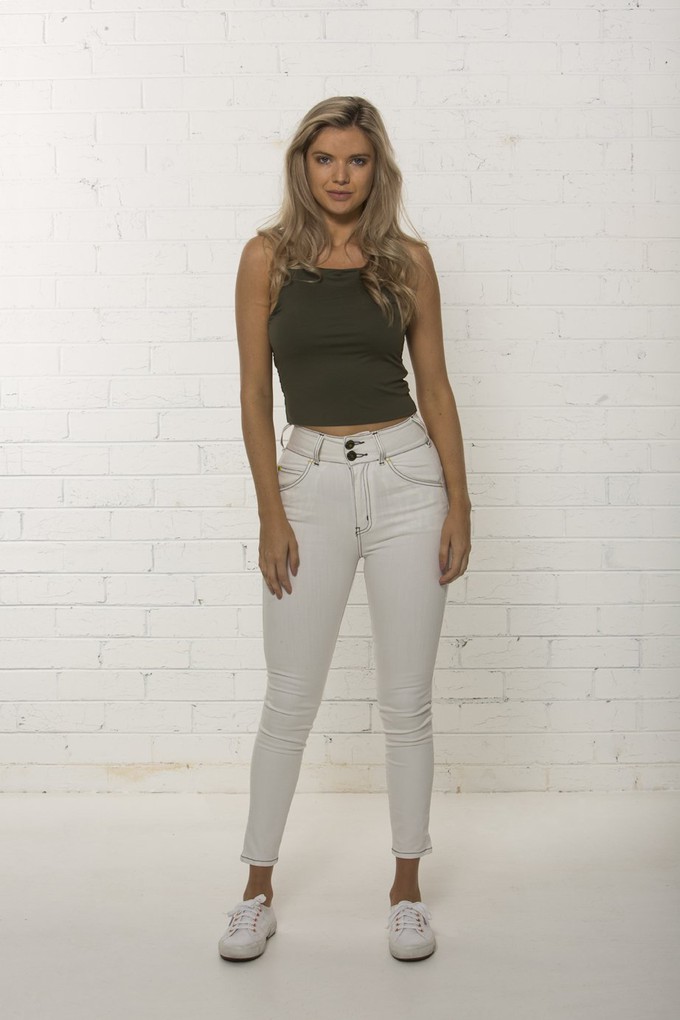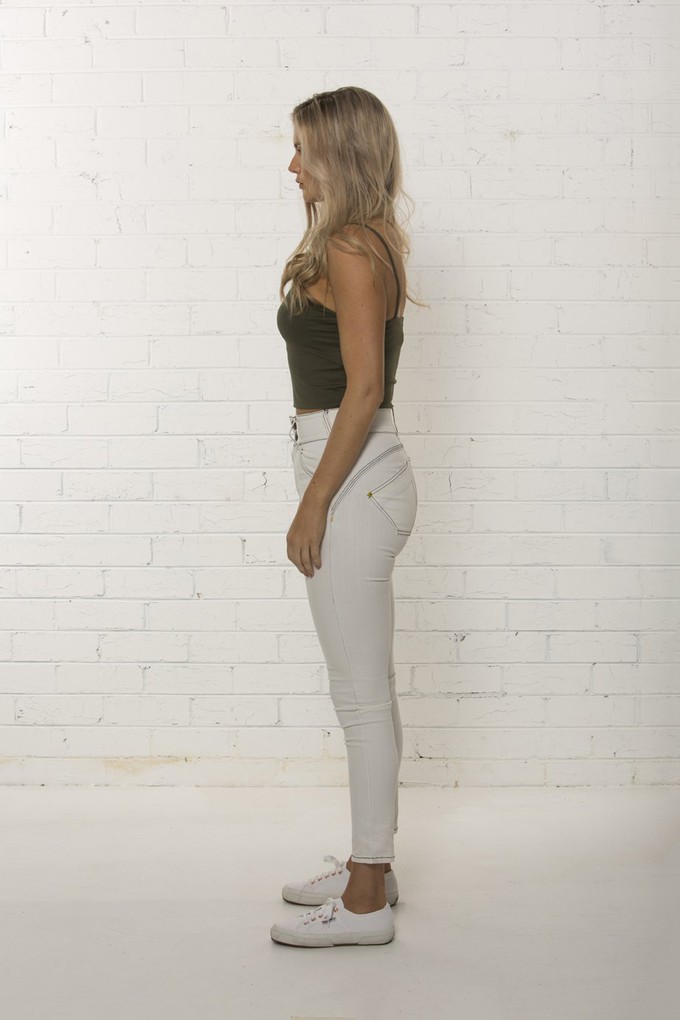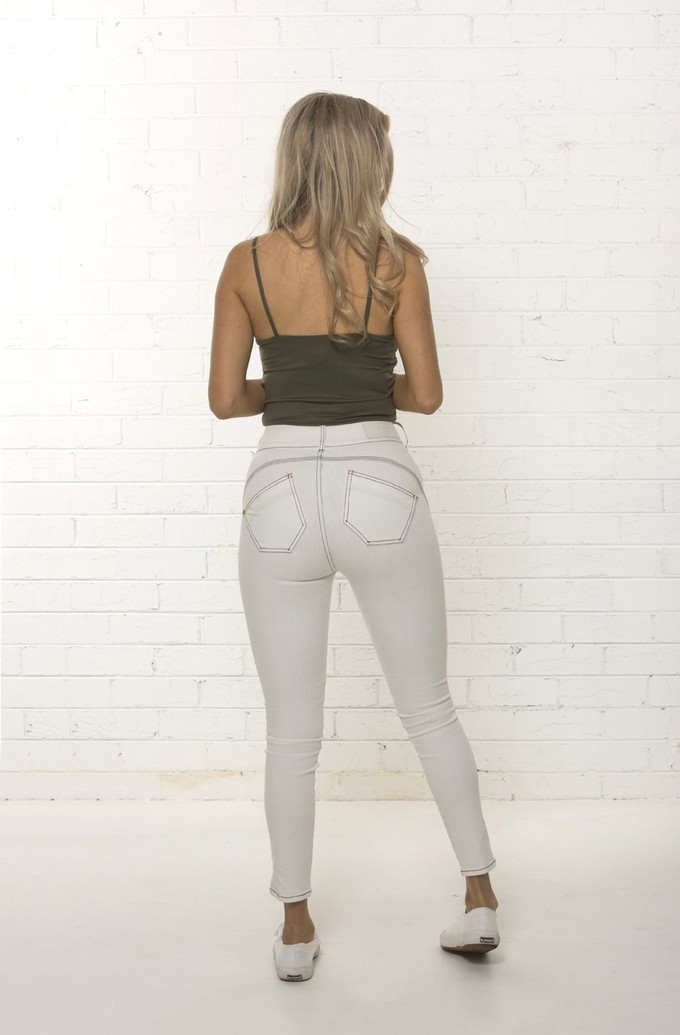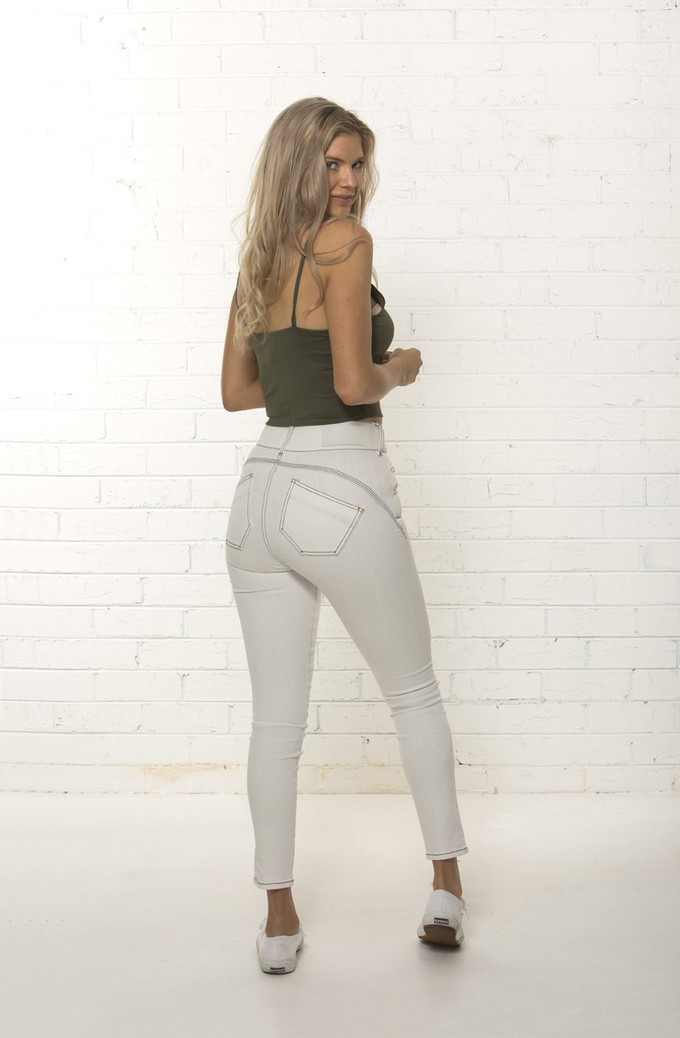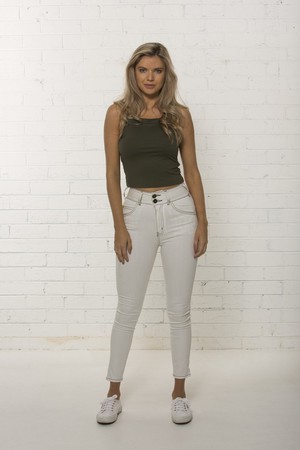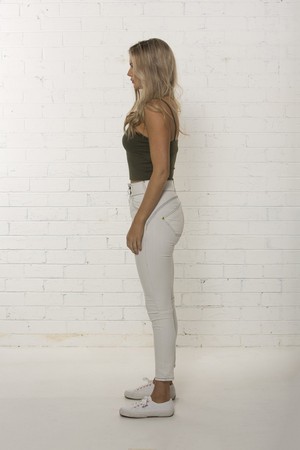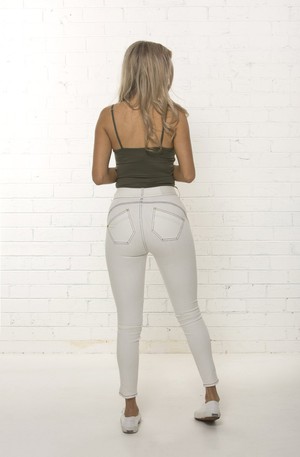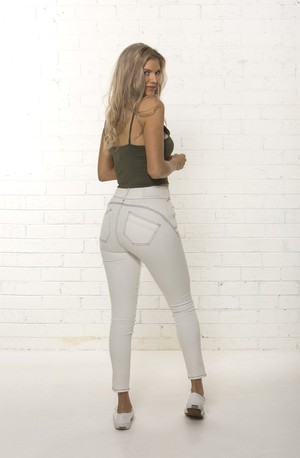 BONDi WHiTE DRiLL JEAN
£132.46


SMART ASS FiT= FiTS ALL SHAPES (Model Wears Size 26)DESCRiPTiON
- Navy/Yellow Stitching, White Patch, Matte Black Rivets, Natural Printed Pocketing
The Bondi White Jean by Tri Colour Federation is designed to accentuate the lines and contours of the feminine form and the varying body shapes. This latest piece from Tri Colour Federation includes all the design elements from the Smart Ass block to give our female customers consistency in product. The crisp white swatch coupled with Navy/Yellow stitching is a must have summer jean.
MODEL iNFORMATiON
+Made in Australia
+European Fabric
+Stretch Reform Technology
+87.55% Organic Cotton/8.46% Recycled Polyester/3.99% Elastane
CARE iNSTRUCTiONS
Gentle machine wash at 30 degrees, using Eucalyptus laundry powder.
Do not bleach.
Preferably, line dry in shade or gentle tumble dry on low heat.
Do not dry clean.
Source: TRi COLOUR FEDERATiON
No extra information available. Check the store/brands tab for more details!
Tri Colour Federation is a label from Melbourne, Australia that makes environmentally friendly jeans. If sales increase, Tri Color Federation will see if they can do all production in Europe.
Fair trade: the denim comes from Turkey, the jeans are made in Melbourne. The denim suppliers are transparent and have various eco-labels, such as the EU Ecolabel and the Nordic Swan Ecolabel. They are family businesses that adhere to a fair code of conduct in order to be innovative in a responsible manner.
Environmentally friendly: the jeans are made from organic cotton, recycled PET and the label is now also looking at the possibilities of using the natural material hemp. Producing jeans costs an incredible amount of water, but the production method for these jeans recycles this water. They use vegetable dye or traditional indigo. The packaging material is biodegradable.
Practical information:
Shipping fee: £11.20 in the UK and free for orders over £195.
Import duties and taxes: These products are shipped from Australia and might be subject to taxes and import duties that need to be paid upon arrival of the package.
Delivery time: 1-7 business days
Address: No physical store.