REY - Brown - Womens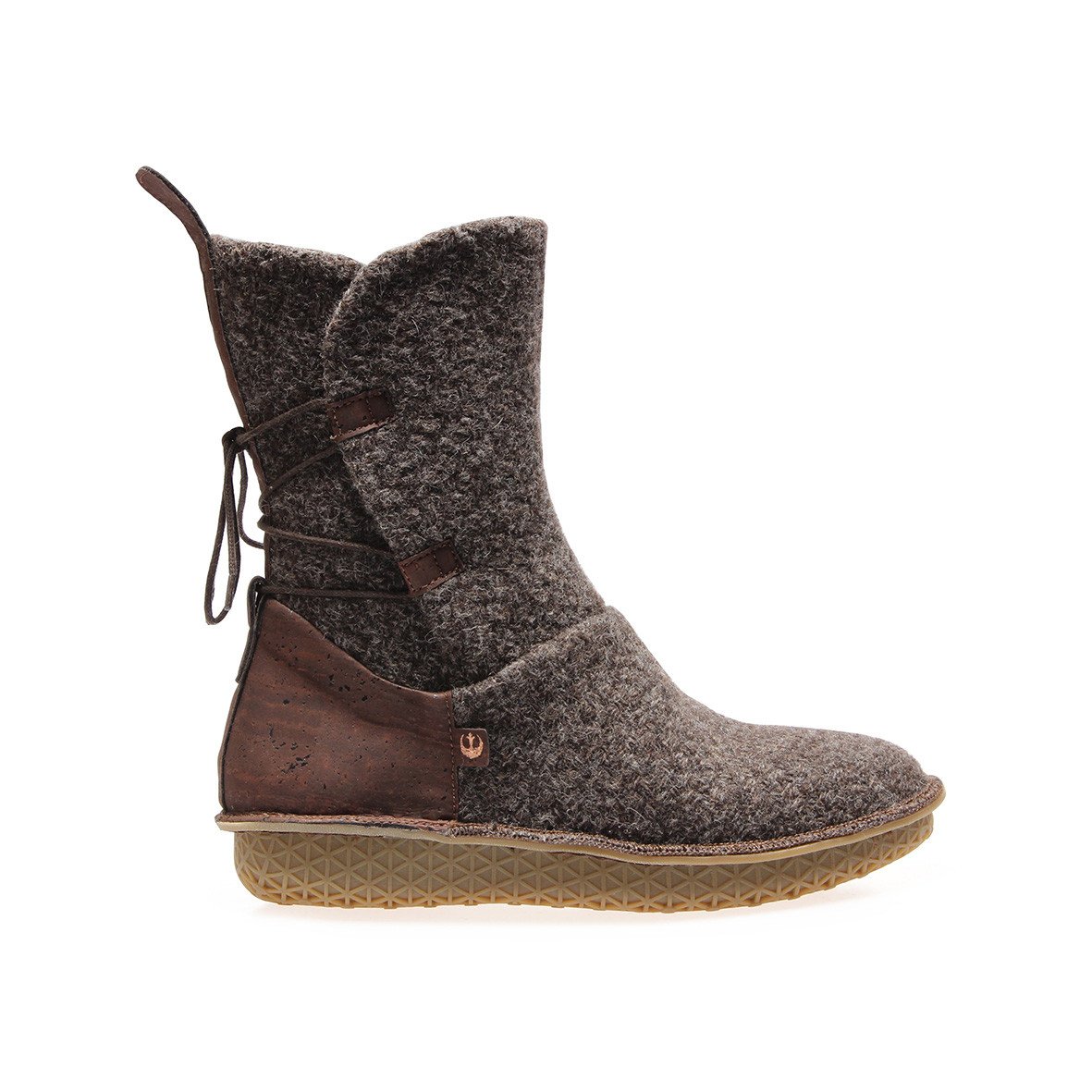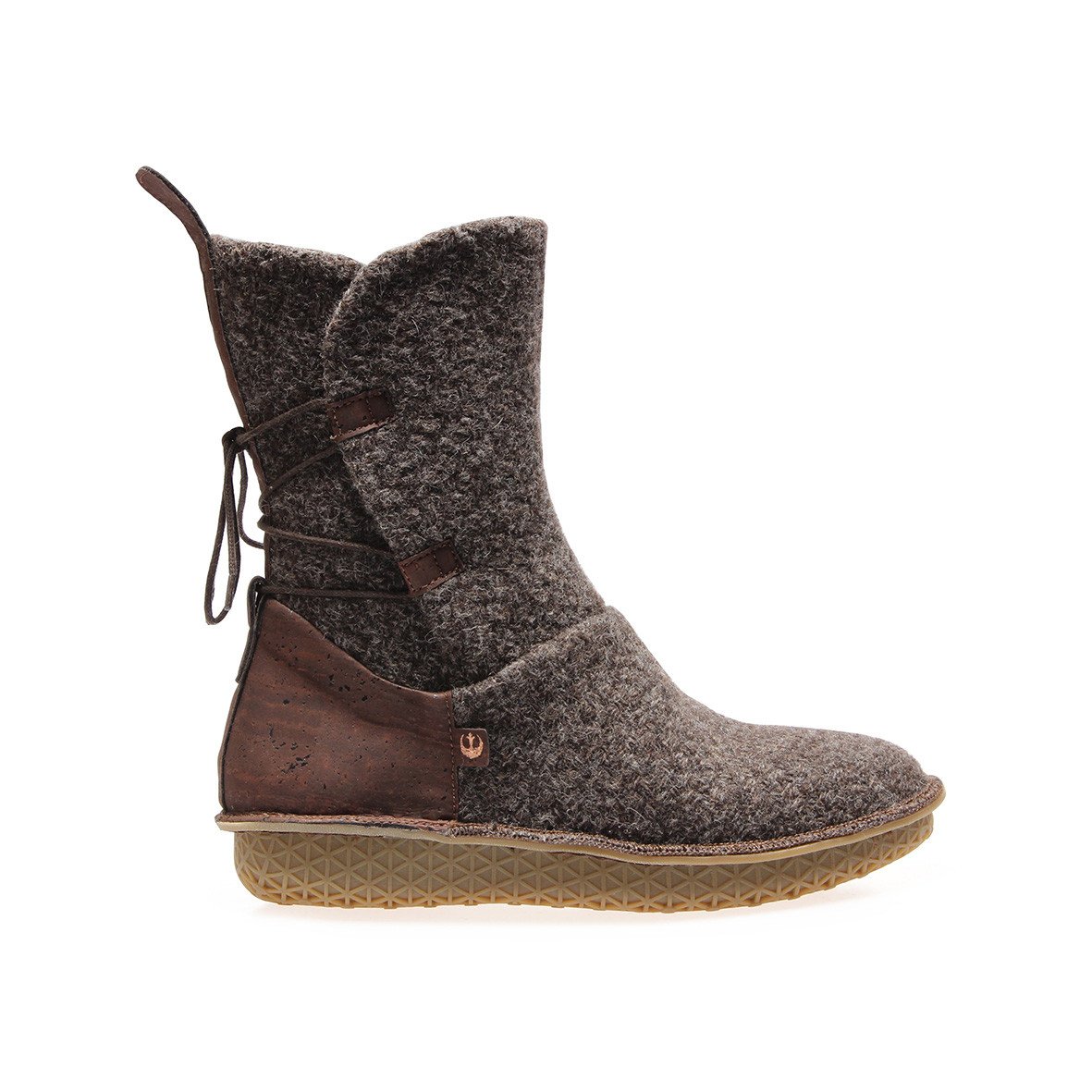 Inspired by Rey's iconic mid-calf boot, as featured in Star Wars:™ The Force Awakens, andThe Last Jedi. Vegetarian boot in artisan tweed featuring adjustable calf/rear lace-up system and cork details.
Built-in Foot-Mattress™ in coconut fibre and natural latex, designed to mould to your foot shape, providing excellent insulation and air circulation to keep your feet dry.
Stitched sole for durability.
Co-branded 'Star Wars™/Po-Zu' heat embossed on heel.
Solvent-free.
Under license with Lucasfilm / Disney.
Made in Portugal.
Watch how the Rey Boots are made here
Upper
Wool Tweed & Natural Cork
Lining
Wool Felt
Footbed
Eco Microfibre (OEKO-TEX Certified)
Foot-Mattress
12mm super comfortable insole made from 60% Coconut Husk and 40% Natural Latex
Sole
Natural Latex
Sole Assembly
Glue less and Down Stitch
Care
These boots have been designed for the laces to be tied at the back only, as tying the laces around the front is likely to cause friction leading to premature wear.
The tweed upper and felt lining can be cleaned by wiping with a dry sponge or brush once the wool surface is dry. Pilling on the tweed can be removed by rubbing gently with a pumice stone or a razor.
No extra information available. Check the store/brands tab!
Brand: Po-Zu
Source: Po-Zu
Available sizes:
One Size
Po-Zu is an ecological shoe brand. At Po-Zu they find it very important to only use environmentally friendly materials. For their shoes they use linen, Piñatex (material made from pineapple waste), GOTS certified organic cotton, wool from English sheep, cork, Chrome-free leather that is tanned in an environmentally friendly way, coconut shell and natural latex.
Po-Zu produces their shoes in a fair way in Portugal and Sri Lanka. On their website you can see exactly how the shoes are produced. Part of the Po-Zu collection is completely vegan.
Practical information:
Shipping rate: Free for all orders over £75, otherwise £5.
Delivery time: 1-3 business days.
Address: No physical store
Payment methods: