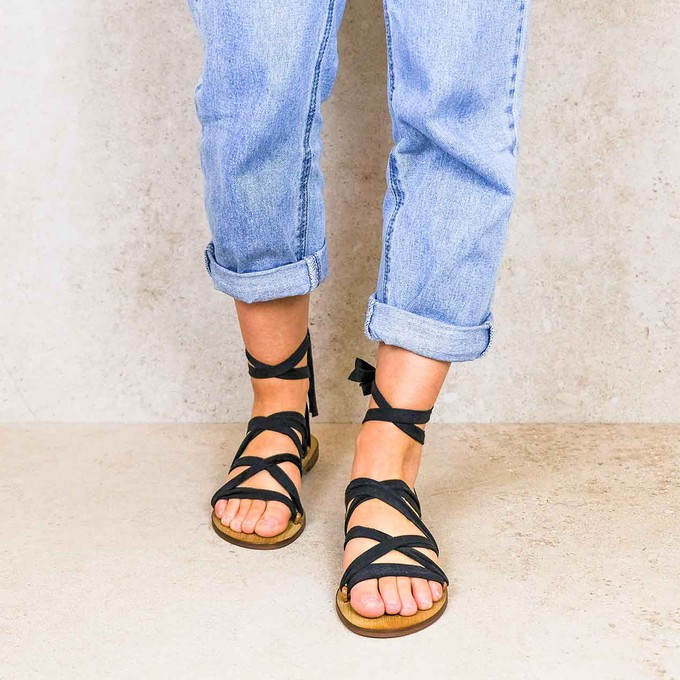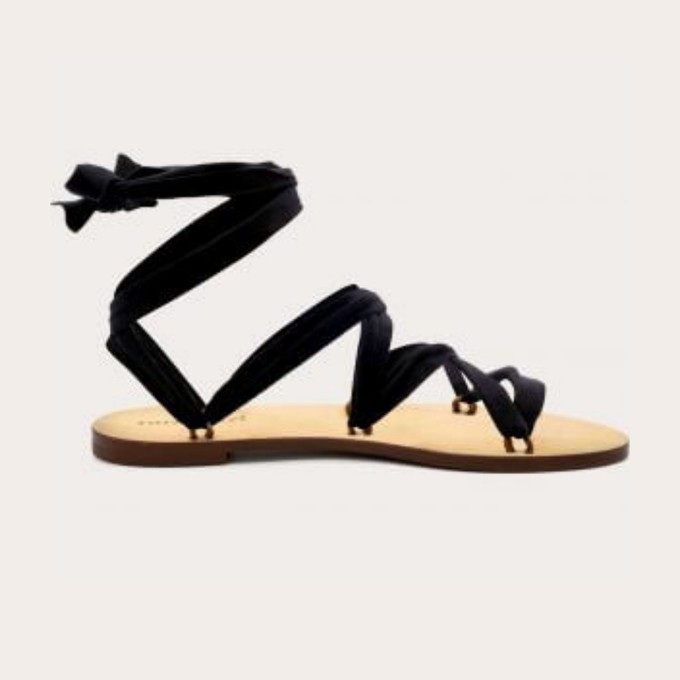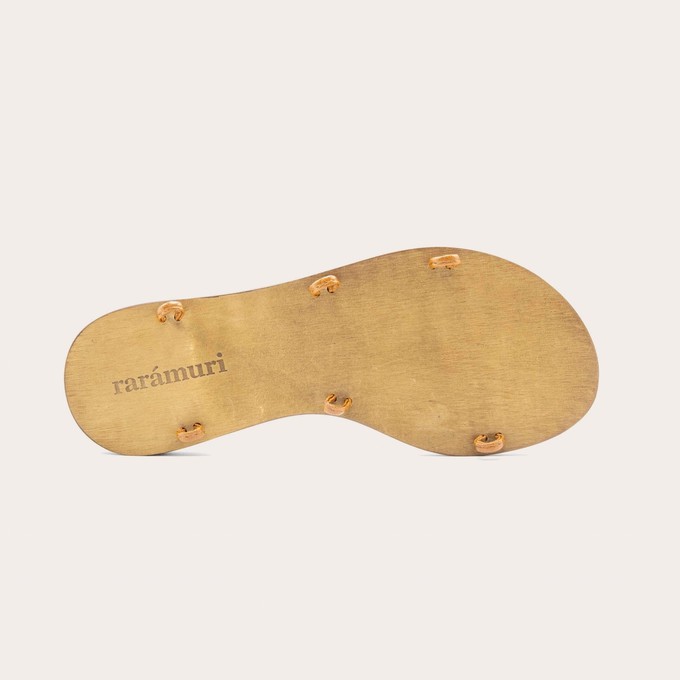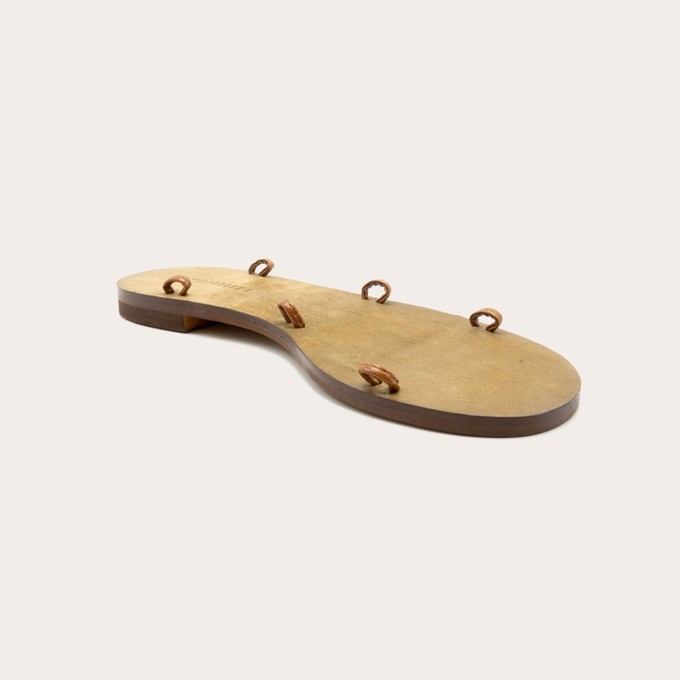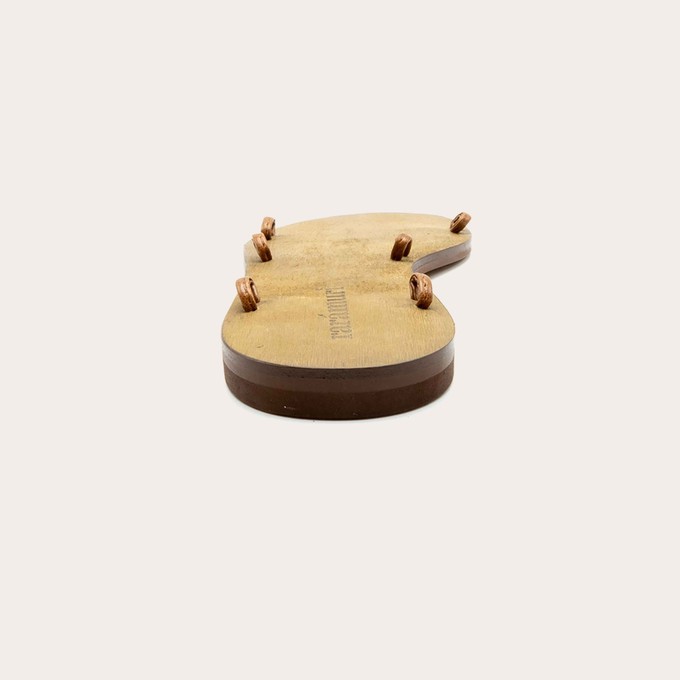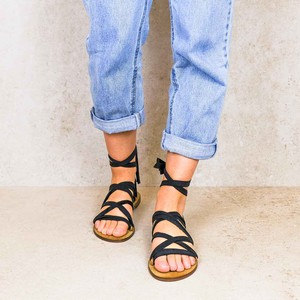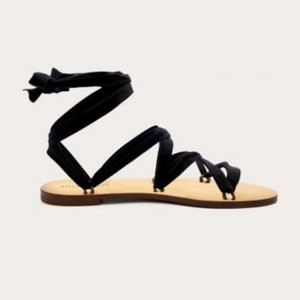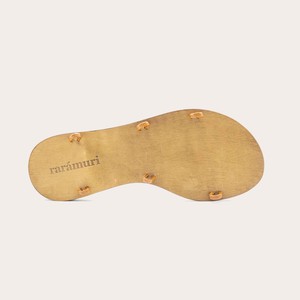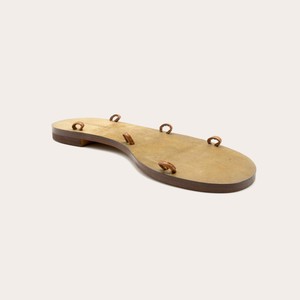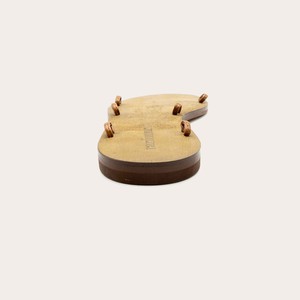 Capri
£65.57*




*This price is converted from another currency.
Black suede ribbons included
Free EU shipping
30 days free exchange
Source: Rarámuri
The sole.
Handmade in Spain from high quality leather. Durable materials for intensive use.
The ribbon.
Supreme soft touch microfiber textile with 10% stretch. Infinite ways to tie. Black ribbons included.
Serious comfort.
Perfect fit design for barefoot-like comfort. The sandal follows the unique contours of your foot.

Rarámuri offers soles and ribbons in different colours and materials, so you can create your perfect sandal yourself!

Fair Trade: the soles are made in Spain, the ribbons are made in a social workshop in Belgium. Conditions in workshops are good (Rarámuri visits them both regularly) and the employees receive a fair wage. The material for the ribbons comes locally from the Netherlands.

Environmentally friendly: For the sole, you can choose between high-quality leather soles from Italy and vegan soles made of vulcanized rubber, cork or biodegradable jute. The next summer collection will be 95% vegan and the label tries to continue this trend. You can also combine the soles with ribbons in different colours. This concept ensures that the sandals last longer: you have different sandals with one sole!

Locally produced: the entire production process takes place in Europe. If a purchase is made in or near Antwerp, Rarámuri tries to deliver the sandals itself.

Good cause: Rarámuri has chosen to work with a social workshop in Belgium. With this, they indirectly support the vulnerable group that works here. In addition, for every pair of sandals sold, they donate to Fundación Tarahumara José A. Llaguno, A. B. P. an organization dedicated to reducing poverty and social exclusion of indigenous communities in the Tarahumara Mountains. They do this by providing young people with education, providing clean drinking water and providing food security. Rarámuri supports this organization to give something back to the indigenous tribe from which they got their inspiration and name.

Practical information:

Shipping fee:£8.64 in the UK and free for sales over £87.

Delivery time: 3 business days.

Address: No physical store.