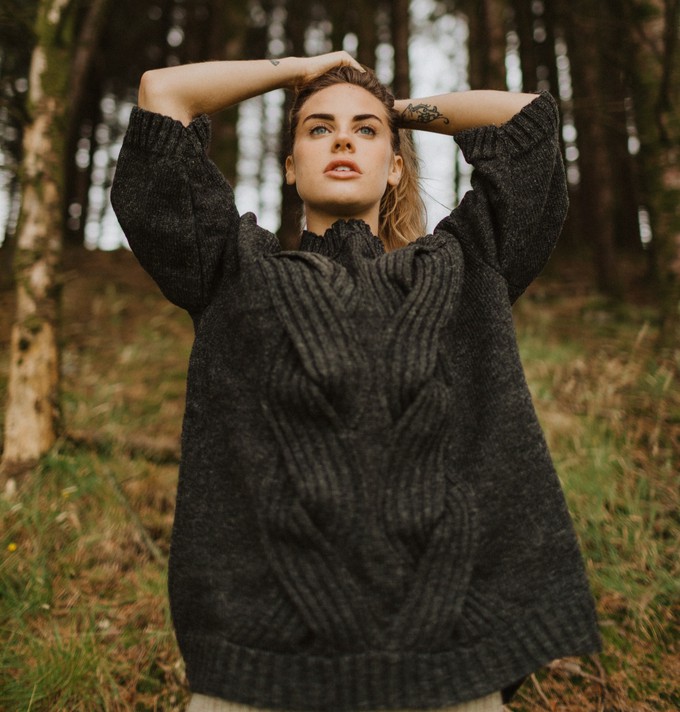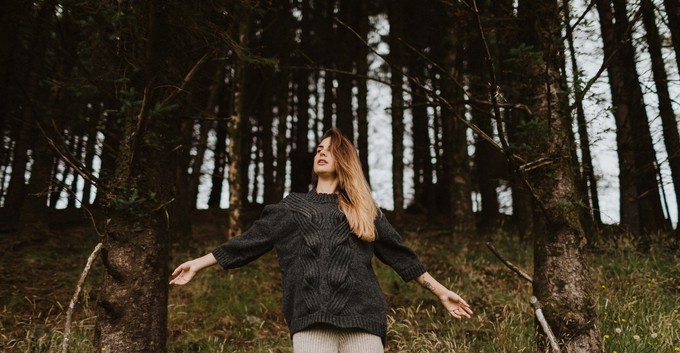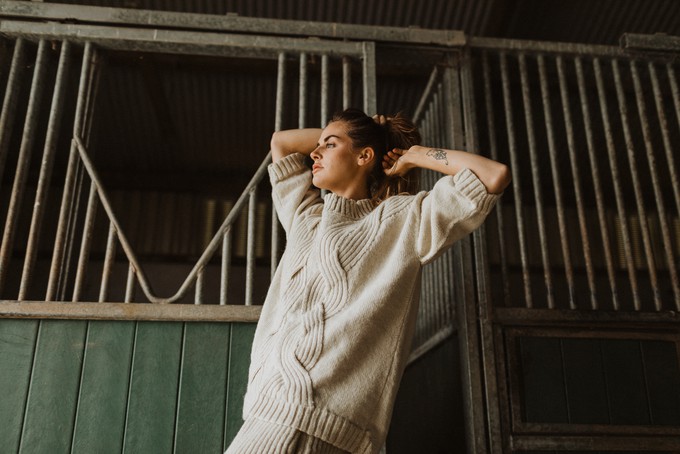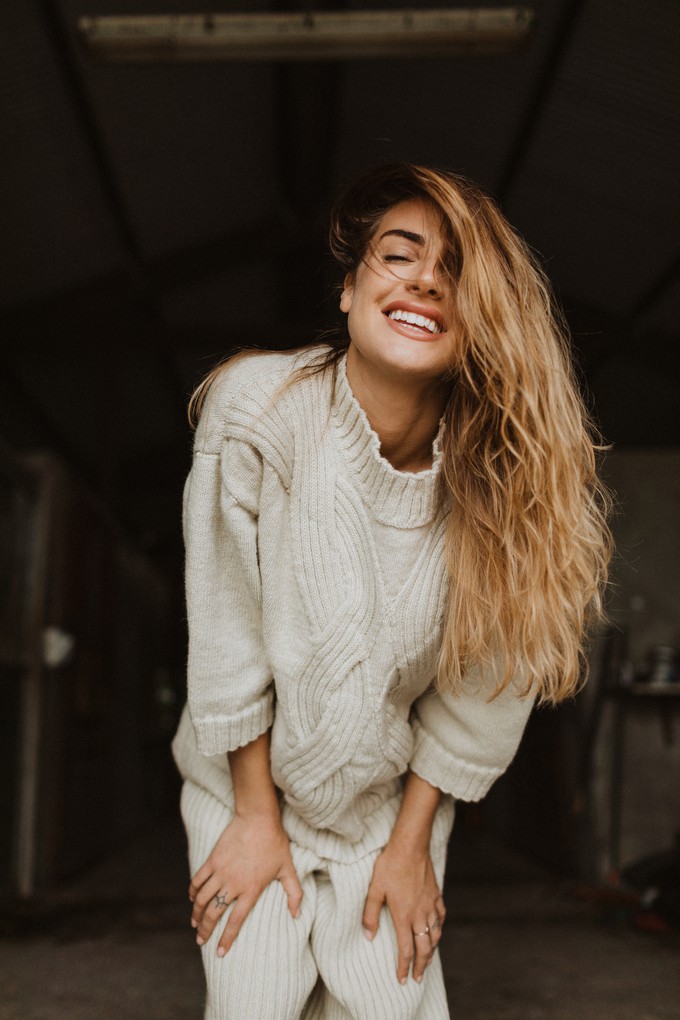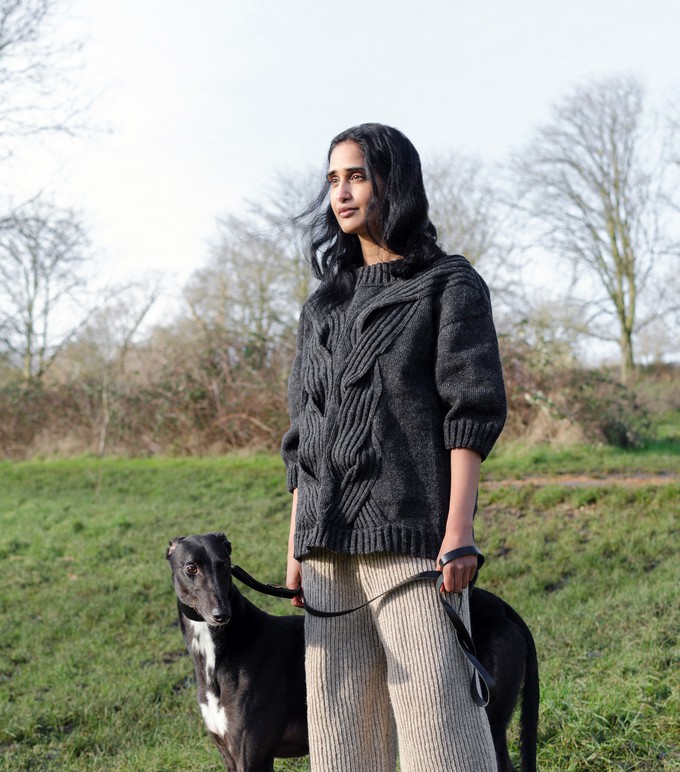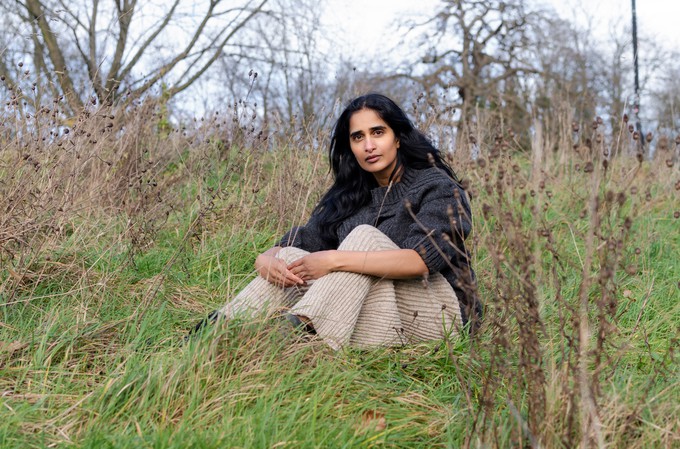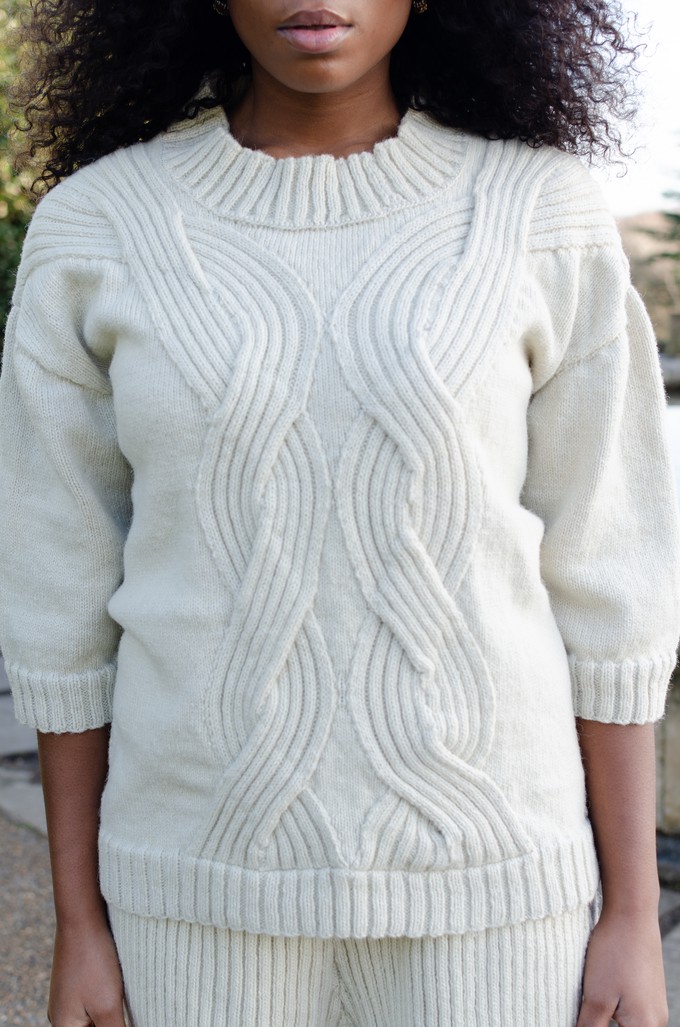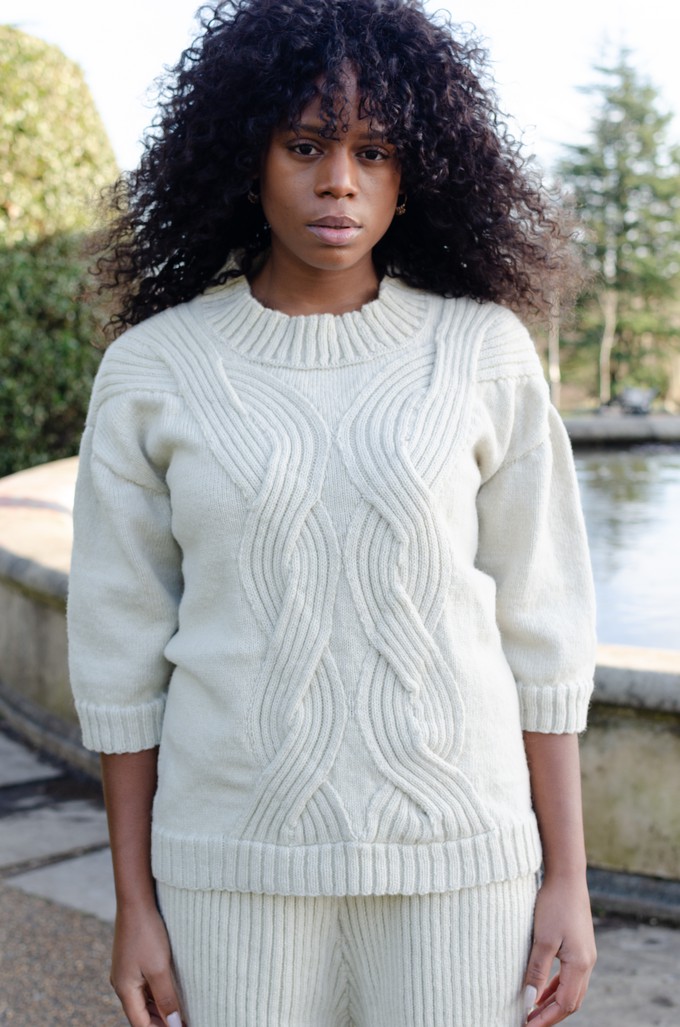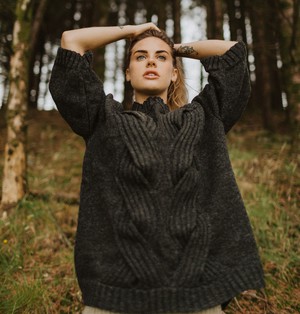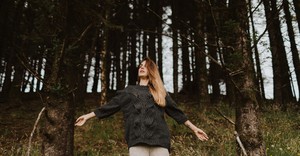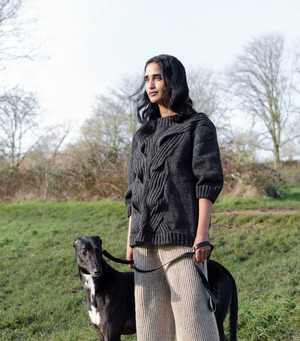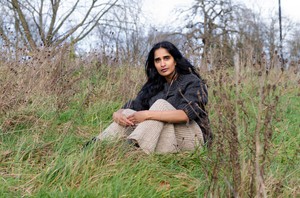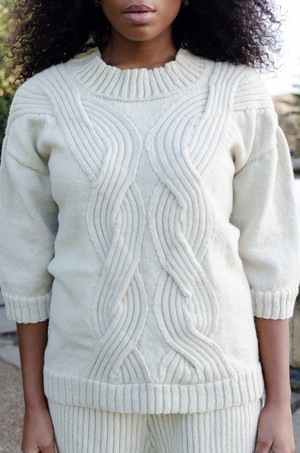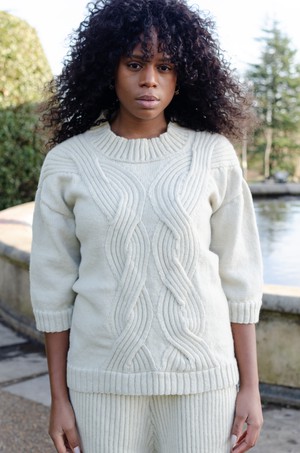 Galizur Oversized Knit Crew Neck
£258.26*



*This price is converted from another currency.
Where do we source our yarn?
HannahMaria Shanahan sources our yarn from Cushendale, a six generation family run wool mill in County Kilkenny, Ireland where sustainability, craftsmanship and being ethical is their primary business principles. Their weaving heritage goes back to 1778 and first established their mill in 1204 by Cistercian monks. Cushendale, which is one of only two remaining woollen mills in Ireland traditionally crafting exceptionally rare textiles using Irish wool.
Cushendale represents the highest quality bespoke textiles made from Irish wool, lambswool & mohair. Crafted with six generations of knowledge and finished using their own 800 year old natural soft water source, each creation exudes a special and distinct softness which is a signature of their marque.
What breed of sheep do they use?
Cushendale uses the protected Galway sheep which is dyed, carded and spun at their historic mill, creating a range of truly unique Irish textiles of authentic composition, provenance and craftsmanship.
There are only 700 breeding ewes in Ireland spread over 35 pedigree flocks. Galway sheep are all white in colour with a long fleece of close and fine texture. The Galway wool is regarded as the premier wool in its range.
Cushendale collaborates solely with one local farmer who provides the fleece from the rare and protected Galway sheep, an indigenous and heritage Irish breed, ensuring the consistency and quality gained from working with a single source supply which is fully traceable and genuinely authentic.
Source: HannahMaria Shanahan
Crafted from 100% Irish wool, the exceptional Galizur is a longline jumper with appliqued oversized cables with a cosy feel and modern look. Available in Ecru and Dark Charcoal. Our versatile piece has a slouchy easy to wear knit, subtly oversized and effortless with a contrast rib on the neck. It features detailed cable on the front and slightly short oversized sleeves for the ultimate luxury comfort zone. Unique to the wearer, tailor-made to guarantee the highest level of quality and reliability. Layer yours over everything from midi skirts to leather pants. Treat it with the proper care, ensure you follow our care instructions and our 100% pure wool knit will last you for seasons to come.
HannahMaria Shanahan is an Irish-born, London-based, sustainable and luxury fashion label. My line is represented by Hannah's Irish ancestry. She now lives in one of the largest multicultural cities in the world, London. Her goal is to create a sustainable, inclusive and ethical line that anyone can adapt to freely express their own unique and beautiful style.
Ethically produced: The items are made by an independent tailor who works for HannahMaria on a freelance basis, in the English Midlands. She works at home from her own studio and organizes her own working hours. The items are made from wool from an 800-year-old wool mill in Ireland. Hannah wants to use the best quality yarn and craftsmanship, and she is lucky to find this close to home in Ireland. Sustainability, craftsmanship, quality and ethics are the main business principles of the factory.
Eco-friendly: HannahMaria works with organic and sustainably produced wool. Because the material and the production location are close to each other, the transport impact is small. The wool mill also has sheep walking around here. These are treated well and fairly, about which the spinning mill is very transparent.
Locally produced: Production is kept close to home, material in Ireland and final items in England.
Practical information:
Shipping fee: Free in the UK and Ireland, € 23,82 in the rest of Europe.
Delivery time: The products are made-to-order, so it may take 1-2 weeks for the product to be made.
Address: No physical store.