Indian Summer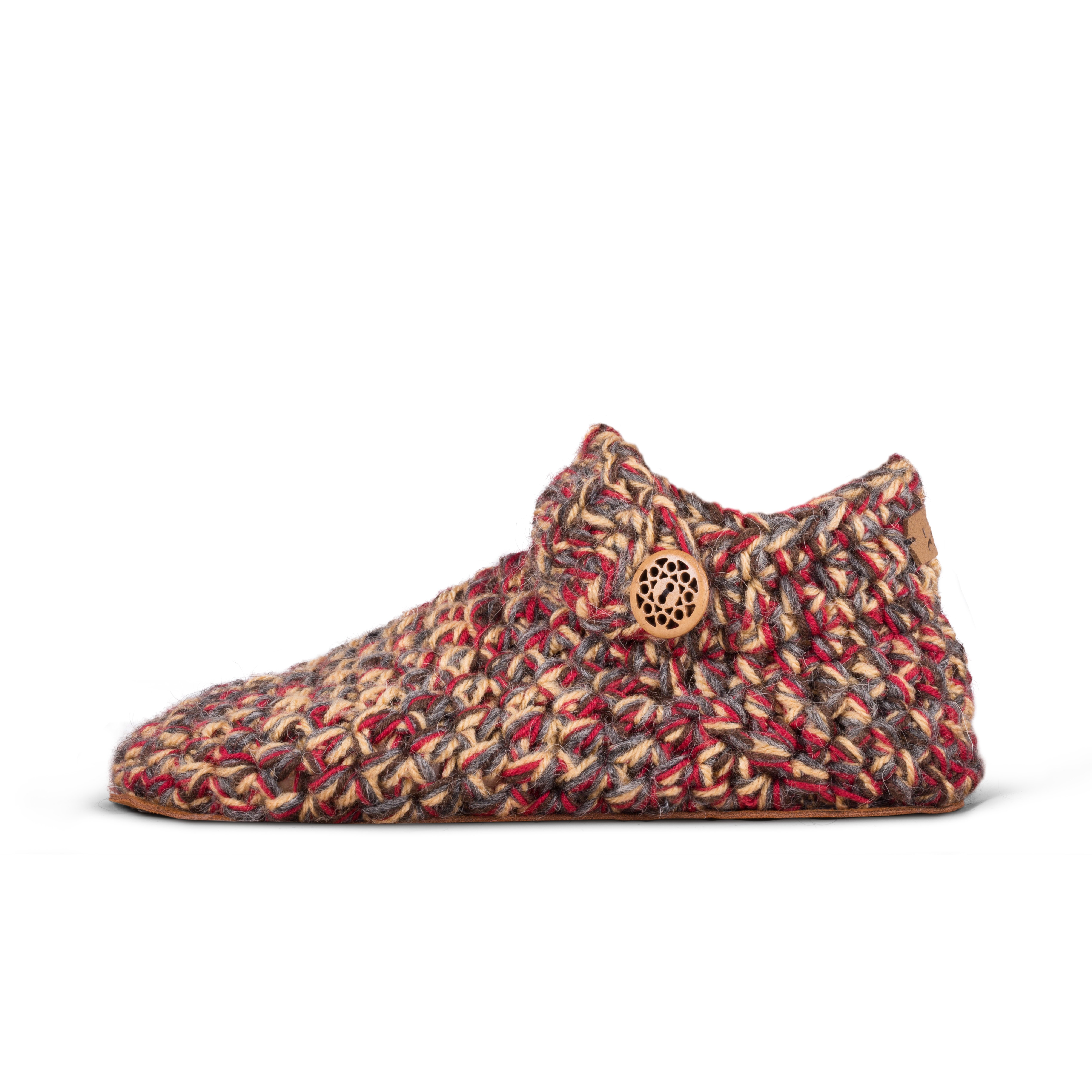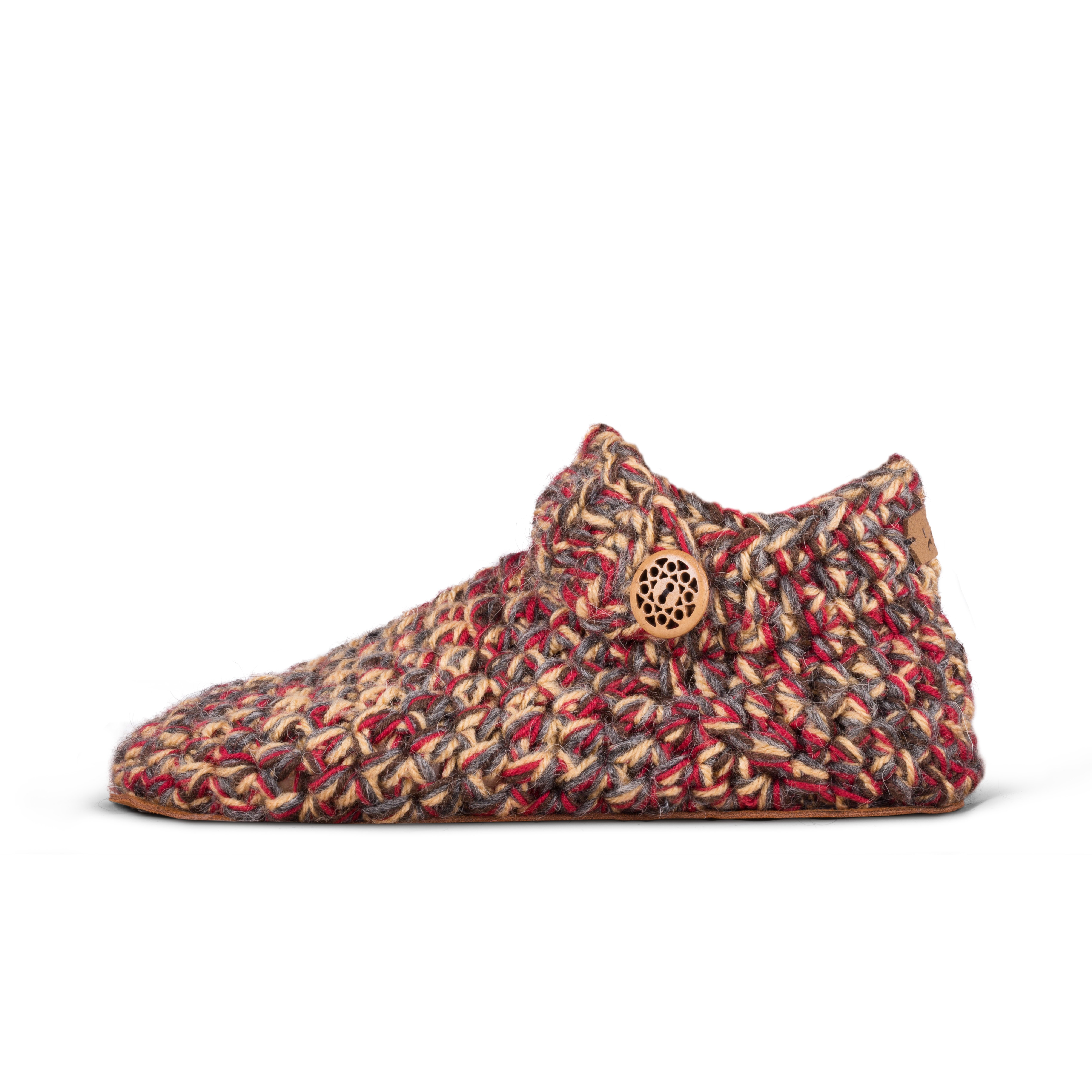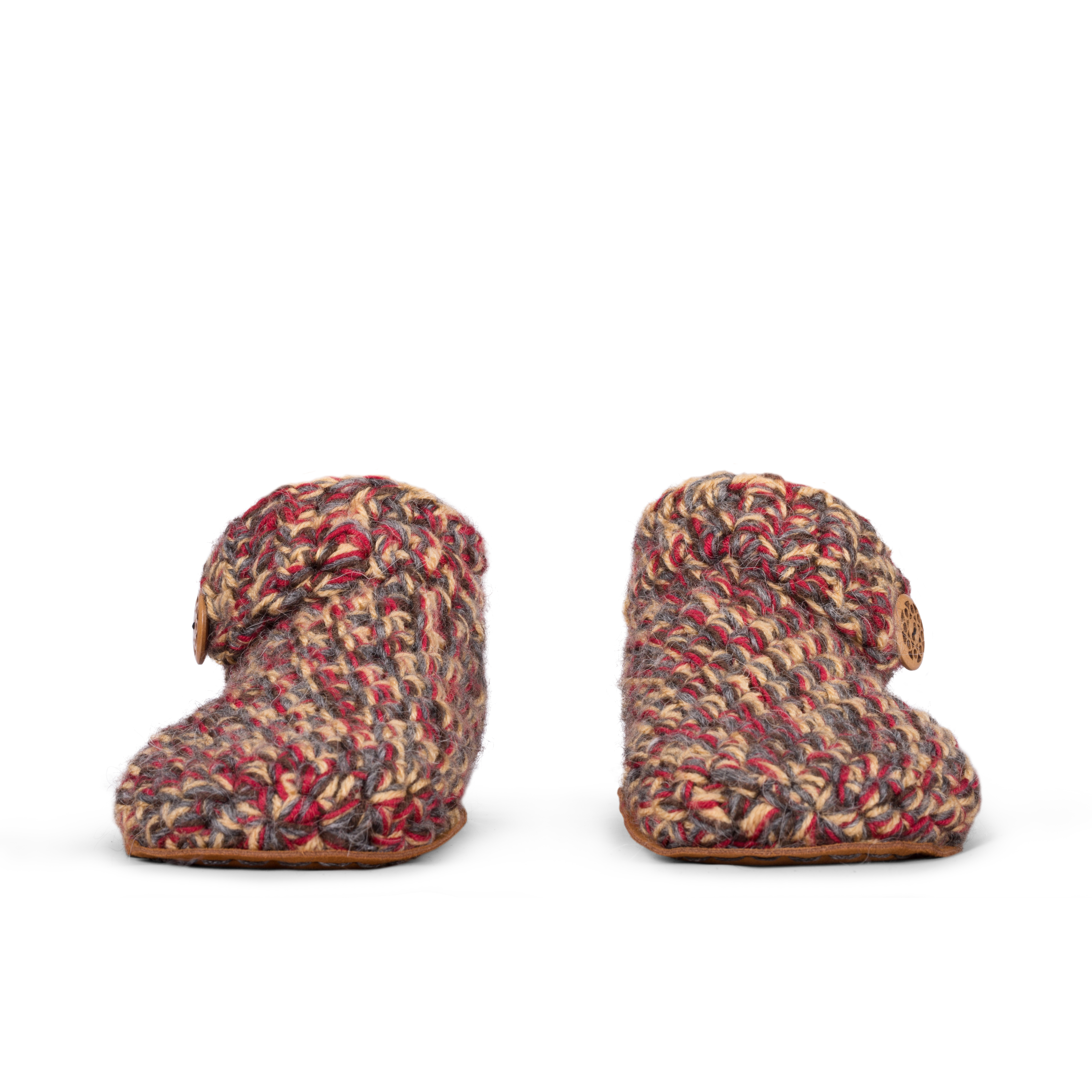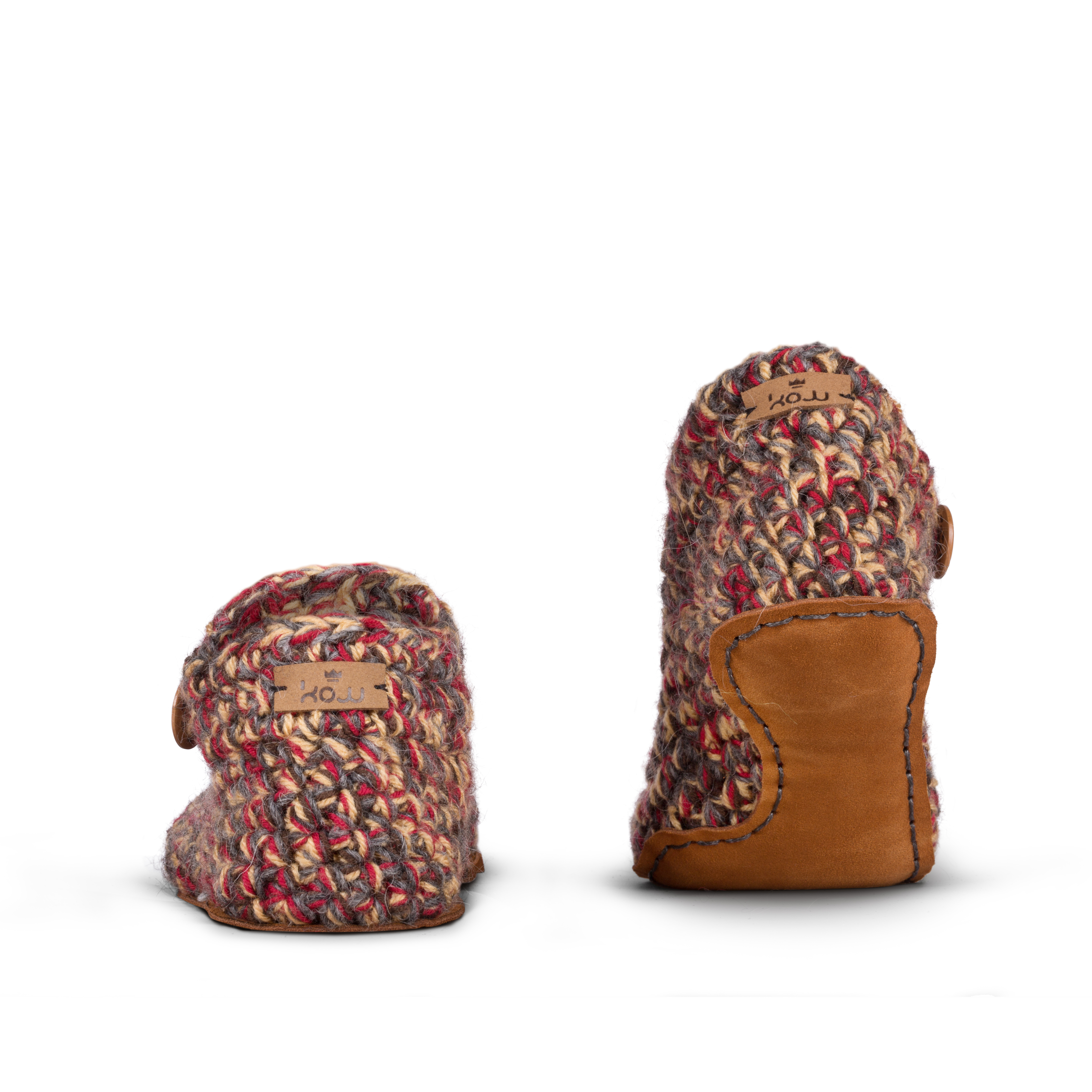 These slippers are handmade from a mix of sustainable Icelandic Lopi wool, soft Merino wool and high quality acrylic yarns from the Dutch yarn brand Scheepjes. Quality wool provides breathable insulation, which means that the slippers can be worn comfortably for a large part of the year. The suede leather soles make the slippers anti-skid and prevent wear and tear. KOW products are manufactured responsibly in our own workshop in Siem Reap, Cambodia.
KOW sizes cover 2 regular European shoesizes;The slippers should be slightly tight in the beginning and will shape to your feet for maximum comfort.
KOW slippers can occasionally be machine-washed using a cold wool program. Dry flat to maintain shape. Regular machine washing is discouraged as it will cause pill and increase the risk of shrinkage.
Available sizes:
EUR 36-37 / UK 3,5-4,5 / 23cm
EUR 38-39 / UK 5-6 / 24cm
EUR 40-41 / UK 6,5-7,5 / 25cm
EUR 41-42 / UK 8-9 / 26 cm
Not sure about your size? Draw the shape of your feet on a piece of paper and measure the length.
Brand: KOW Lifestyle Source: KOW Lifestyle
Available sizes:
36-37
38-39
40-41
41-42
KOW Lifestyle was founded in 2015 by Godie van de Paal in Siem Reap, Combodja with the idea that corporate social responsibility is not only possible, but also feasible. KOW has a collection of comfortable slippers and espadrilles for men, women and children, as well as a number of products for home decoration.
The espadrilles are made of cotton and the soles of hemp and natural rubber. The slippers are made of wool and acrylic, whereby acrylic will soon be replaced by bamboo viscose. Many of the materials come from Europe, to ensure that it is of good quality, which is an important part of KOW's sustainability objectives. The espradrilles are made with cut-offs from the local textile industry in Cambodia. To compensate for the CO2 footprint of importing the materials from Europe, KOW tries to collaborate with a local NGO that can plant trees as compensation.
KOW was set up with the idea that products that cannot be produced sustainably and responsibly have no right to exist. This philosophy means that KOW only makes high-quality products that last a long time, and with that they contribute to the slow fashion movement. KOW products are made exclusively under humane and responsible conditions. That means good working conditions, but it also means looking at what the employees need: these needs are met. For example, KOW regularly cooperates with local NGOs and employees are (financially) encouraged to follow a training course in addition to their work. The packaging material that KOW uses for the products is 100% biodegradable: cardboard shoe boxes and where plastic is needed, they use "cassava plastic" from the NGO Cleanbodia.
Practical information:

Shipping fee: £4.38 in the UK

Delivery time: 3-5 business days
Address: No physical store

Payment methods: