Rayon Fabric, Modal & Lyocell: Differences & Sustainability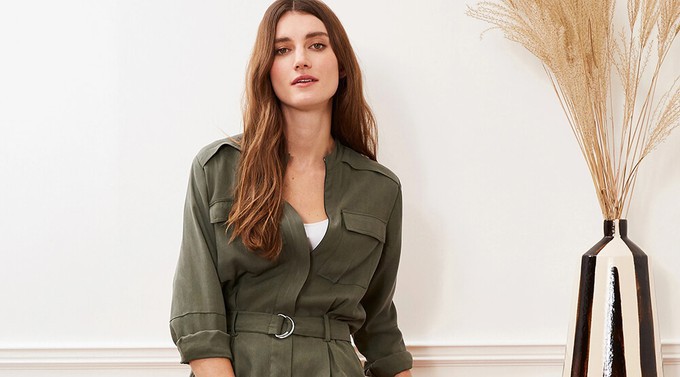 If you've recently embarked on a sustainable fashion journey (well done!), you've probably bumped into these terms: rayon, modal, lyocell, or even Tencel.
Much like Skins, these semi-synthetic fabrics actually consist of three generations of the same concept. In fact, they're all created using one main material: cellulose fibres such as bamboo or tree wood pulp.
However, while they're often used interchangeably, rayon, modal, and lyocell are actually slightly different fabrics, even when it comes to sustainability.
Rayon fabric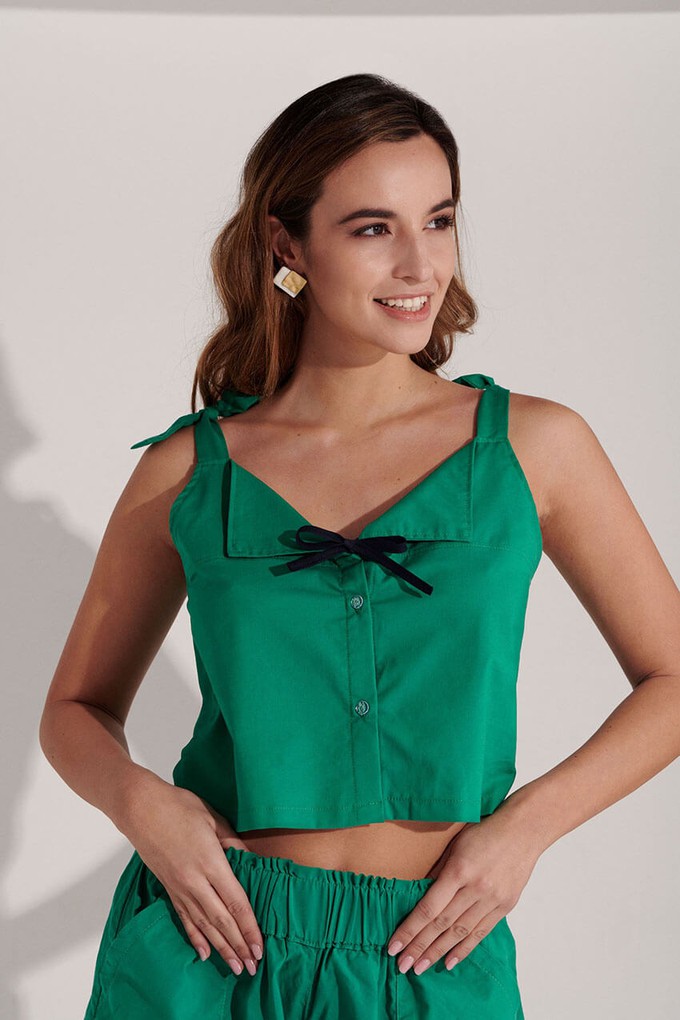 A proper hipster alternative that started relying on wood pulp before it was cool, rayon or viscose fabric is the first generation of cellulosic fibres.
When was rayon first used in clothing?
Rayon was actually invented all the way back in 1846 and became more popular in the 1920s as a cost-effective alternative to silk. That's why it was also known as 'art silk' (as in 'artificial').
While it was then overshadowed by cheap synthetic fabrics like polyester, rayon has been rising in popularity again as a more natural and eco-friendly choice.
Rayon fabric's properties
Soft
Drapey
Breathable
Moisture-absorbent
Biodegradable
Modal fabric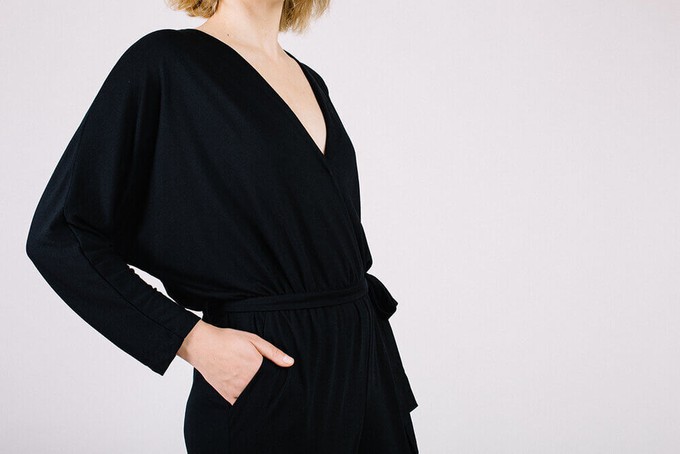 This second-generation fabric is an even softer variation of rayon, a property that makes it particularly comfortable as lingerie.
Modal fabric properties
One of the softest fabrics
High-wet strength (usually machine-washable)
Durable and resistant
Easy to blend with other fabrics
Moisture-absorbent
Even less likely to shrink than rayon fabric
Biodegradable
Lyocell fabric & Tencel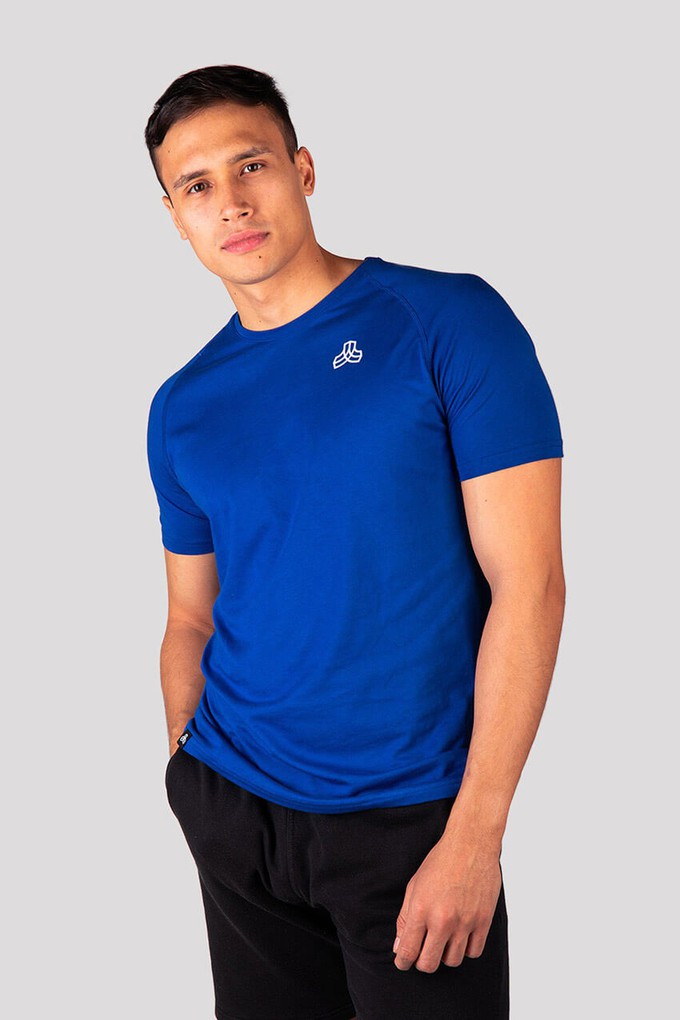 This third-generation technology was a welcome addition to the rayon fabric family. By using hydrophilic nanofibrils and an organic solvent, both the latter and the water can be reused in a closed-loop.
Extra eco-friendly points!
What is the difference between lyocell and Tencel?
The difference between lyocell and Tencel is simply that the former is a generic type of cellulosic fabric, whereas the latter is actually a brand name.
A lyocell fabric can be classified as Tencel if it contains 30% of branded fibres from the company that invented them (Lenzing AG).
Lyocell fabric's properties
High perspiration (perfect for sportswear)
Soft
Breathable
Flexible and versatile
Odour-free
Biodegradable
Are rayon, modal & lyocell sustainable?
Overall, yes: rayon, modal & lyocell are actually some of the most sustainable fabrics.
This is because they're produced from a renewable source (cellulosic plants) which is naturally biodegradable.
Their properties make them a more sustainable choice than both traditionally grown cotton—they don't involve pesticides nor as much water—and highly polluting synthetic fabrics like polyester.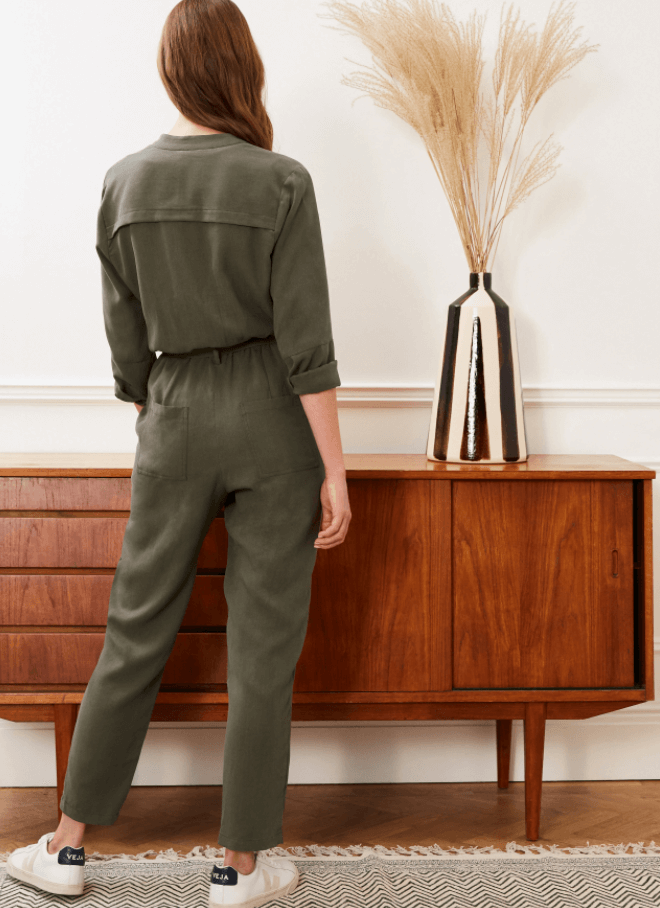 However, like with any fabric, it also depends on how a specific rayon, modal, or lyocell garment is produced and what practices are followed by each company.
For example, rayon fabrics might no longer be biodegradable if they're blended with synthetic ones. Their reliance on wood pulp can also worsen the problem of deforestation: that's why it's safer to buy viscose clothes made by brands that are transparent about their production methods.
Out of the three, we could say that rayon might be slightly less eco-friendly because it involves a chemically heavy production process, whereas lyocell fabric is the absolute best thanks to its genius closed-loop.
However, rayon, modal, and lyocell are still much more sustainable than most traditional fabrics.
Finding the right rayon, modal & lyocell products for your style
Fallen in love with these soft sustainable fabrics?
Instead of spending hours browsing different websites, you can find the best rayon clothes on Project Cece.
We've gathered the collections of over 400 fair trade brands, so you must simply use the material filter on the left to focus on rayon, modal & lyocell garments.
As breezy as these clothes!
---
Durable, breathable, versatile… but is linen sustainable, too? Discover all about linen fabric and how to find the best linen clothing for your style.
Did you know that hemp fabric requires 50% less water than cotton and lasts 3 times longer? Discover the sustainable properties of this game-changing material.
Some popular natural alternatives can be worst than other synthetic fabrics or less known materials. Discover what the most sustainable fabrics are in a simple way!
Project Cece is a platform that collects ethical clothing from different webshops on one website. Take a look in our shopping section and find the clothing that fits your style, budget and values!