About Project Cece
Project Cece is the largest online search engine for fair and sustainable fashion in Europe. By collecting the products of different ethical brands and stores on one website, we make it really easy to find the sustainable clothing that you are looking for!
Build with love
Project Cece was born out of love for fashion, people and the environment. There are many stores and brands that share this love with us and we want to make it easy to find them.
Labels and Certificates
Transparency is very important to us. That is why for each item of clothing we clearly show what certification it has and in which sustainability category it falls.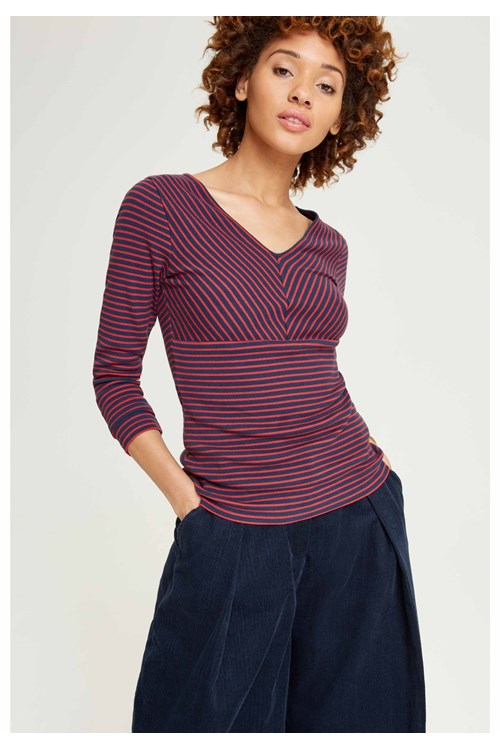 In-house tools
Thanks to our self-made web tools, we are not depending on external affiliate companies and can therefore also add the range of unique, smaller webshops and brands.
Fair & Sustainable fashion
The stores and brands affiliated with Project Cece are fully committed to a fair and sustainable fashion industry. They show that beautiful ethically produced clothing is possible. We believe that together we can change the fashion industry.
Why Project Cece?
The fashion industry is one of the most polluting industries in the world that also exploits millions of people. Only 1% of all clothing is produced under fair working conditions. Usually, only 0.6% of the price of a piece of clothing ends up with the person who made it. Workers spend long working days in unsafe conditions for a wage that they can barely live on. In addition, the clothing industry causes an enormous amount of water wastage, CO2 emissions, and the pollution of soil, rivers and oceans.
More and more people are aware of these problems and want to make a change by buying ethical fashion. Unfortunately, very few people actually do this. We understand this very well at Project Cece because we used to find it difficult too. We had three reasons for this:
Sustainable fashion was harder to find
Sustainable fashion was often more expensive
Sustainable fashion was not in the style we wanted
At Project Cece, we want to remove these hurdles for buying sustainable clothing. It is our goal to make buying sustainable and fair trade clothing easy and fun.
Project Cece stands for Project Conscious Clothing (with two extra e's) because we want to make it easy to make the conscious choice for clothing.
How do we make buying sustainable fashion easy?
At Project Cece, we collect fair trade and sustainable clothing from many different ethical fashion web shops. This gives you a huge overview of all sustainable clothing that is available.
But what is sustainable clothing? What it means for a piece of clothing to be sustainable is different for everyone and is very dependent on your personal values. We only feature brands that have high standards for ethical and sustainable production processes, but in the end, you decide what you find important. In order to do this, we make the information about our brands available as transparent and insightful as possible.
We divide the brands on our website into five sustainability labels, which are explained below. For each product, it is clear which label it has through little icons that are displayed next to it. In addition to the labels, we also write brand descriptions in which we explain what the brand does in terms of sustainability. Finally, we show which certifications the brand has, with information about what these certifications mean. At Project Cece, we, therefore, do not decide what sustainable means to you, but we help you find the clothing that matches your values.
At Project Cece, you will find a large selection of sustainable clothing. Large enough that you can easily find clothing that matches your values, style and budget.
Who are we?
Project Cece was started by sisters Melissa and Marcella Wijngaarden, and Noor Veenhoven. We started Project Cece when we were still studying in Amsterdam (Marcella and Noor did Physics & Astronomy and Melissa did Economics & Business Administration). We started because we encountered the problem that we wanted to buy sustainable fashion, but could not find it easily. We noticed that there were many ethical brands out there, but you have to know where to look. We often had to browse through multiple smaller webshops in order to find what we were looking for. Compared to 'fast fashion', finding ethical clothing required a lot more effort.
We thought this process should be easier. Marcella came up with the idea to solve this problem by combining the products of all the different sustainable fashion web shops on one website. Because she could build this herself with the skills she had acquired during the study, it seemed worth trying. Melissa and Noor were also enthusiastic about the plan and that's how we got started.
We have different backgrounds but share a common mission to make the world a little more beautiful. Our different skill sets come in handy here. We combine the technical, analytical and business knowledge in Project Cece. As a result, we are not dependent on external companies for maintaining the website and web technologies.
In the meantime, our team has been expanded with many amazing people who share our passion and our mission. A mission to make sustainable fashion the new normal!