Piñatex: All the Juicy Properties of Pineapple Leather

Would you believe that? Just when we thought that the fruit behind piña coladas and upside-down cakes were done surprising us, pineapple leather became a thing!
Before you accuse us of having drunk too many of those cocktails or lost our marbles, let us tell you all about piñatex: this ground-breaking type of vegan leather has opened the doors to so many exciting possibilities in fashion.
But is piñatex leather as sustainable and eco-friendly as it sounds? Let's see.
What is Piñatex made from?

Piñatex, also known as pineapple leather, is a material made from the fibres obtained from the waste leaves of the pineapple plant.
Invented by the resourceful Spanish designer Carmen Hijosa, Piñatex was such a welcome addition to the fashion world because it's an even more ethical alternative to… traditional vegan alternatives to leather. Crazy!
In fact, pineapple leather relies on a by-product of existing pineapple harvests, meaning that it doesn't involve any additional resources (such as water or fertilisers) to harvest its main raw material nor to create it from scratch.
What can Piñatex be used for?
Just like leather and other types of vegan leather, Piñatex can be used for lots of different products, from shoes to bags and watch bands.
Some brands have even started employing it to make more traditional clothing items too, such as an alternative to leather jackets.
Is Piñatex biodegradable?
At the moment of writing this article, Piñatex isn't fully biodegradable, but it's 80% there.
This is because, while most of this material does indeed consist of pineapple leaf fibres, its coating is polylactic acid, a cornstarch-based plastic material.
However, this is still encouraging news when compared to traditional vegan leather, which relies even more heavily on plastic.
That's why Piñatex is the perfect choice if you're hoping to avoid both animal leather and petroleum-based vegan alternatives.
Is pineapple leather durable?
Yes! Pineapple leather is a tough and durable material, so your Piñatex clothes and accessories will last you for many years if you treat them kindly.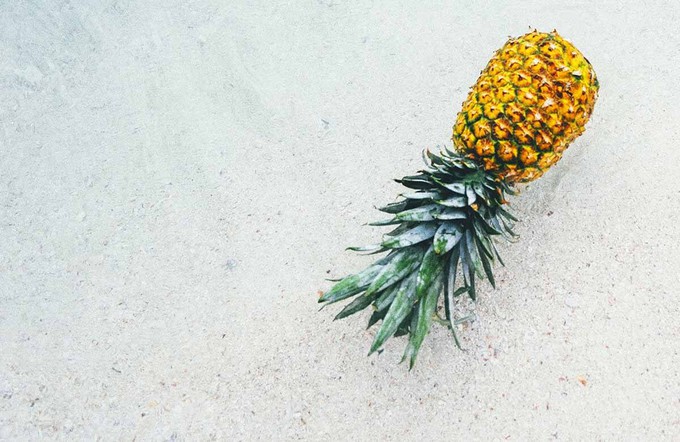 Is Piñatex eco-friendly?
With sustainable fashion, we can't always see everything in black and white. Overall, we believe that Piñatex is indeed eco-friendly (especially when compared to traditional leather) and can actually be considered one of the most sustainable fabrics.
Overall, Piñatex is:
80% biodegradable
Vegan & PETA-approved
Helping reduce waste
A more ethical alternative to traditional leather
Not petroleum-based unlike most types of vegan leather.
Sure, Piñatex isn't fully biodegradable, but it's remarkably more environmentally friendly and ethical than both traditional leather and more common vegan alternatives.
For example, did you know that the pineapple industry generates over 76 million tons of waste leaves every year?
Pineapple leather prolongs their life cycle by turning them into something useful instead!
Not only that, but it allows these farmers to generate extra income by selling these leaves to fashion companies that will use them for fibre production.
Finding Piñatex leather products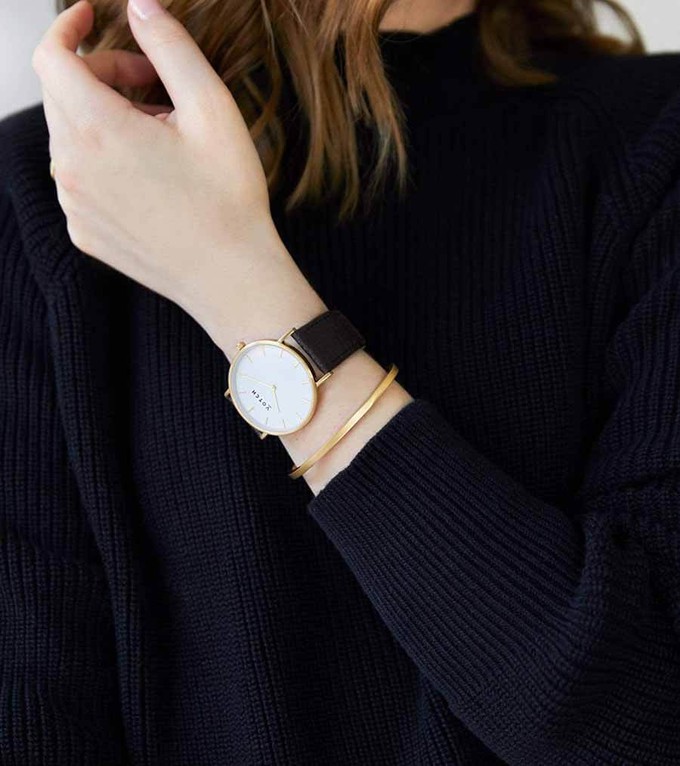 Because it's a fairly recent fabric, Piñatex is still a bit underground. However, we're confident that we'll see more and more pineapple leather clothes and accessories over the next few years.
At Project Cece, we've gathered the collection of over 400 fair trade brands and we're always scouting for more sustainable partners: why not start having a browse of the Piñatex leather items that are already available?
---
Living sustainably always means living naturally. Right? I think there is more to that than natural = good and unnatural = bad, because like with every complex issue, it's never that simple and we never get a cheat sheet for living life. I want to talk about some of the main issues with natural fibres and how an argument for their sustainability factor comes from the sole fact that they are naturally derived.
Some popular natural alternatives can be worst than other synthetic fabrics or less known materials. Discover what the most sustainable fabrics are in a simple way!
Project Cece is a platform that collects ethical clothing from different webshops on one website. Take a look in our shopping section and find the clothing that fits your style, budget and values!