8 Steps to a Merry Eco-Friendly Christmas Season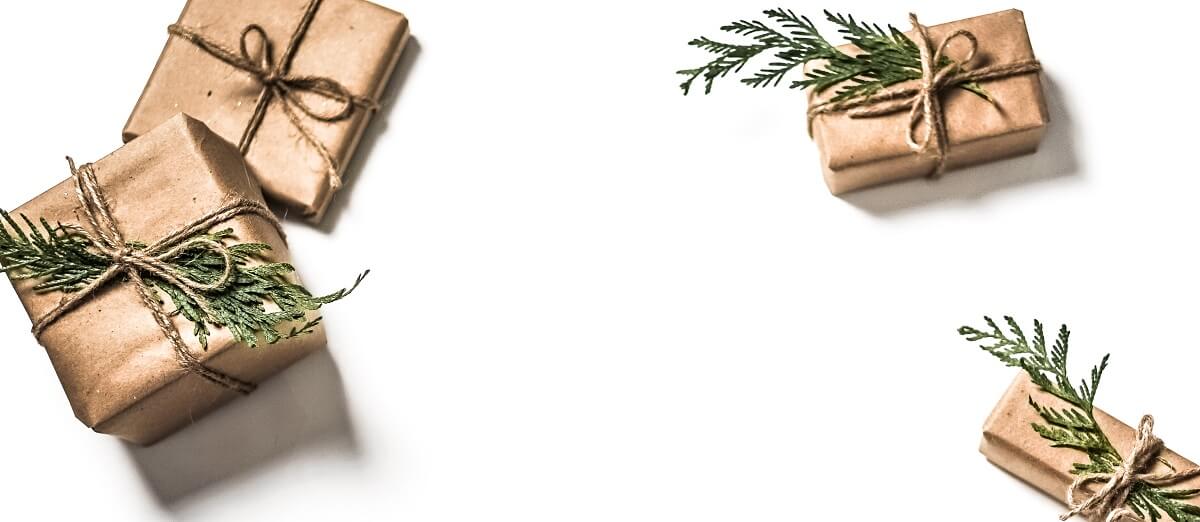 'Tis the season to be jolly… and to think of a green Christmas beyond the colour of your tree! Having an eco-friendly Christmas does not mean spoiling the fun. 
On the contrary, there are several simple steps that you can take to enjoy a more sustainable festive season.
Here are our team's favorites.
1. Think beyond this particular Christmas season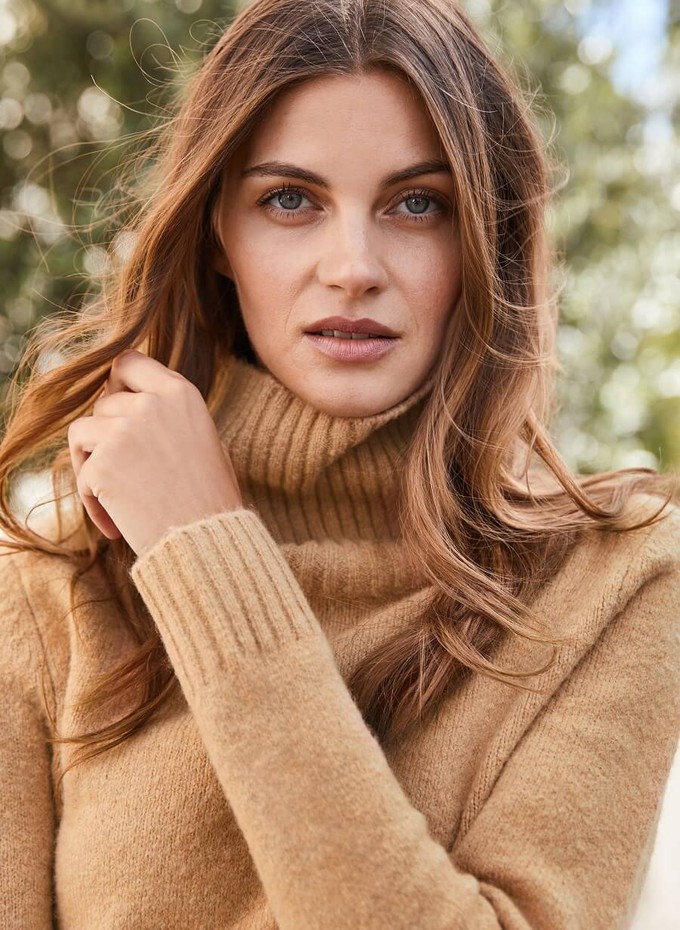 From jumpers to hats and other warm winter accessories, don't be tempted by synthetic fast fashion items that are made to fall apart before the next Christmas season. 
Instead of following ephemeral trends, create a timeless winter and Christmas look by choosing durable sustainable clothes that you can see yourself wearing for years.
2. Look for eco-friendly Christmas decorations & lights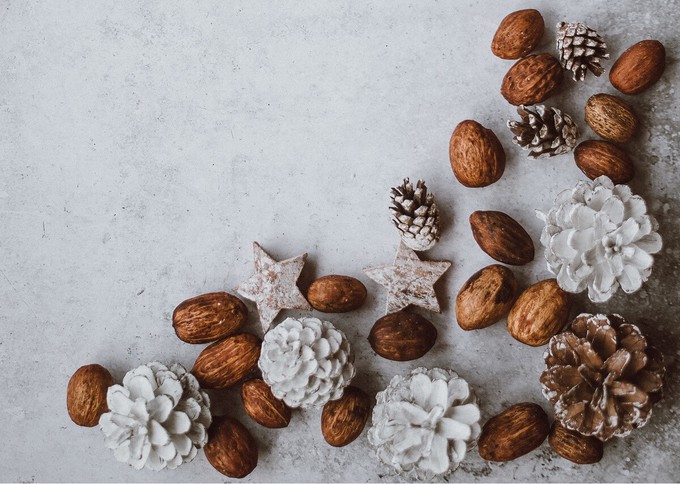 Did you know that, if every UK household were to switch to LED Christmas lights, we'd save 29,000 tonnes of CO2 during the twelve days of Christmas? Be bright!
Likewise, another problem is the waste generated by disposable plasticky decorations. You can help reduce it by choosing beautiful sustainable options that will last you for many more Christmases.
3. A green Christmas tree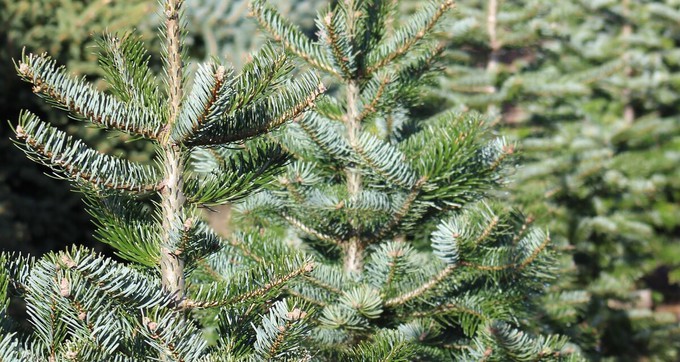 The best (and very practical) option for an eco-friendly Christmas is to rent the tree.
If you'd rather buy it, look for local and sustainably grown trees on websites like the British Christmas Tree Growers Association and make sure that you dispose of it properly (e.g. recycling it rather than dropping it in landfills). 
Or why not buy a pot-grown Christmas tree so that you can replant it in your garden?
Artificial trees are a popular choice but their carbon footprint is over ten times higher than that of a real tree that's been disposed of correctly. 
If you really, really want one of those, opt for a high-quality model that you can reuse for decades, buy it second-hand, or consider choosing an unusual Christmas tree that, instead of plastic branches, involves sustainable materials like wood.
4. Wrap them right
Ditch glitter and traditional plastic-lined options. 
Recyclable wrapping paper looks even more special when you decorate it yourself!
5. Find a reusable advent calendar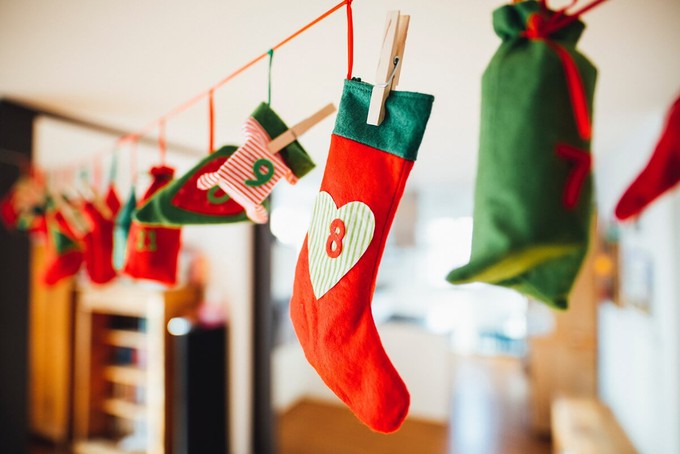 Instead of buying a new one every year, have a more eco-friendly Christmas advent calendar tradition by opting for a reusable one. 
You can then choose different treats every year.
6. Look for eco-friendly Christmas crackers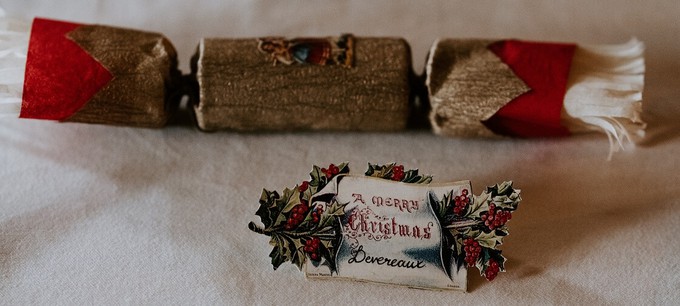 Only used for a few seconds and full of plasticky surprises that will go straight in the bin, crackers are perhaps the symbol of Christmas waste. 
However, if they're a special tradition for you and your family, why not look for eco-friendly Christmas crackers that are either recyclable or reusable?
7. Cook a more sustainable Christmas dinner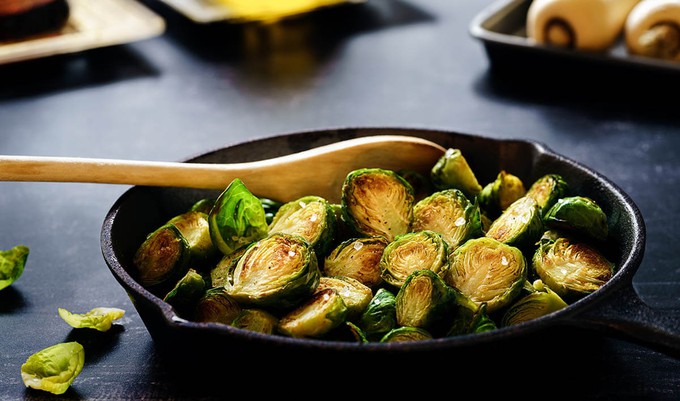 Here are some ideas:
Buy your ingredients locally
Consider using less meat
Plan your meals to avoid waste
Get creative with leftovers.
8. Be (eco) conscious when buying gifts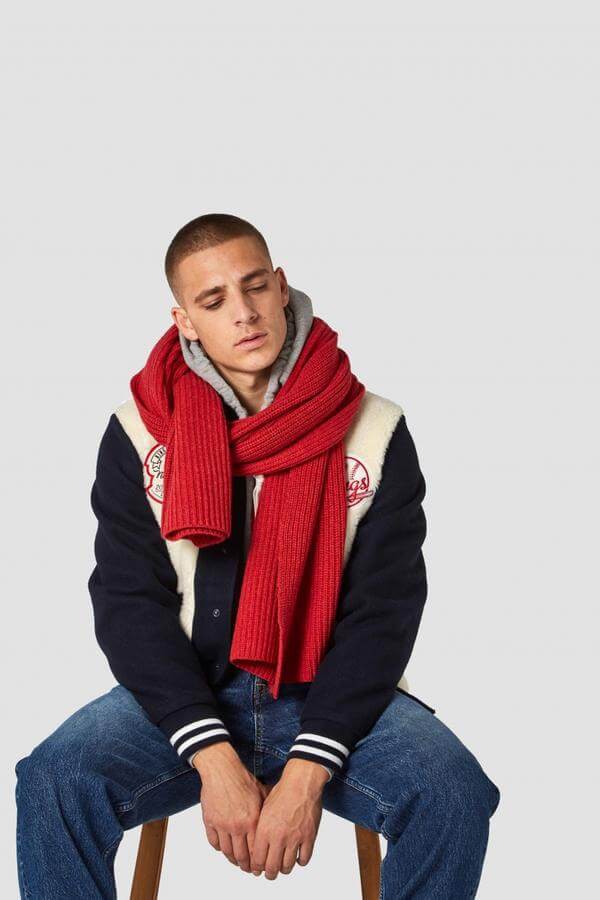 If you leave it until Christmas eve, you're guaranteed to fill your bags with plasticky sets and random items that will probably end up in landfills soon.
Give yourself more time!
Plan your Christmas shopping and think of meaningful gifts for everyone, perhaps buying them from smaller independent businesses and sustainable companies. 
Once again, think beyond this Christmas season! 
If one of your friends or loved ones has a soft spot for fashion, you could introduce them to sustainable alternatives by getting them an ethical garment.
On Project Cece, we collect over 200 fair trade stores to make things easier for you, even when it comes to Christmas shopping.
Don't forget to share this article to help your friends have an eco-friendly Christmas this year.
Let's all be merry and green!
Related articles:
Project Cece is a platform that collects ethical clothing from different webshops on one website. Take a look in our shopping section and find the clothing that fits your style, budget and values!
---
Project Cece is a platform that collects ethical clothing from different webshops on one website. Take a look in our shopping section and find the clothing that fits your style, budget and values!