5 of the Smartest Sustainable Work Bags & Vegan Laptop Bags
Maybe you're finally back in the office. Or maybe you're still working from home but can't resist heading to a café a couple of times a week. Either way, you need a reliable laptop bag!
Even better? One that's also sustainable.
At Project Cece we know two things (well, more than that, hopefully, but two that matter right now):
'Ethical' can mean something different to everyone. It might be that you prefer a sustainable work bag made of recycled materials or a vegan laptop bag that's entirely leather-free;
Some only need their laptop and the barest essentials, some others would never leave the house without carrying half their desk with them.
No matter which category you fall into, we can help you find the right sustainable laptop bag for you.
1. Sac Loke Noir - Fairtrade & sustainable work bag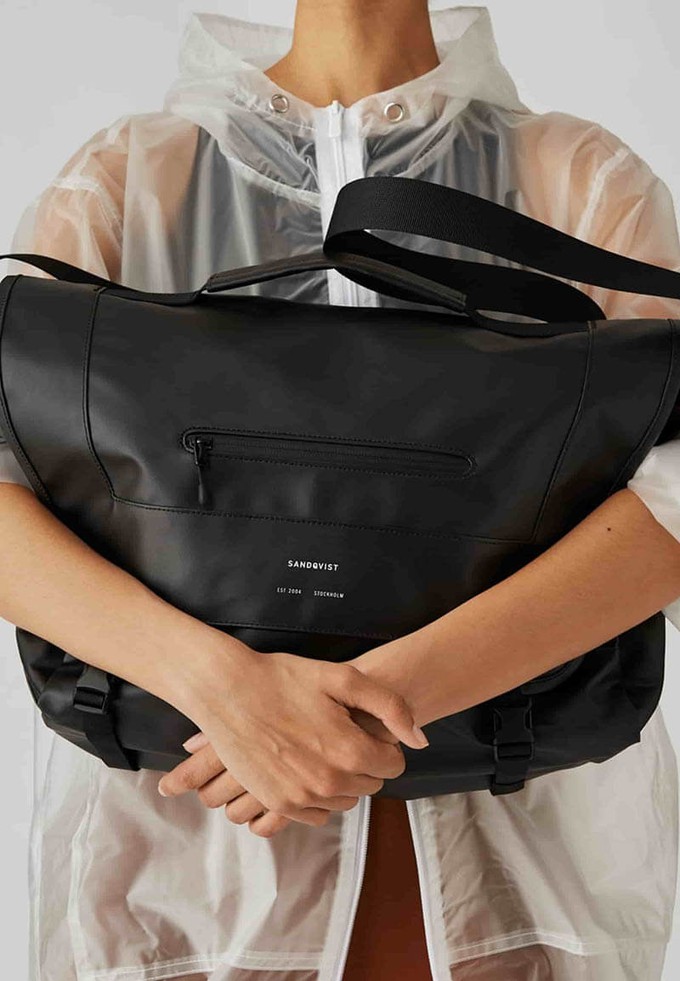 Unisex and versatile, this stylish black work bag can complement any outfit.
Because it features so many hidden pockets and compartments, you can cram in as much as you want while keeping your laptop safe.
As well as being made in factories that ensure fair working conditions, this water-resistant bag includes recycled polyester linings and webbing trims.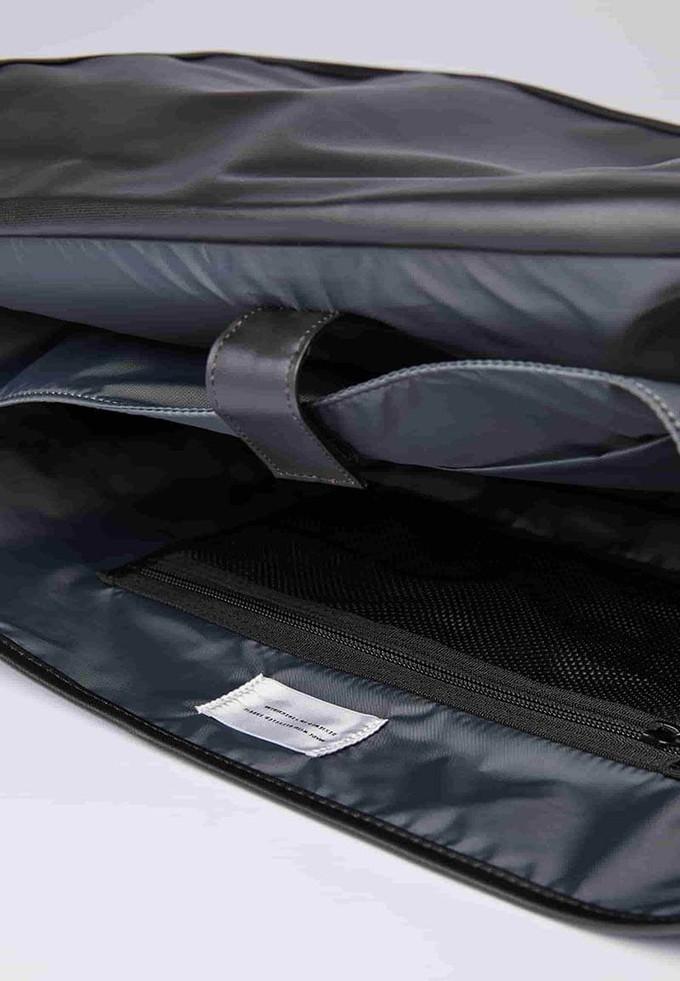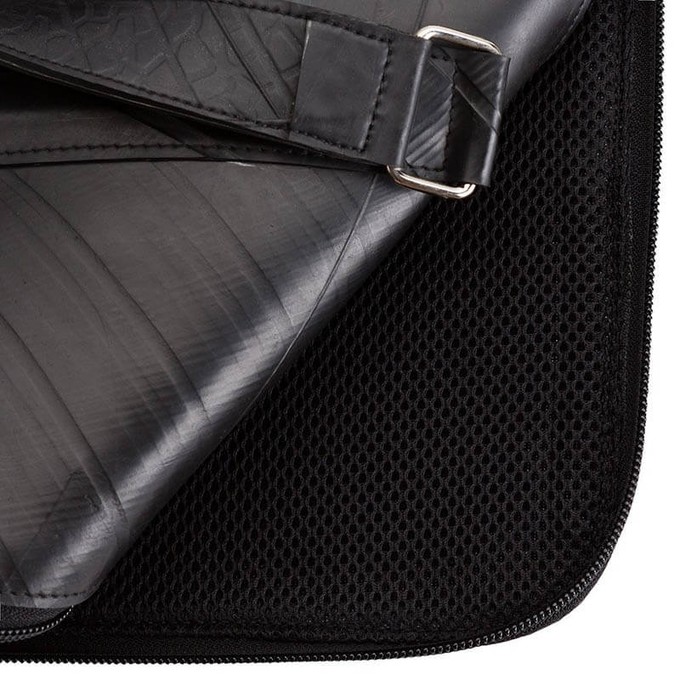 Not all briefcases are made of leather!
Do that texture and pattern look familiar? That's likely since this unisex bag is made of recycled tyre rubber!
Not only does this mean that it's both vegan and sustainable, but it's also extra peace of mind when it comes to durability.
Featuring room for a 13-inch laptop or an A4 notebook, this work bag is ideal if you only wish to carry your essentials.
Already fallen in love with it but you need more room? Luckily, the same company made a larger model with more compartments.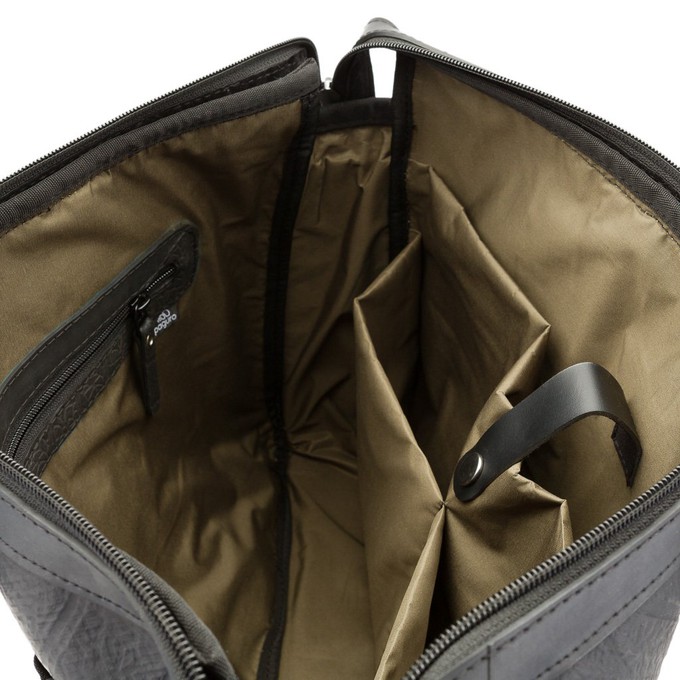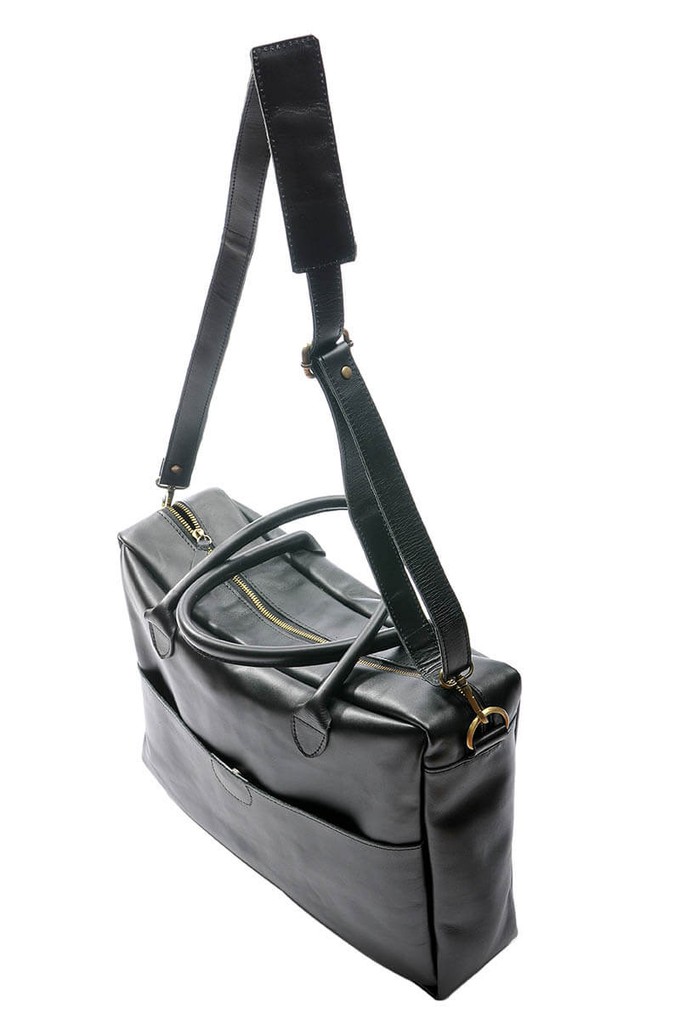 Another unisex gem, this practical leather bag isn't suitable for vegans (duh) but it's an exciting option for anyone who was hoping for a fairtrade work bag for a good cause.
Handcrafted in Ethiopia under fair working conditions and salaries, it's produced by a company that donates 5% of all profits to a charity focusing on helping those communities.
This work bag features two large compartments and a separate laptop pocket. It also hides lots of smaller ones and pen holders.
The cherry on top? Its handy strap is both adjustable and detachable.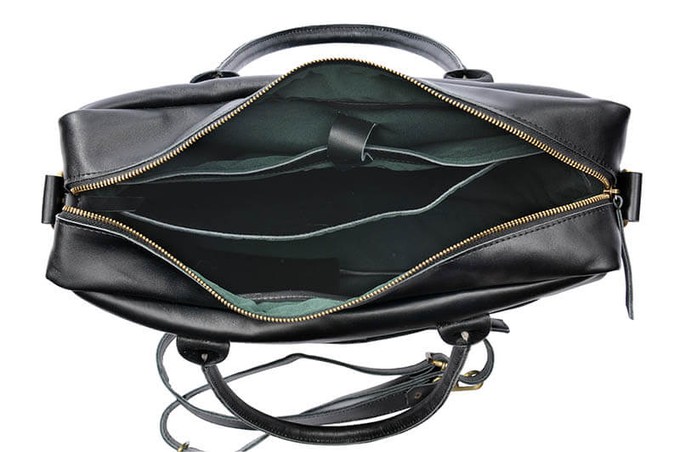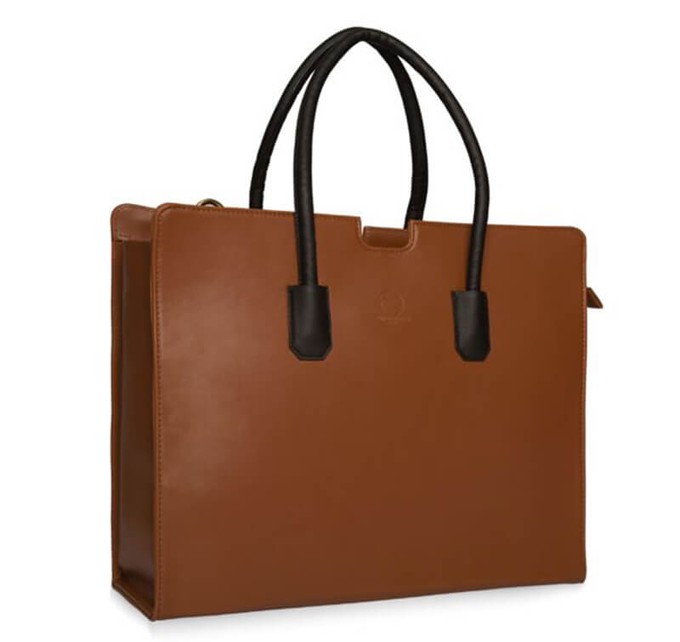 This unisex laptop bag is a dream come true if you carry everything with you but hate it when you can't find something.
Laptop, documents, keys, water bottles, packed lunch, phone, books… Honestly, we'd be surprised if there was anything that you couldn't fit and keep organised in its compartments!
This sustainable and vegan laptop bag is made of durable faux leather that can be recycled up to 8 times.
Brown or grey?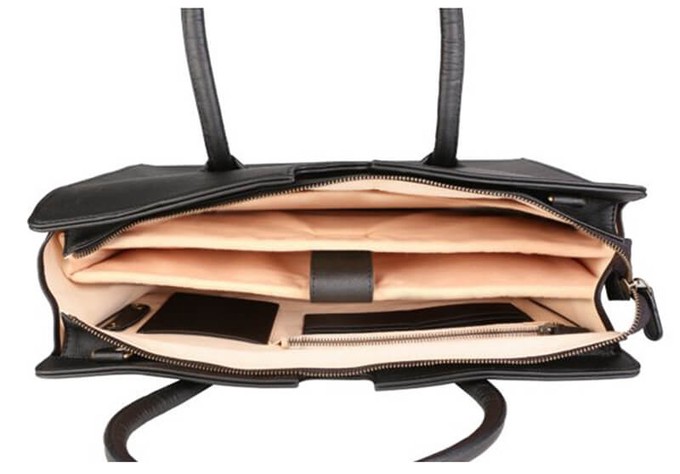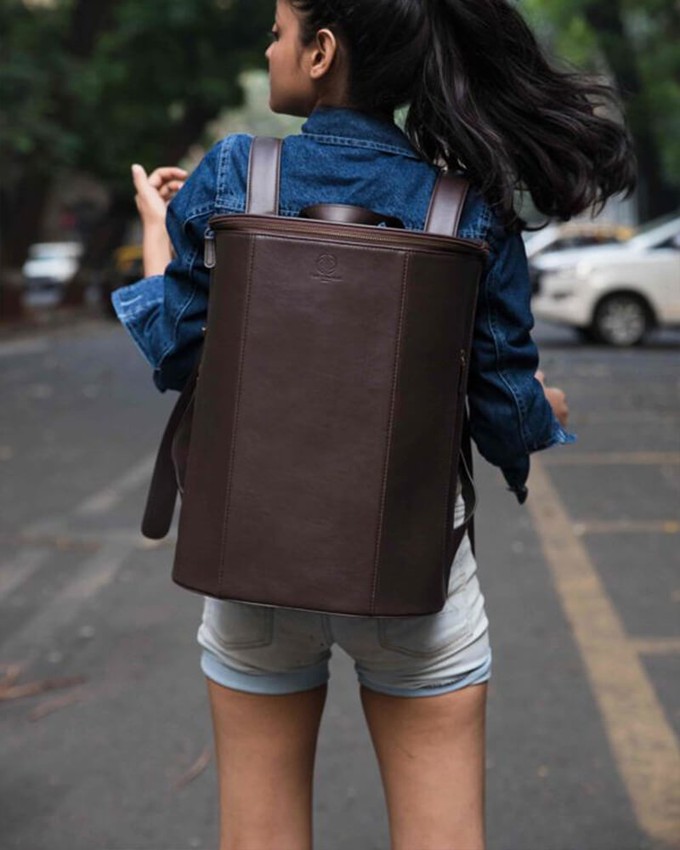 Perhaps you were hoping for something quirky? Maybe an office bag that you can keep to head to a café or the next adventure right after your shift?
With its unique semi-cylindrical design, this is a work bag like no other.
It includes a traditional sleeve for 15" laptops, a phone pocket, lots of rooms for a lunch box and books, and a practical key loop, card slots, and a zipped pocket.
Made by the same company using recyclable faux leather, this 100% handmade and vegan work bag is guaranteed to turn heads. Check it out in black, too!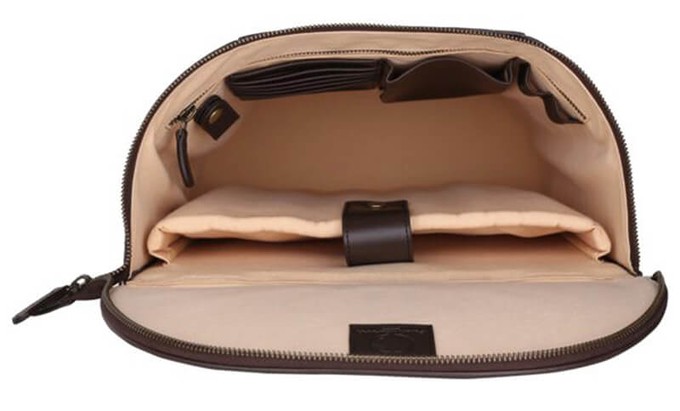 Discover even more sustainable work bags and vegan laptop bags in our women and men sections.
Related articles:
Project Cece is a platform that collects ethical clothing from different webshops on one website. Take a look in our shopping section and find the clothing that fits your style, budget and values!
---
From vegan trainers to models made with recycled materials, here are the best ethical running shoes to take the right step towards a more sustainable lifestyle.
Going to uni? Sending your little ones to school? Either way, choose one of the best sustainable school bags & uni bags to do it in a stylish, eco-friendly fashion.
As well as being practical and versatile, the best sustainable tote bags are kind to the planet and the workers who made them. Discover your new favourite bag!
Project Cece is a platform that collects ethical clothing from different webshops on one website. Take a look in our shopping section and find the clothing that fits your style, budget and values!