The number of vegans is skyrocketing in the UK with more people joining the lifestyle every day. And you can see that the market reacts. You can find more vegan options in restaurants, and supermarkets are well equipped to deal with the plant-based lifestyle. Finding vegan shoes, however, can still be quite the challenge… That's why we would like to introduce you to some of our amazing vegan brands and collections that are available in the UK.
Check the vegan material box in the materials filter to find all the vegan shoes.
1. Ethletic – Vegan trainers that you need in your wardrobe
Fair. Vegan. Sustainable. That's the credo of Ethletic. Their whole collection consists of classic sneaker designs that are must-haves to complete your wardrobe. They produce completely sustainable, using organic cotton and natural rubber, and produce fair trade in Pakistan. Ethletic really shows that ethical production of fashionable trainers can be done, and the shoes are also super affordable!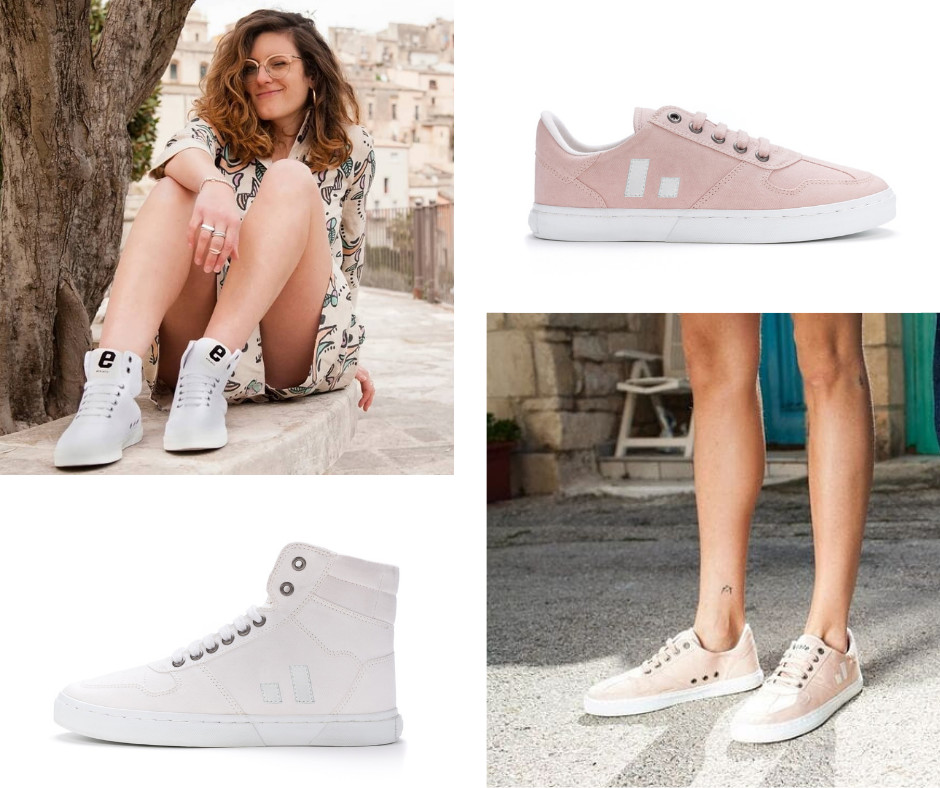 2. Po-Zu – A vegan collection and a Star Wars theme
Po-Zu is an ecological shoe brand that uses sustainable materials and produces under fair working conditions. Part of their collection is completely vegan, and a big part of this collection is their Star Wars collection! Who could have known that you can now be vegan and show your fandom on your shoes. Life doesn't get better than that :p.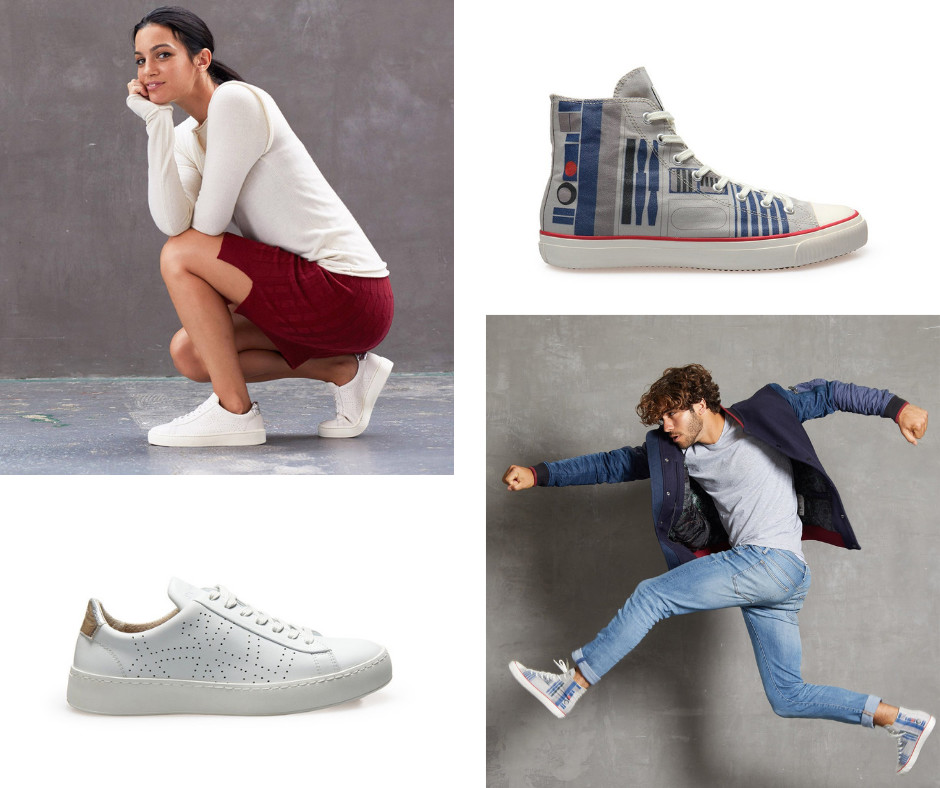 Some boots are made for walking, and Matt & Nat knows how to make vegan boots that will show them who's boss. Matt & Nat is a brand that creates beautiful vegan leather bags and shoes. Absolutely stylish and completely animal-free.
4. TOMS – A colourful vegan summer shoe collection
TOMS is the shoe brand that got famous for their 'buy one give one' model, where they give one pair of shoes to a kid in need, for every pair you buy. Since then they have expanded to using more environmentally friendly materials and improving working conditions. A vegan collection was, of course, a logical next step! The vegan collection consists of some of their classic and more special models. They are fun and colourful shoes that really give that feel-good-feeling.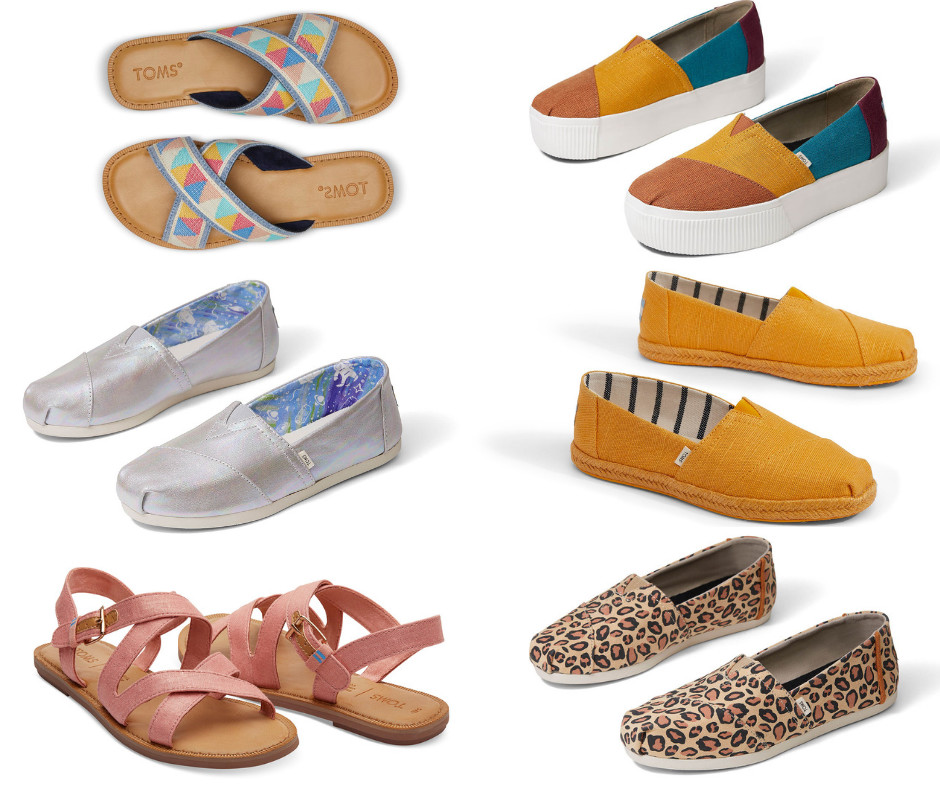 5. Bibico – Cute vegan plimsolls for every day
This ethical fashion brand also makes a small collection of cute vegan shoes. The Plimsolls from Bibico are made from organic cotton and recycled gum rubber. They are perfect to slip on in a hurry, and easy to wear with or without laces. They easily combine with many outfits and don't cost more than £35!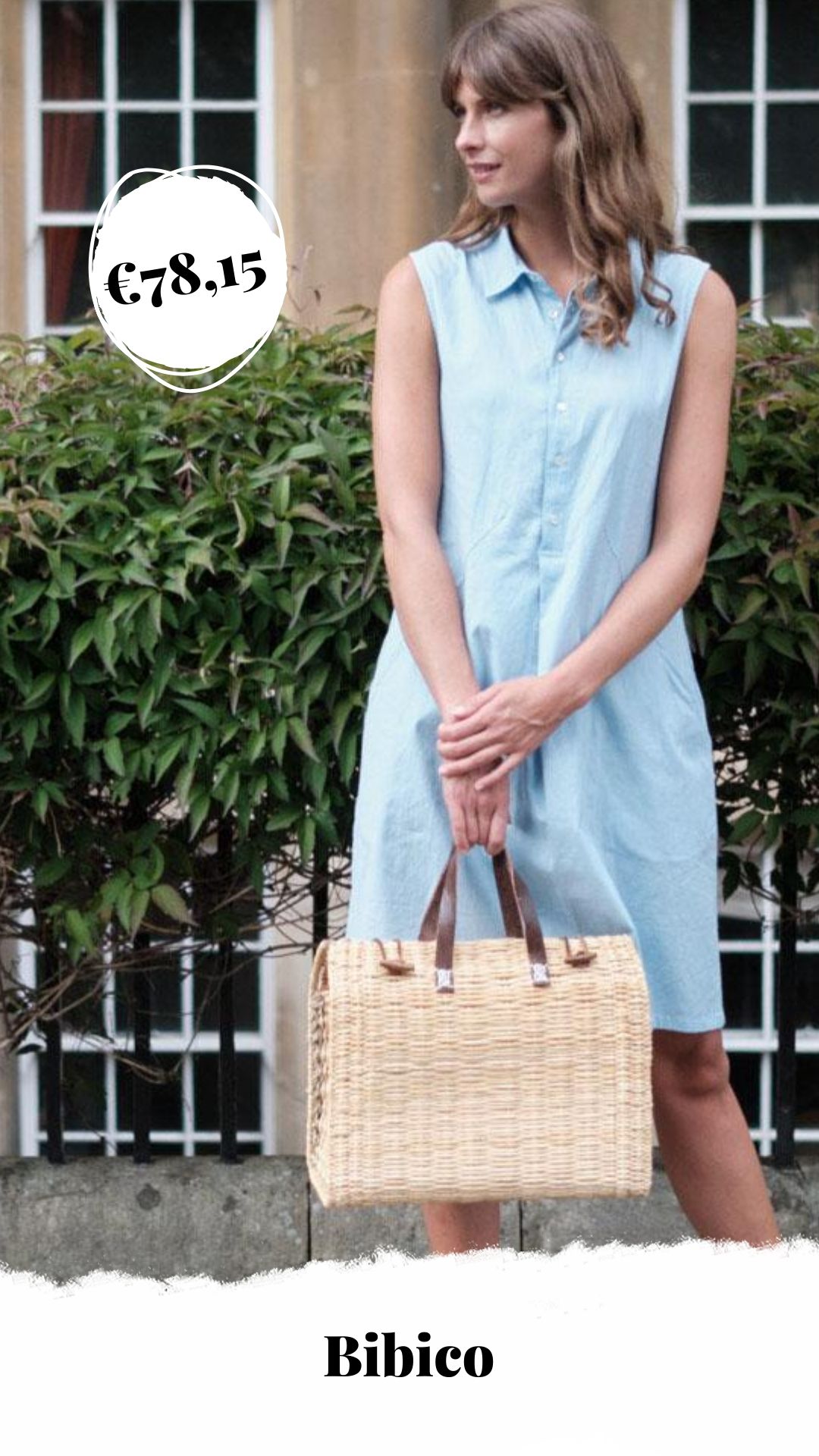 Check the vegan label in the sustainability filter to find all the shoes from vegan brands.
We hope you enjoyed the vegan shoe collection that we have on Project Cece. If you are searching for vegan clothing, you should definitely check out the rest of our platform. Use the vegan filter option to find all the products that belong to completely vegan brands, or check the vegan materials box in the materials filter to find vegan fashion from brands that have part of their collection vegan. If you have any tips for brands that we still need to add, let us know at [email protected] .
Related articles:
Project Cece is a platform that collects ethical clothing from different webshops on one website. Take a look in our shopping section and find the clothing that fits your style, budget and values!