From exercising to creating a stylish sporty look, nothing beats the comfort and practicality of the best ethical running shoes!
The reason why we emphasised 'ethical' is that, sadly, not all trainers are.
In fact, they're mostly made of polluting synthetic materials bound together by even more damaging solvents and, when it comes to fast fashion, they can sometimes be produced in sweatshops.
Well, these sustainable shoe brands surely aren't having it!
From vegan trainers to running shoes made with the most sustainable materials, they all offer you a wide range of unisex models made to last.
1.

Be Free
- Vegan Trainers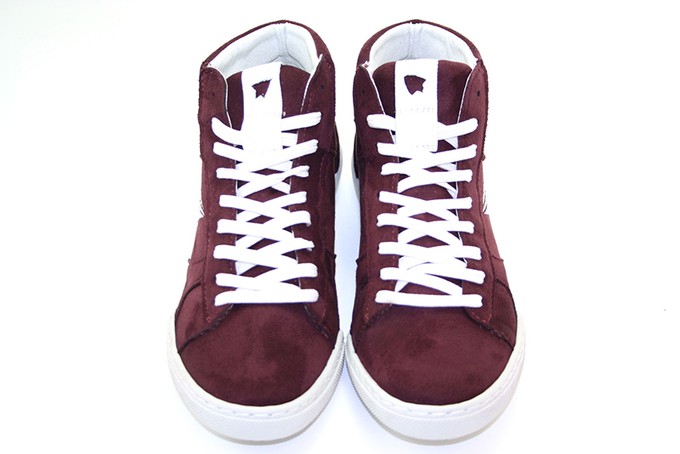 As well as ensuring fair working conditions, this German brand has found a fantastic combination of ethical, sustainable and recycled materials, from vegan microfibre to recycled rubber and Tencel.
As for looks, you're spoiled with choice.
The Be Free collection ranges from the most versatile vegan trainers to some attention-grabbing models that are guaranteed to turn heads (and heels!).
2.

Urban Kissed
- Sustainable Trainers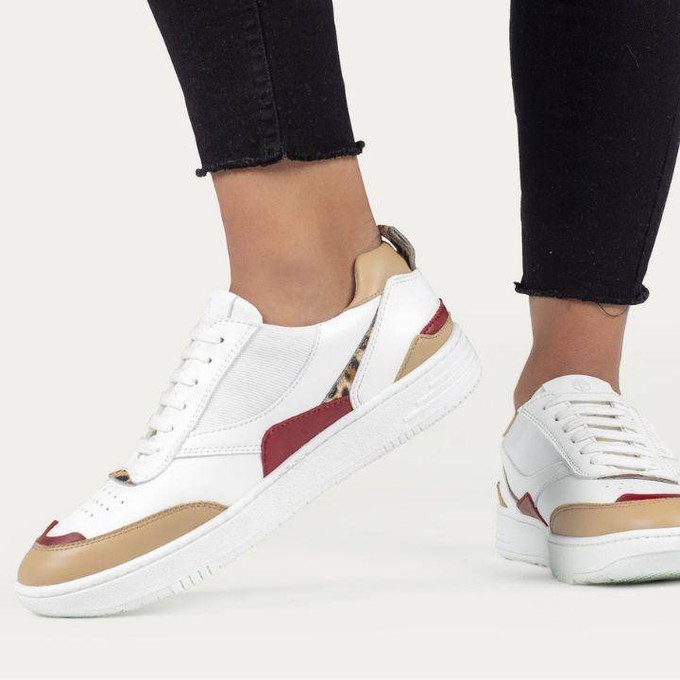 Immediately recognisable thanks to their minimalist design and pastel or well-balanced palettes, these sustainable trainers by Urban Kissed combine casual and elegant vibes.
Their collection consists of fair-trade and vegan trainers produced in a way that's kinder to the environment.
How? This can depend on the model but, overall, they include both recycled and recyclable materials, as well as others that are produced with zero CO2 emissions.
3.

Komrads
- Ethical Running Shoes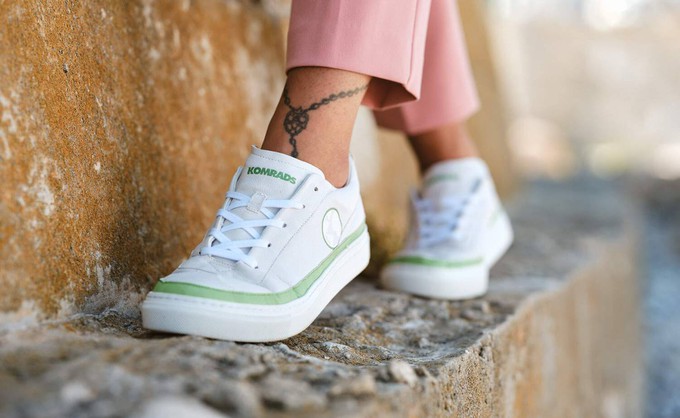 This vegan trainer collection involves mainly simple but eye-catching monochrome details contrasting against a white background.
If we tell you what these ethical running shoes are made of, you'll probably think we've lost our marbles.
Apple leather. For real.
This sustainable material comes from a fairly new, groundbreaking process that uses the residues of the apple juice industry, helping reduce waste.
As for other materials like cotton and rubber, they're also recycled. Yay!
4.

Kūlson
- Fair Trade Trainers Helping the Ocean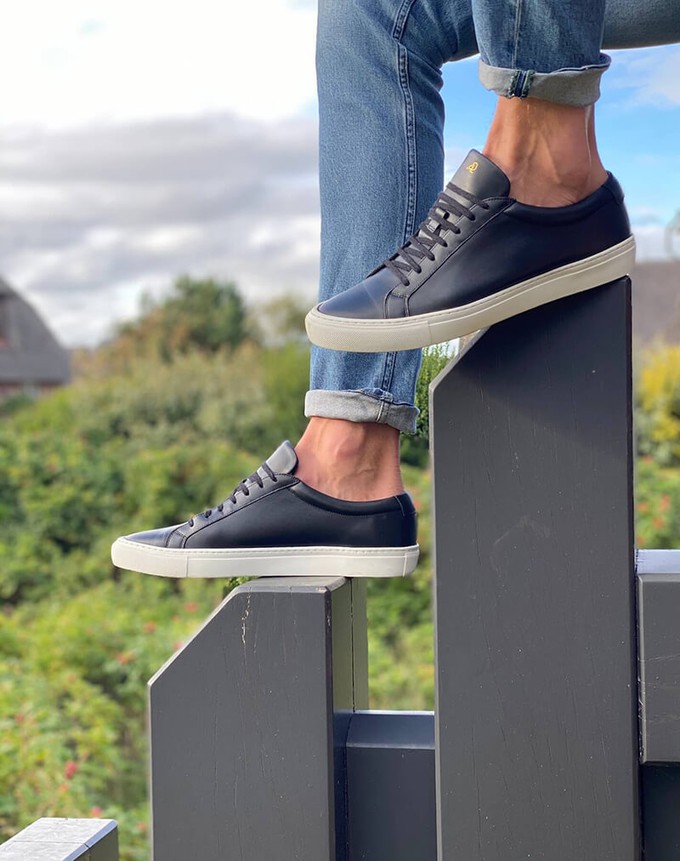 These ethical running shoes will truly allow you to leave a greener footprint behind, even below the surface.
Helping in the fight against ocean pollution, this brand donates 4% for every pair sold to organisations that clear the seas from fishing nets and plastic waste.
They also rely on sustainable and locally sourced materials like recycled memory foam.
5.

Po-Zu
- Ethical Running Shoes with a Cause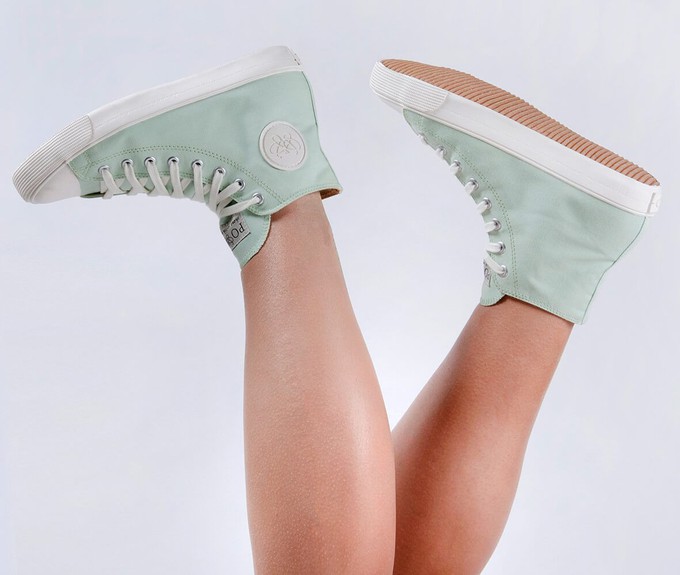 Running fast doesn't mean that you can't have a slow approach to fashion!
In fact, the name of this ethical running shoe brand derives from the Japanese word meaning 'to pause.'
They focus on creating ethical and sustainable trainers made to last while being kind to both the environment and the workers involved with the entire supply chain.
As if that wasn't already impressive, they donate 10% of their net profit to charity.
If you'd like to discover even more ethical running shoes and vegan trainers, you're in the right place!
You can find collections from other stores in our women and men sections, with most models being versatile and unisex.
What better than ethical running shoes to take the first step towards a more environmentally friendly lifestyle and wardrobe?!
Related articles:
Project Cece is a platform that collects ethical clothing from different webshops on one website. Take a look in our shopping section and find the clothing that fits your style, budget and values!