After learning the truth behind fast fashion's summer shoes, we flip-flopped away from their plasticky or synthetic rubber models and settled for sustainable slippers instead. Why?
Petroleum-derived and subjected to polluting chemical processes, these fast fashion shoes come with a big carbon footprint. Because they aren't made to last, they'll likely add to the tonnes of fashion waste in landfills after a couple of summers. Finally, to keep their prices so low, they're usually made in sweatshop conditions.
Isn't it better to invest in durable, high-quality sustainable flip flops and slippers that will last you for many more seasons? Especially when there are so many stylish models to choose from!
6 of the best sustainable slippers & flip flops for an ethical summer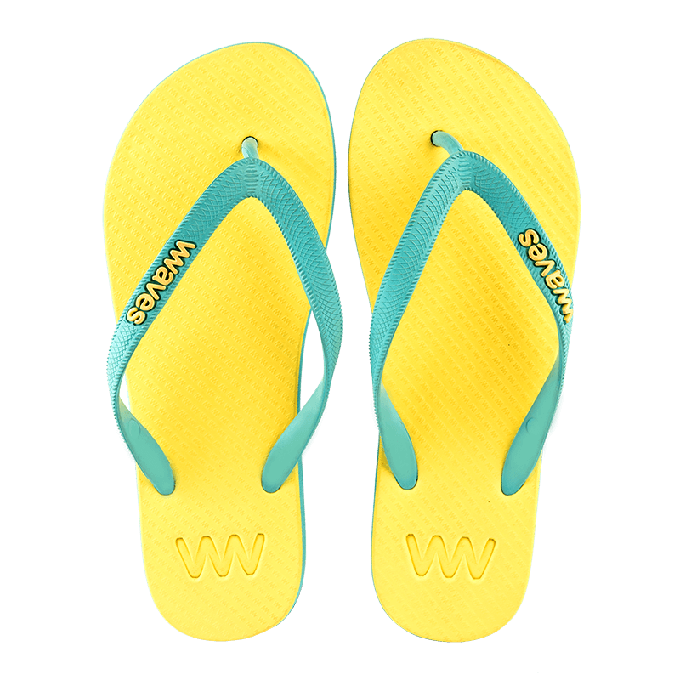 Why choose synthetic rubber when there's… you know, this thing called natural rubber?
Ethically sourced from Sri Lankan forests and Fair Rubber certified, it results in a fully biodegradable, recyclable and vegan alternative.
These shoes also adapt to the shape of your foot, guaranteeing luxurious comfort and support.
And, let's face it: they're so delightfully bright that they're practically screaming 'summertime'!
This PETA-approved model by Ethletic also makes the most of fair-trade rubber from Sri Lanka, but it complements it with organic canvas twill cotton.
The result is a stylish aquamarine flip flop that's kind to the planet and, especially, to the forests where the rubber is sourced from.
This shoe company goes one step further: for each pair sold, they donate $1 to the Workers Welfare Society at their factory.
Another example of Ethletic's beautiful designs, these ethical flip flops showcase elegant minimalist lines.
Relying on the same natural rubber, they're lightweight but sturdy.
Thanks to their monochrome finish, they're also particularly versatile, making it easy to match different outfits.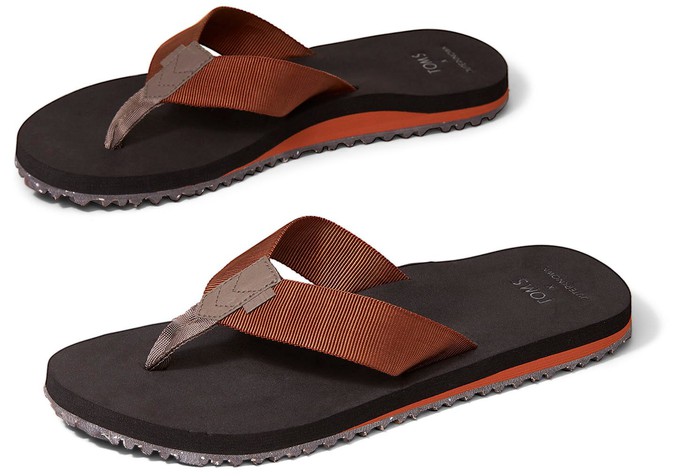 Directly from our menswear section, these comfortable sustainable flip flops are for adventurous and active gentlemen who care about the environment.
Their quick-drying straps are made of ECONYL, an innovative material that consists of recycled fishing nets and plastic, while the sole consists of plant-based algae foam.
As well as being vegan and sustainable, they really help keep the ocean clean!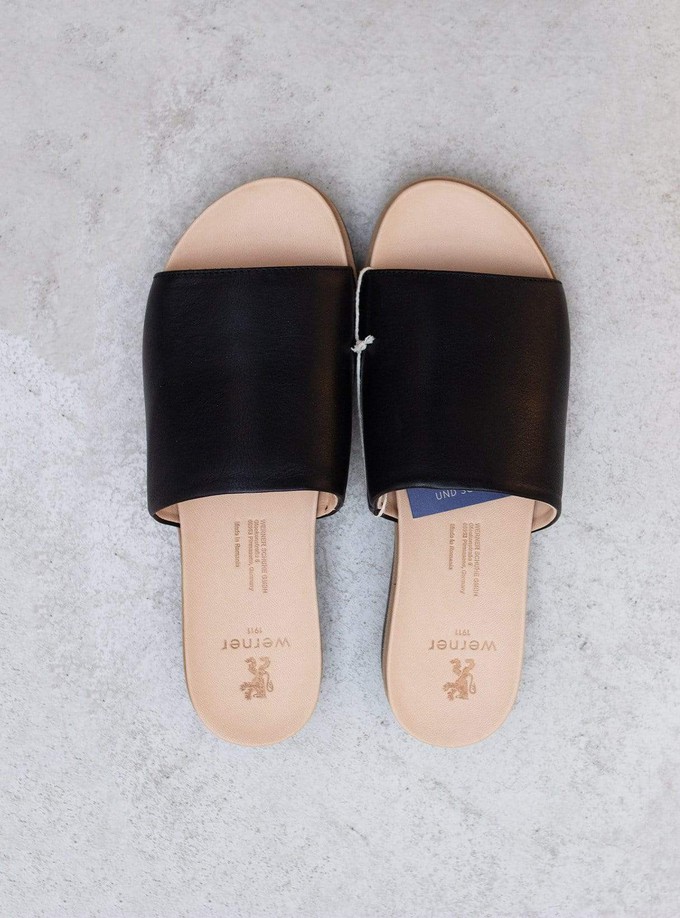 Obviously, these slippers aren't vegan and we can't deny that leather comes with its problems. However, if you've already settled on the idea of choosing durable leather slippers, this is probably your best option.
Chrome-free and naturally tanned, they miss out on additional polluting processes. Being made in Europe, they result in a smaller carbon footprint compared to products that are purchased from or produced in far overseas countries.
Werner is also a brand that ensures fair trade conditions and, being made to last, this pair will help you reduce waste, sparing you from having to buy a new one next summer.
Another Ethletic gem but, this time, from their menswear section.
Still vegan, PETA-approved and involving natural rubber and canvas twill cotton, what struck us was the contrast created by the combination of its colours. Definitely a stylish model to show off!
Discover all the other pairs of sustainable slippers and flip flops in our women and men range. We know that 'ethical' and 'sustainable' can have different nuances for everyone, so don't forget to use our practical filters to take the right step towards the perfect summer shoes for you.
Related articles:
Project Cece is a platform that collects ethical clothing from different webshops on one website. Take a look in our shopping section and find the clothing that fits your style, budget and values!