Not everyone knows that veganism isn't just tofu and avocados. Yep, it goes beyond the dining table! Sticking to vegan clothing that doesn't involve any animal products or by-products is a beautiful way to keep your wardrobe ethical and cruelty-free.
We thought we'd share some of the best vegan dresses to help you find the right one for your signature style.
8 of the best vegan dresses to add to your wardrobe
Megan Dress
- for a casual summer day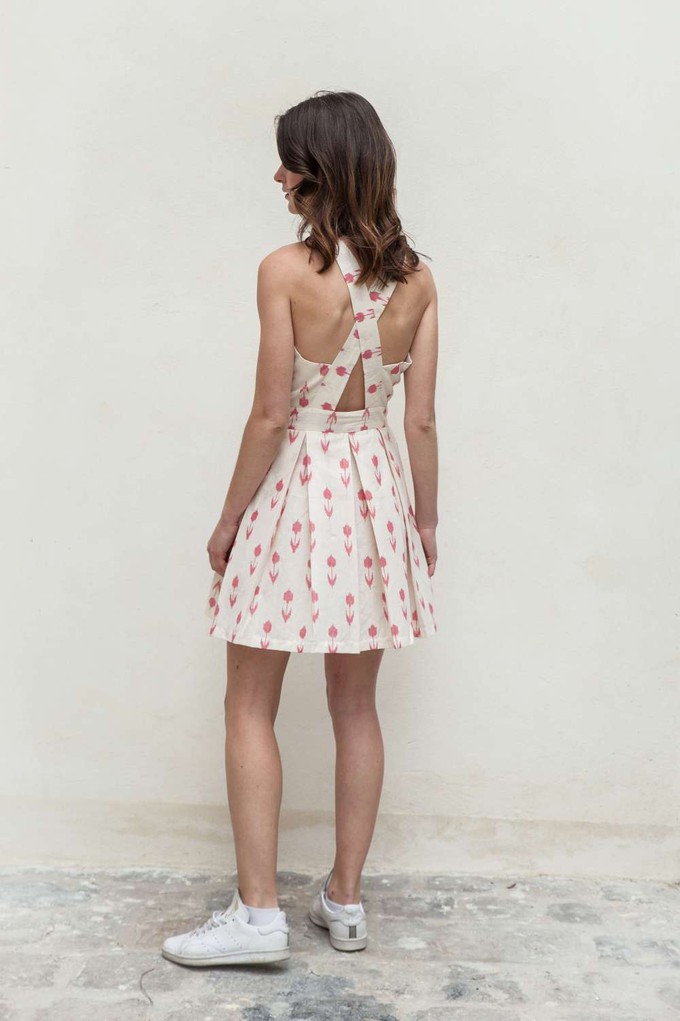 Chuck you favourite vegan trainers on, and get ready for some adventurous travels or a brilliant summer afternoon in the city! Comfy and delightfully breathable, this practical dress is made of 100% handloom cotton.
It also features an eye-catching cross-back with an invisible zip closure and handy side pockets. What more could you ask from it?
Nora Dress
- a versatile lifesaver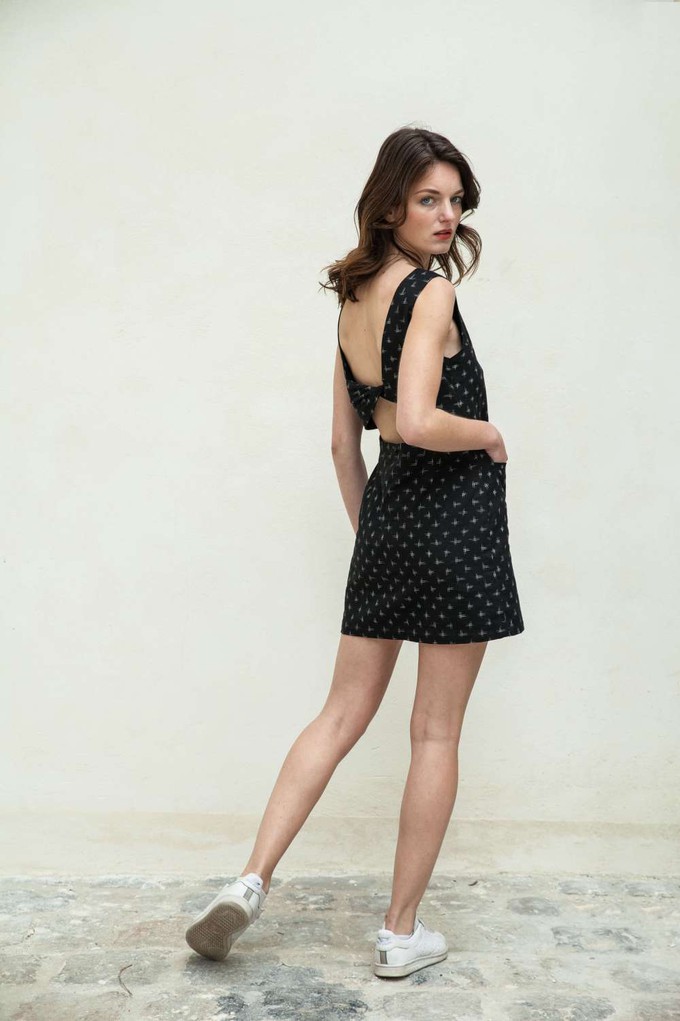 Hands up if you sometimes struggle to find the right outfit for different occasions (we're holding ours up, too). Luckily, this black cotton dress can work with pretty much anything.
Featuring a beautiful ruffled back and pockets, it goes just as well with flip-flops and trainers as it does with elegant high heels at fancy events.
We all need a little colour pop in our life… and wardrobe! This vegan dress is impeccable at brightening them up. Perfect in spring and summer thanks to its bold colours and adorable floral pattern, it's entirely made of cellulose-based fabric.
Soft, cruelty-free, and kind to the environment!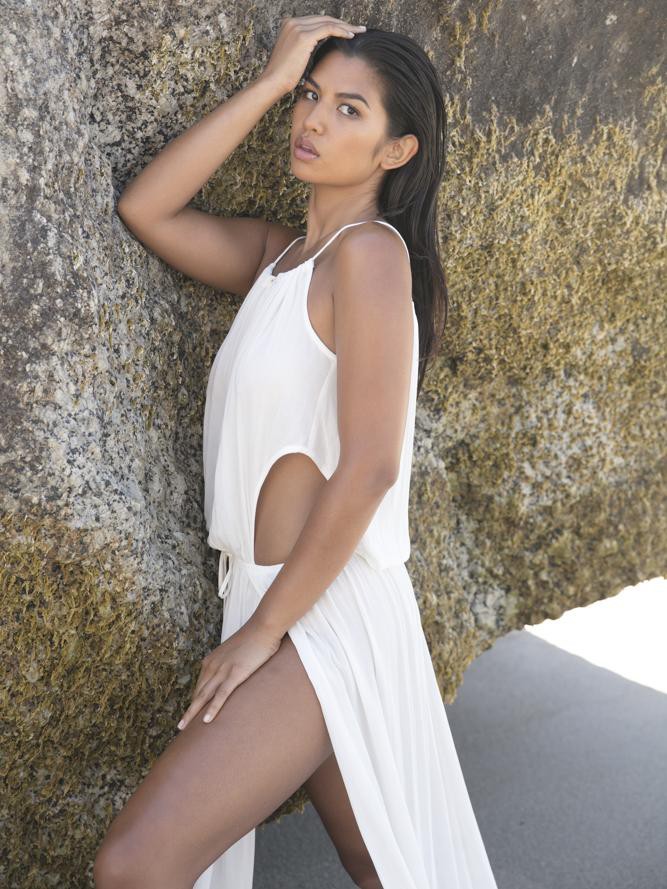 Whether you're looking forward to a day at the beach or an evening pool party, you're bound to make all heads turn with this billowy masterpiece. This vegan dress with romantic side splits is ideal to wear on top of your bathing suit.
It follows a simple all-white design, but it really showcases SixtyNinety's attention to detail thanks to thoughtful features such as the adjustable waist belt.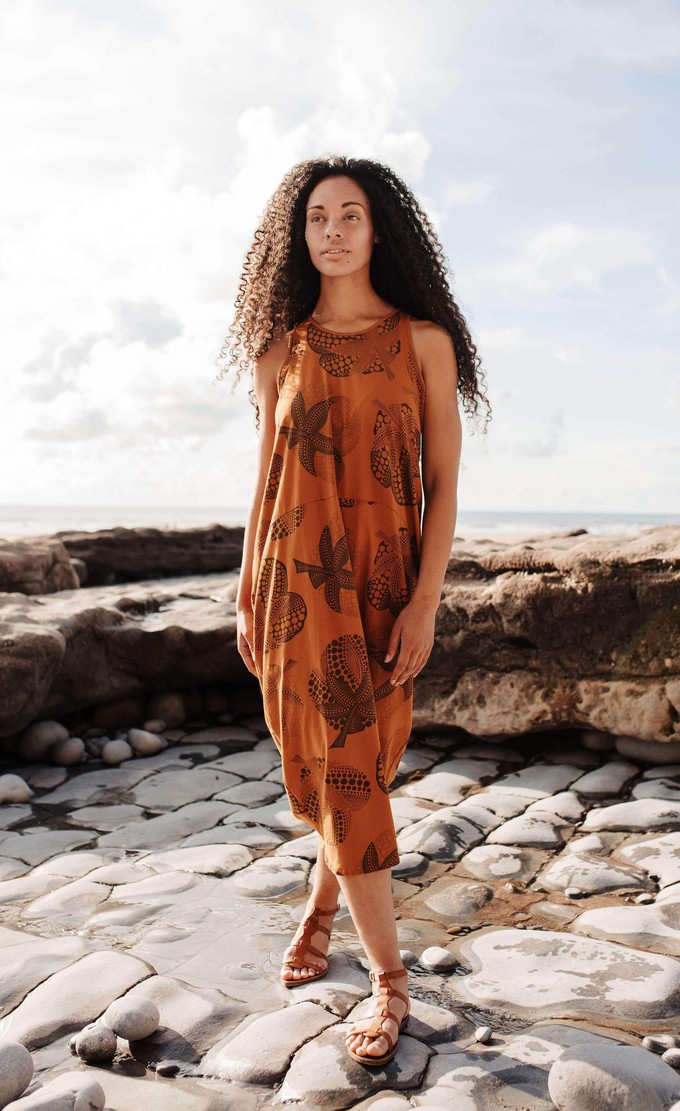 With its elegant maritime pattern, this vegan dress is guaranteed to give you that summer feel every time you take it out of the wardrobe.
Not only is it 100% fair trade and made of soft organic cotton: No Nasties will also plant a tree for every purchase!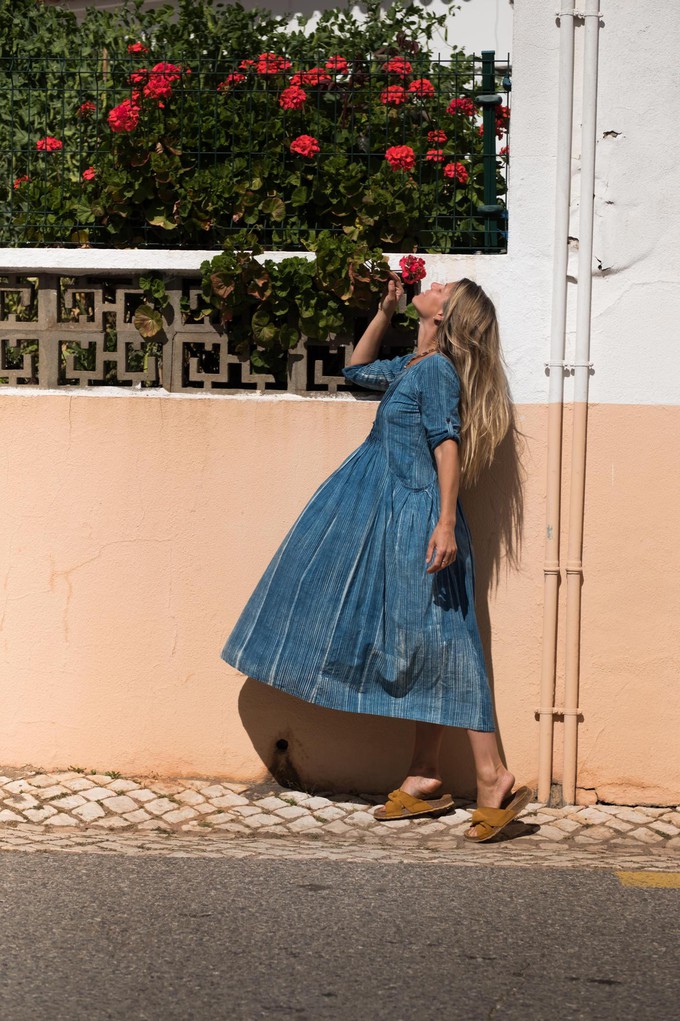 We've immediately fallen in love with that bright shade of indigo! This precious cotton dress is handmade by a husband and wife team in their workshop in India. They source their fabrics from Jaipur, a leading exporter of precious textiles, and they only use all-natural vegetable ink.
Rather than 'just a dress' like most mass-produced fast fashion garments, you'll be wearing a unique story and journey.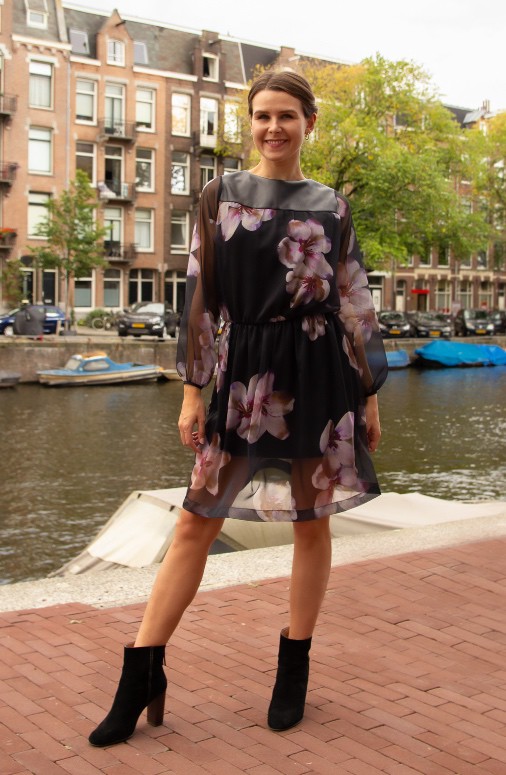 Add a delicate floral print and the flowiest sleeves to a classic black dress and you'll get this elegant work of art. Made with upcycled materials to reduce waste, this vegan dress is exactly what you need for a romantic dinner out or a sophisticated evening event.
You'll definitely be able to make the most of it, since it can be worn all year round!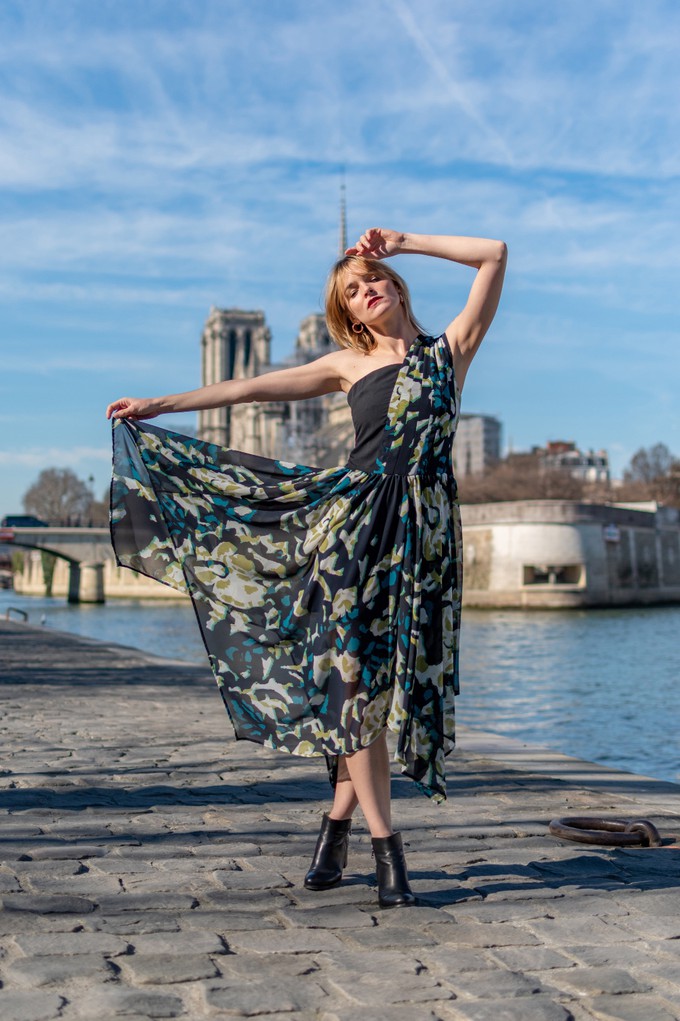 We've saved the most dramatic dress for last. With its asymmetrical design, an explosion of colours and its signature vaporous feel, we genuinely wouldn't be surprised if someone thought you'd just come from the red carpet!
Have you already set your heart on one of these stunning garments or would you like some more inspiration? At Project Cece, we've got a varied range of the best vegan dresses by different ethical brands and companies.
Just what you need to twirl your way towards an even more sustainable lifestyle!
Related articles
Project Cece is a platform that collects ethical clothing from different webshops on one website. Take a look in our shopping section and find the clothing that fits your style, budget and values!