Not sure how to wash linen clothes? Worried that you're going to ruin that quirky linen dress you've just bought? Relax.
While this beautiful sustainable fabric can look delicate, it's actually more durable than cotton and gets softer with every wash.
Obviously, just like with most natural fabrics, there are a couple of things that you should keep in mind, but caring for linen isn't hard at all.
You can release that breath you were holding.
How to wash linen clothes to make them last longer
When washing linen clothes, use lukewarm or cold water and a mild detergent.
If you're handwashing them, avoid twisting or scrubbing them: soft circular and swishing motions will do.
Can you put linen in the washing machine?
Yes, you can definitely put your linen clothes in the washing machine! Stick to the gentler machine cycles and lower temperatures since, over 40°C, they could shrink, especially if they've been dyed.
However, before washing linen garments, we still recommend checking their labels and following the manufacturer's care instructions to be on the safe side, as it really depends on how they were treated.
How to care for linen clothes
To help you make the most of your garments and accessories for many years, we thought we'd wash our dirty linen in public (whoops) by answering the most popular questions on this subject.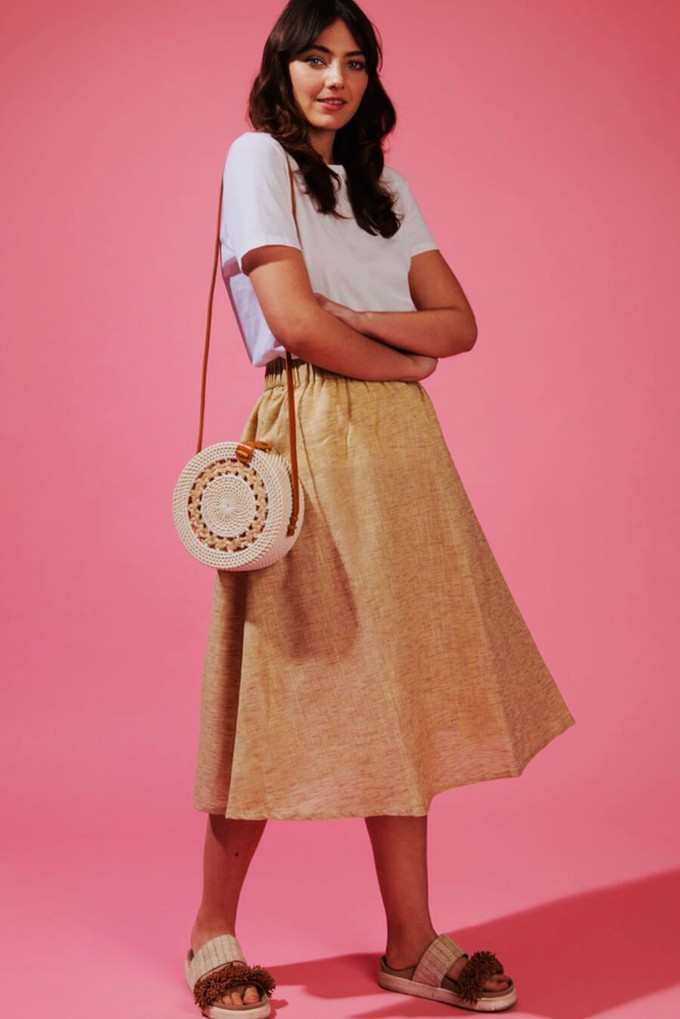 Can you tumble dry linen?
It depends. Usually, you can tumble dry most linen garments that have been pre-washed during their production as long as you keep the temperature low. Unfortunately, some others might shrink. Once again, check the label to avoid disappointment.
Either way, we think it's much better to let your linen clothes—and all the other ones, too—dry naturally. First of all, it's a much more sustainable choice since you'd save electricity, and it will also help you make your clothes last longer. Plus, linen is such a breathable, fast-drying fabric that you really wouldn't have to wait too long!
Should you iron linen?
Here's one of the best things about this sustainable fabric: you don't need to iron linen clothes! As long as you hang them properly before letting them dry, they will look just fine.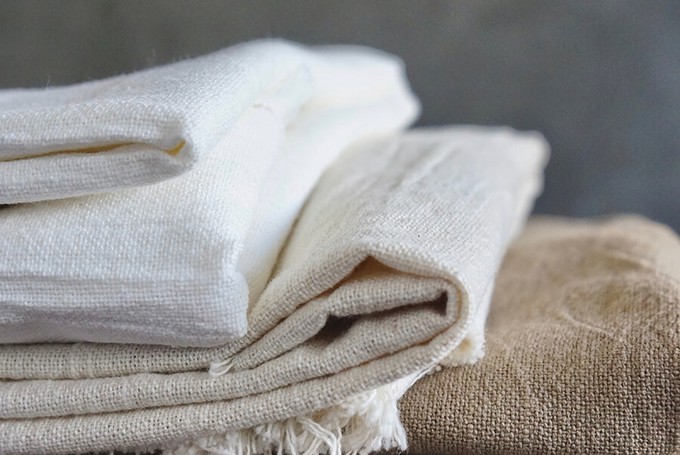 However, if you really, really hate the little creases that characterise them, you can definitely iron your linen clothes.
To do it safely and promote their durability, use the linen setting and a medium-hot iron, making sure that your clothes are still slightly damp.
You can even spray some linen water onto them. If you don't fancy being overcharged for it, make your own by mixing distilled water, a few drops of your favourite essential oil, and either a bit of vodka (we're serious!) or ethyl alcohol.
When it comes to darker linen garments, we also recommend ironing them on the reverse.
How to store linen clothes
Whenever possible, you should hang your linen clothes in a wardrobe since they can wrinkle when folded. If you feel that they need some freshening up after a few months, you can just spray some of that linen water, press the fabric flat, and let it air dry before wearing it.
Natural, durable and requiring less water and resources than most fabrics, linen is one of our favourite sustainable materials. Needless to say, these clothes also look elegant and sophisticated!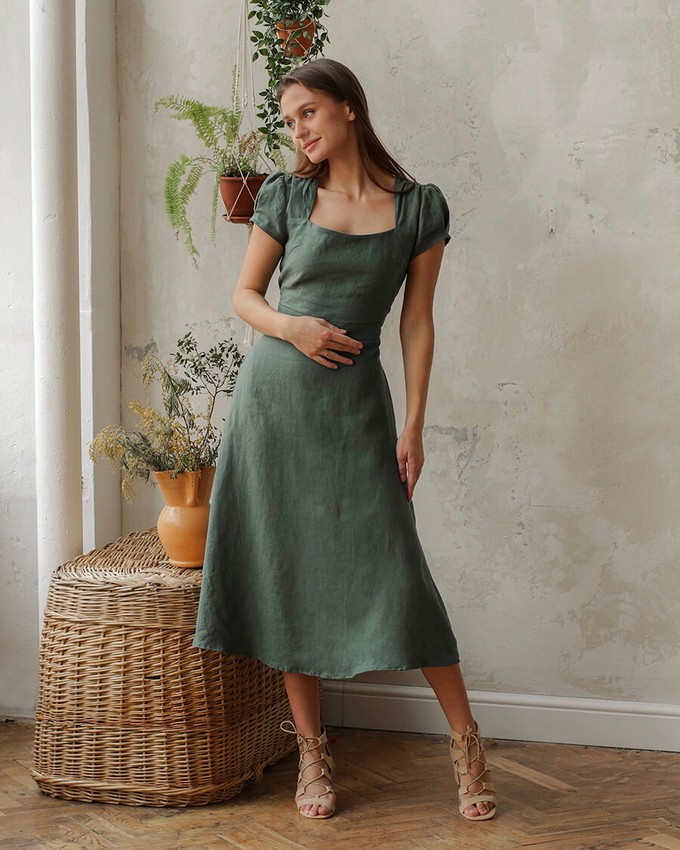 Now that you know how to wash linen and care for it (not as hard as you thought, right?), you can add a few eco-friendly pieces to your wardrobe.
Use our filters to find the best linen clothes from different fair trade brands and create a natural look that's just yours.
Related articles:
Project Cece is a platform that collects ethical clothing from different webshops on one website. Take a look in our shopping section and find the clothing that fits your style, budget and values!