Today we welcome an amazing new brand to our website: Aqua & Rock. This brand isn't only fair and sustainable but tries to create a movement in the midst of the Corona Crisis.
Throughout the pandemic, Aqua & Rock has shown that we can do better. They started this by creating a collection to support the NHS. The T-shirts have designs that say 'Stay Home' and 100% of the profit is donated to the NHS.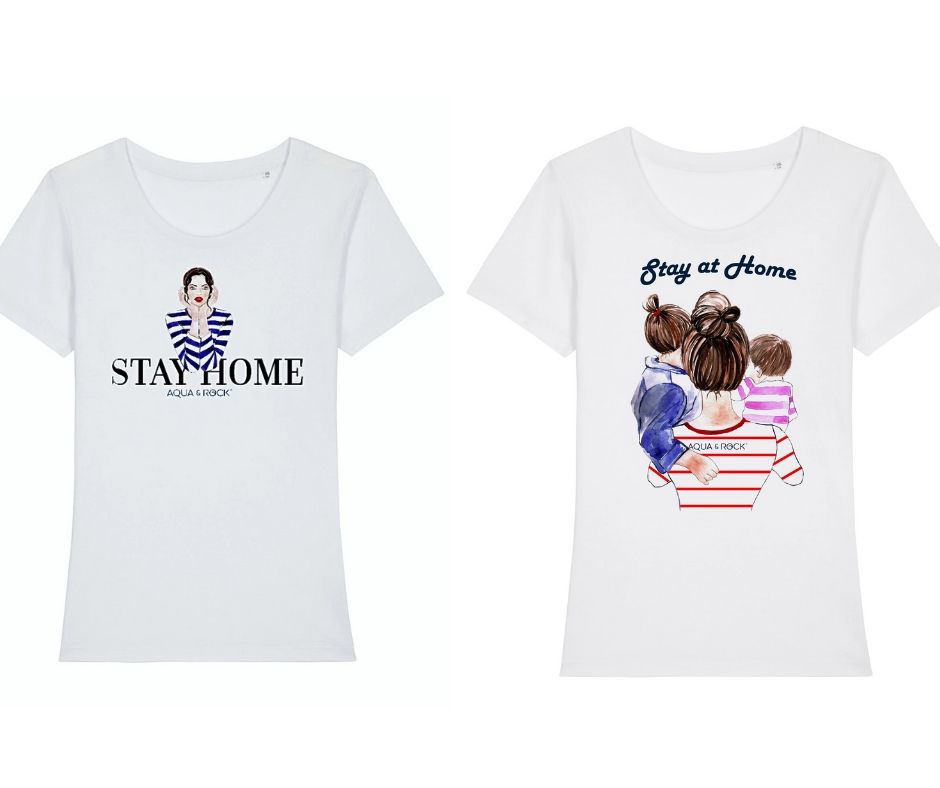 After hearing that many orders were cancelled in Bangladesh by fast fashion companies and that the products were already produced, Aqua & Rock decided to buy a small part of these already produced products and turn it into their new collection.
Aqua & Rock realised that they couldn't make a very large difference just by themselves, which is why they started a campaign to support other businesses with similar sustainable ethos. "Stay Sustainable" started under UK lockdown regulations however will carry on and shape a new way working for businesses.
The "Stay Sustainable" campaign only started a couple of weeks ago but already the campaign is going global and companies from other industries are joining. Stay Sustainable is already working with Austrian furniture making company "Almut" and UK based company Ocean Refresh who are based in the UK but have partners in Brazil. And of course with Project Cece.
The Covid-19 pandemic has affected the whole world and will change the way companies work in the future. Aqua Rock lives by "the power of one". If everyone takes small steps to help the environment and the world we live in today then we have a chance of making the world a better place. We believe that consumers will also start to expect better sustainable measures put in place from retailers.
Aqua Rock understands that being a more ethical and sustainable business isn't easy but the long terms effects are well worth it. The "Stay Sustainable" campaign is designed to support and help each other as businesses. Sharing ideas and resources to help all businesses become or carry on being sustainable and more ethical. Aqua Rock understands that company to company you are competitors but due to the pandemic, they've learnt that companies need to support each other to help reach the same goal. No one wants to see any more companies collapse because of the current crisis but instead, everyone needs to give each other a helping hand.
Related articles
Project Cece is a platform that collects ethical clothing from different webshops on one website. Take a look in our shopping section and find the clothing that fits your style, budget and values!