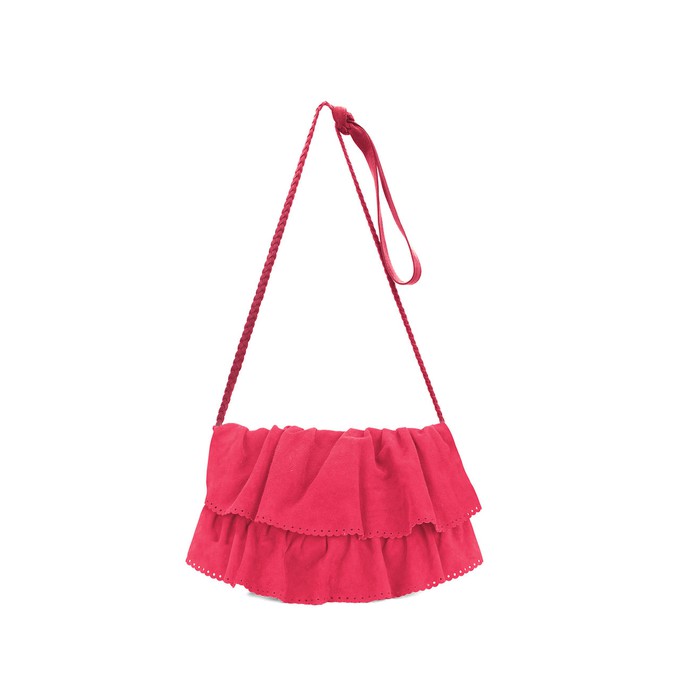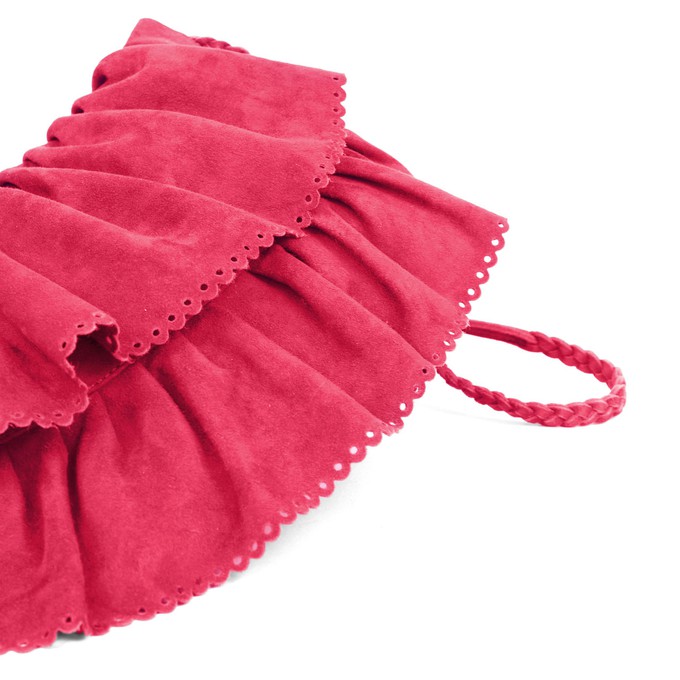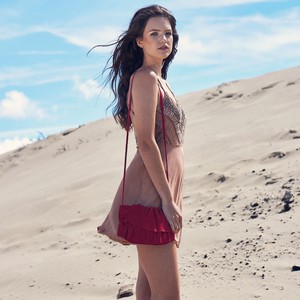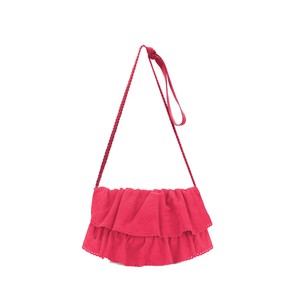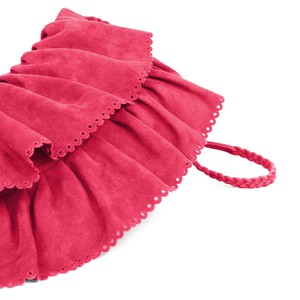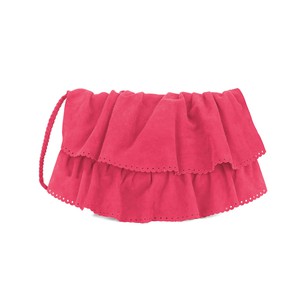 Tara - layered suede boho crossbody bag - cherry
£110.94*

*This price is converted from another currency.
Tara - cute layered suede boho crossbody bag - cherry
This cute handcrafted, modern boho crossbody bag in a trendy cherry red colour features pleated layers of soft suede, hand-tooled perforated details and a luxe braided suede strap. The perfecteveryday bag, this soft suede crossbody features a folded design with convenient zip closure and a pocket inside.
Pair with jeans or a summer dress for that effortless natural, bohostyle look.

This bag is big enough to hold your festival essentials - your wallet, smartphone, sunglasses, keys, and makeup safe and secure inside the fabric lining and has a zipper pocket inside. Bag closeswith a leather pulling cord and the suede strap can be worn cross-body style, or can be knotted over the shoulder to create a shorter strap.

- color: red
- 100% genuine sheep suede leather
- handcrafted fringes and braided strap
- zipper closure
- zipper pocket inside
- cotton lining
- height: 26 cm
- width: 16 cm
- depth: 4 cm
- handle drop: 56 cm
Handcrafted with Love - Exclusive design by Treasures

Treasures' handcrafted process allows us the pleasure of personally working with local artisans and small factories, creating jobs and sustainable incomes around the world. We are committedto sustainable manufacturing practices and celebrate traditional craftsman techniques. Learn more about the Treasures Philosophy
Source: Treasures-Design
No extra information available. Check the store/brands tab for more details!
The Treasures-Design label was started from the desire to make beautiful clothing and accessories that are made under fair working conditions. The items are handmade in Bali, Indonesia. The artisans that Treasures Design works with are given the opportunity to grow along with Treasures. Each maker receives a salary that covers their monthly costs and they also receive allowances for medical costs and education costs. A purchase at Treasures thus supports Balinese artisans and their families, while also preserving traditional craft techniques.
Treasures-Design visits their artisans once or twice a year but is in daily contact with them. The leather comes from a recognized leather supplier in Bali. The hides come from the same factory in Java and this factory is visited several times a year by their sourcing partner in Bali. Depending on the finishing, they do vegetable tanning or chemical tanning, with vegetable tanning being preferred. Treasures Design has consciously chosen to work with leather, because leather does not break down over time, unlike synthetic material, but rather becomes more beautiful with the years. It ensures that their accessories will last a long time, and don't end up as a disposable product.
Practical information:
Shipping rate: Free in Europe.
Delivery time: 2-7 business days.
Address: No physical store.