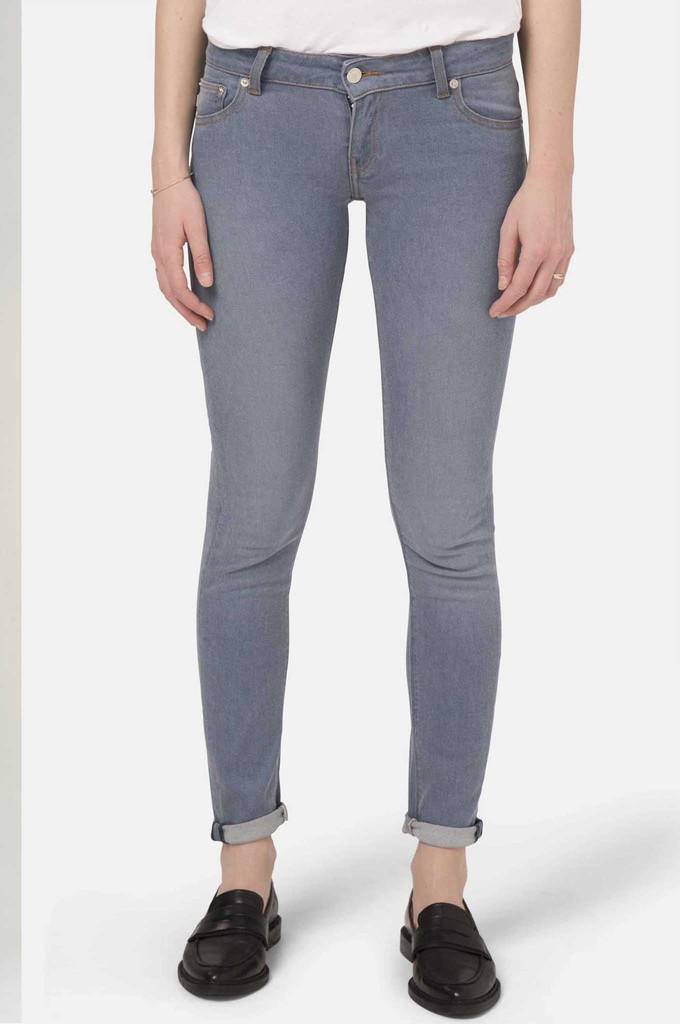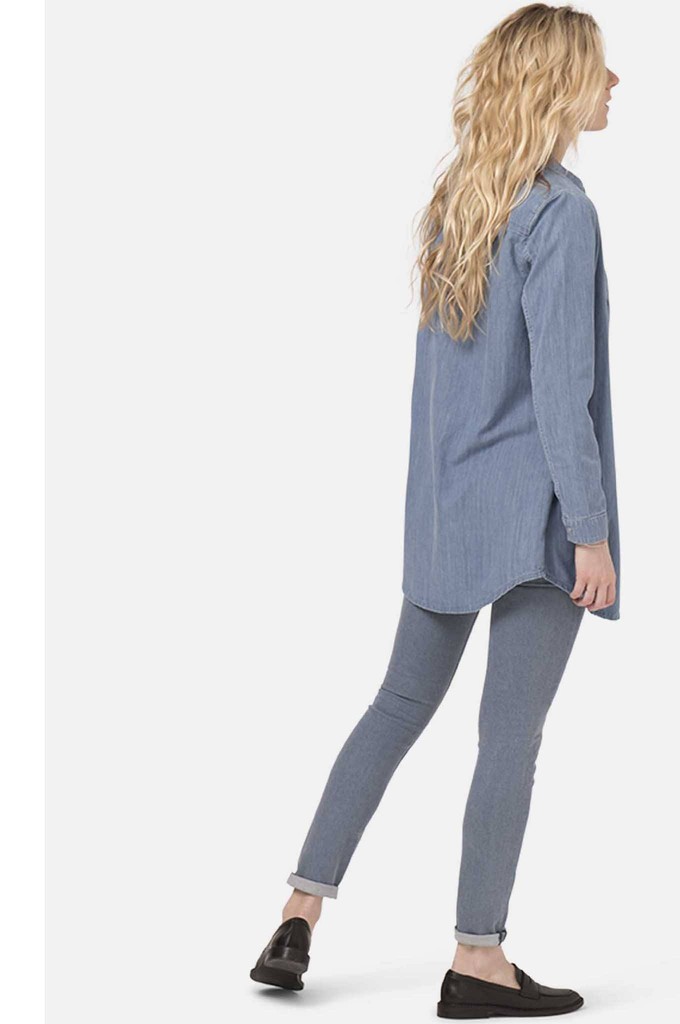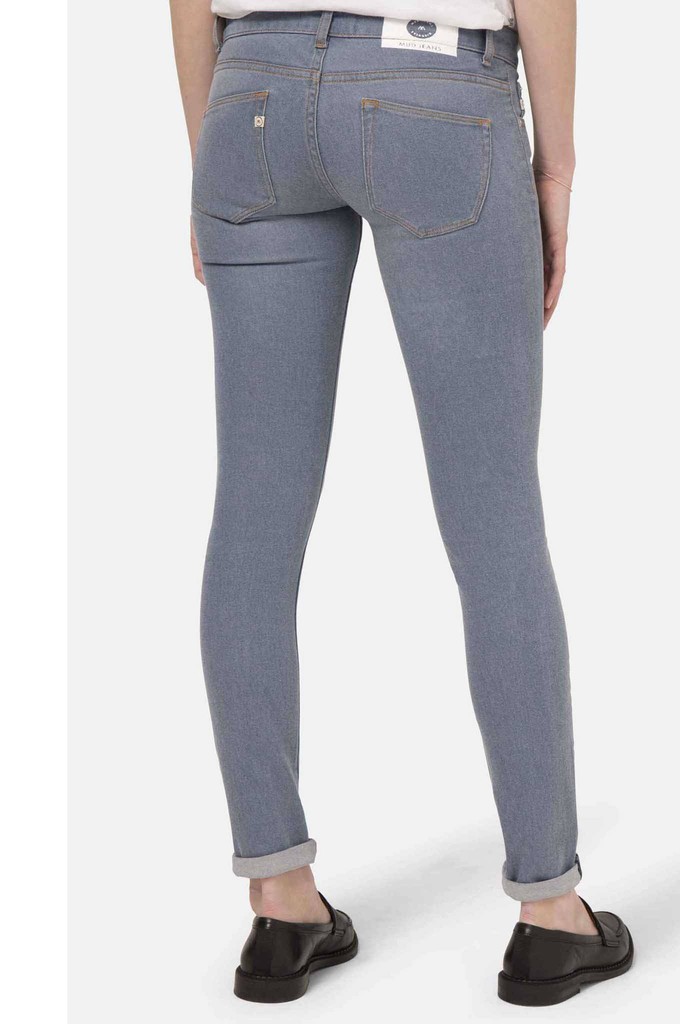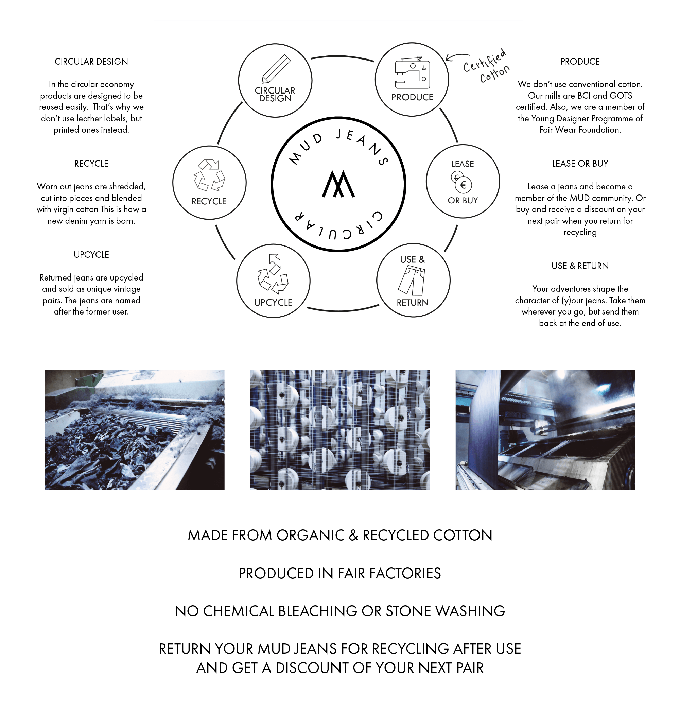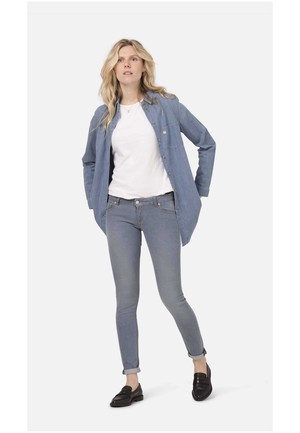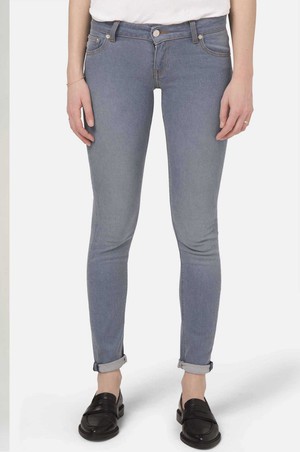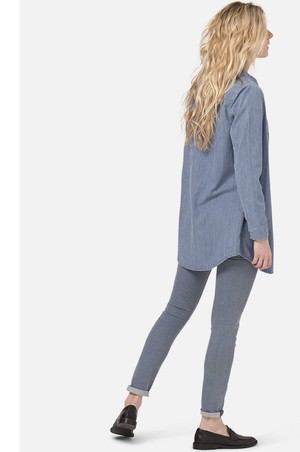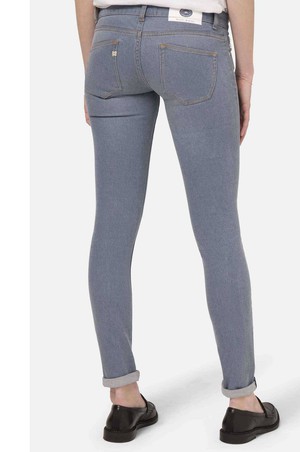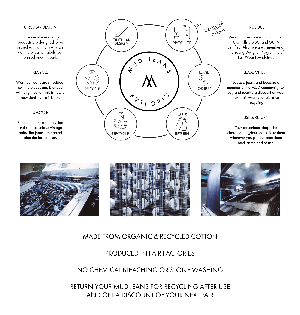 LILLY Womens skinny blue jeans by MUD
£99.00



Skinny fit
Medium waist
Zip fly
"O3" Ozone Blue finish
Materials skinny jeans
23% recycled jeans, 75% organic cotton and 2% elastane
N Chemical or Stone Washing

Oxygen (O2) is converted t ozone gas (O3), jeans are dampened, exposed t the ozone, and rinsed; the ozone is reconverted t ordinary oxygen beforerelease int the environment. While chemical bleaching or stonewashing uses six t seven washes and rinses, ozone finishing requires tw t three.
Ozone finishing reduces energy consumption. Because it reduces the amount of water that must be heated for wet finishing and the temperature required.Furthermore, replacing some traditional finishing with ozone reduces effluent, including the sludge pumice stones create.
Ozone bleaches more quickly than chemicals and stonewashing. Ozone can clean back stains in three seconds. At optimum concentrations, it bleachesdenim in 15 minutes t levels commonly desired by fashion today, versus 30 t 45 minutes with traditional methods.
Made in Tunisia
These ethical jeans are made in Tunisia, in Touza.
Return the jeans
Once you doní£t wear your Skinny Lilly anymore, please send the jeans back t us. We will recycle them int new items. The good news for you: You get a discount on your next MUD Jeans purchase.
Model wears Size 2 / Uk 10 / Eur 38
Model's measurements are:
Height: 1,73m 5'8"Chest: 81cm 32"Waist: 63cm 25"Hips: 94cm 37"
Source: KOMODO
No extra information available. Check the store/brands tab for more details!
MUD Jeans wants to create a world without waste. They are environmentally friendly, animal friendly and people friendly. All jeans from MUD Jeans consist of 23 to 40% recycled cotton combined with GOTS certified organic cotton. They also do their best to minimize their water use and CO2 emissions. MUD Jeans strives for a closed water loop with 100% recycling of the water they use in their factories. MUD Jeans also made the first CO2 neutral jeans with no addition of chemicals. Next to being good for the environment, MUD Jeans is also good for people and animals, they are members of the Fair Wear Foundation, and continue to do their best to improve the working conditions of their factories. MUD is also a completely vegan jeans brand that is PETA approved.
The jeans have a good fit, are durable and fashionable. Do you actually want wear a new pair every year? You can also lease the jeans for only £ 6.37 a month!
Practical information:
Shipping fee:£3 in the UK and free for orders over £50.
Delivery time: 2-3 business days. Shipped with Royal Mail.
Address: No physical store.