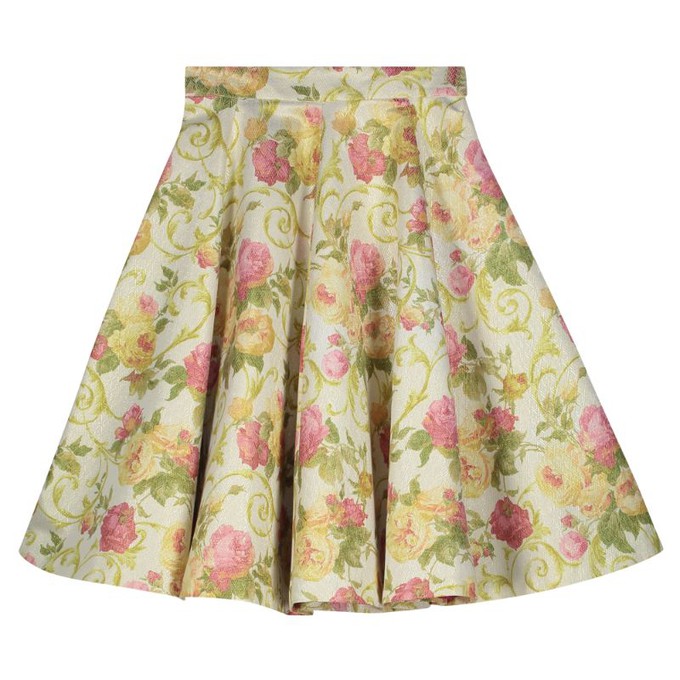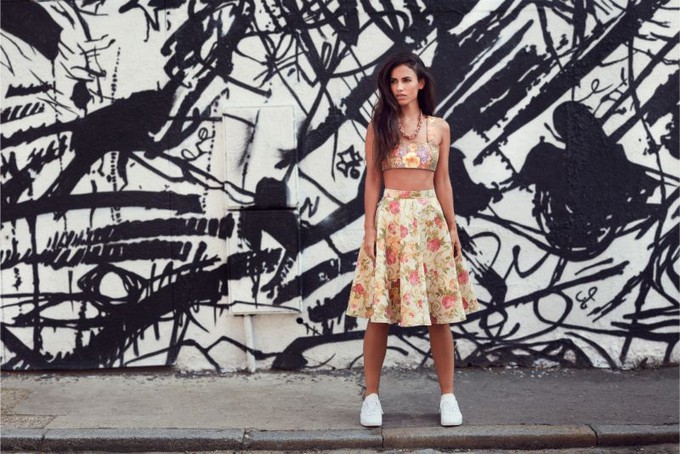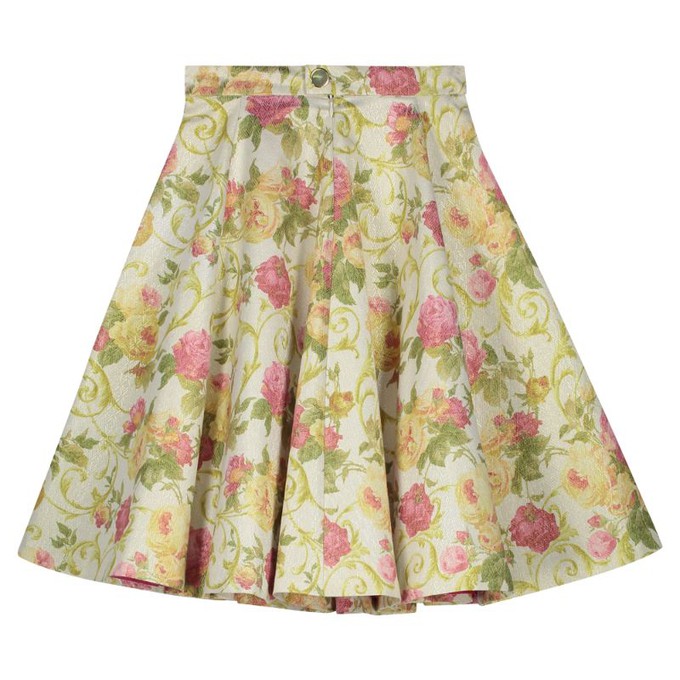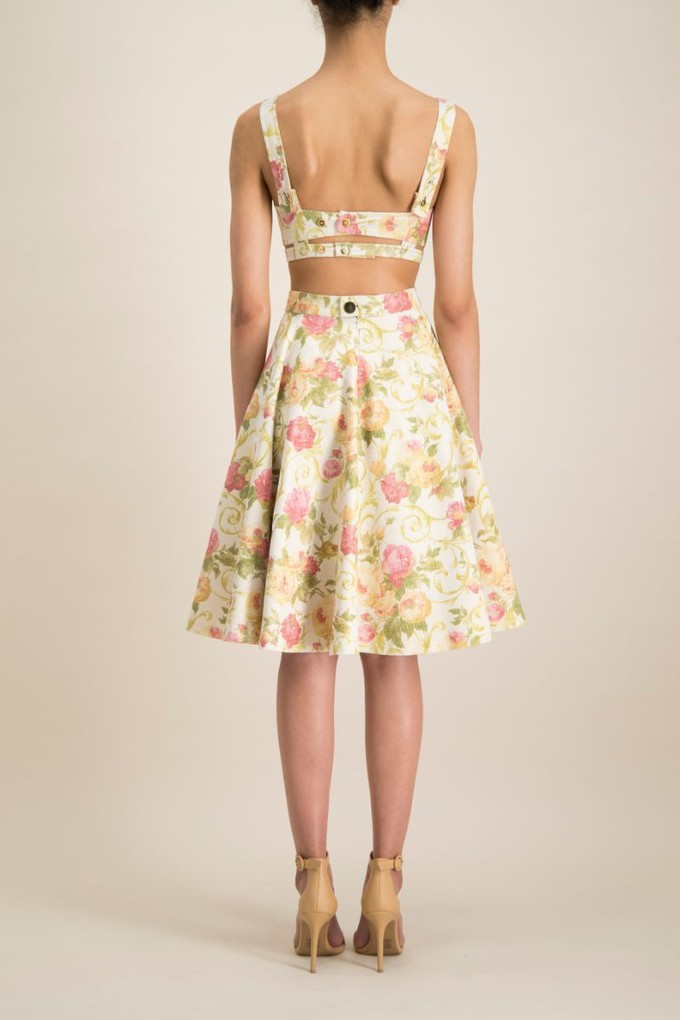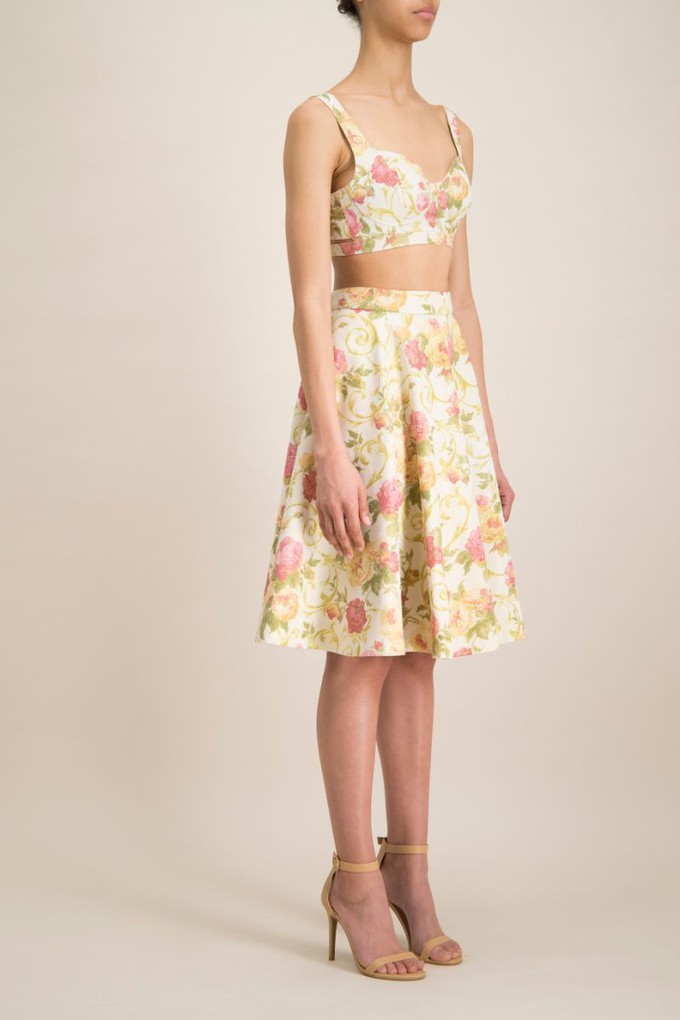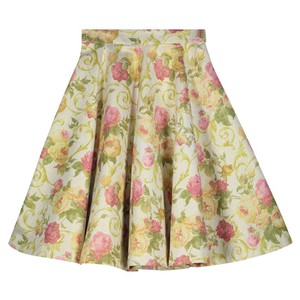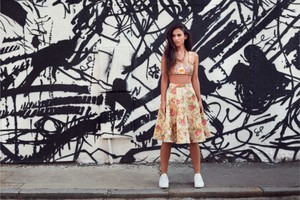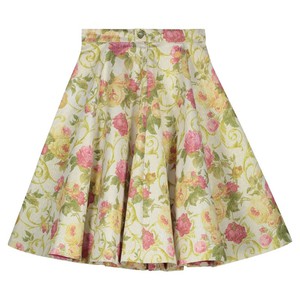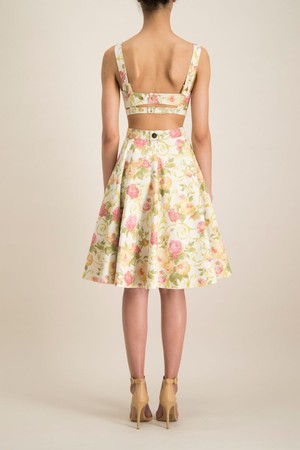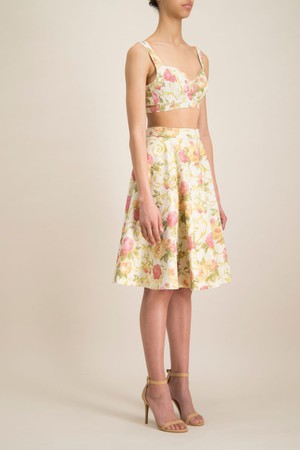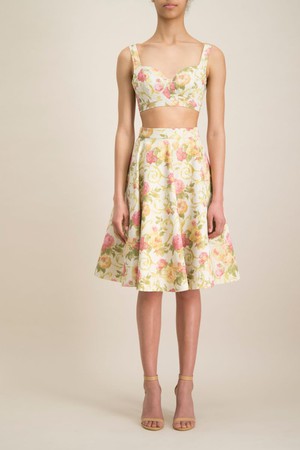 ROMANTIC INDO WESTERN FLOWERBED JACQUARD MIDI SKIRT
£435.00


The voluminous jacquard skirt features an intricate floral design. Handmade from the finest jacquard fabric and features an invisible fastening at the back creating a flawless flow of the artistic flowerbed design around the silhouette.
Source: MONIQUE SINGH
Composition: 43% polyester, 41% cotton, 16% acrylic
Care: Dry clean only
The production of Monique Singh's Romantic Indo Western Flowerbed Midi Skirt is done by hand and organised to safeguard ethical and fair trade practices.
Style Tip: Complete the signature Indo Western look by combining Monique Singh's Romantic Indo Western Flowerbed Midi Skirt with its matching jacquard top.
Monique Singh is a luxury clothing brand that makes handmade clothing in a studio in Amsterdam where various artisans are proud to work on the collections. Monique visits these workshops every week. The materials come mainly from Italy, but some fabrics also come from India. For example, the brand uses organic cotton, but also polyester: a fabric that is not immediately sustainable. However, each fabric has been carefully selected by Monique: she looks at what is most suitable for a beautiful piece of clothing of high quality.
Practical information:
Shipping rate: Free in Europe!
Delivery time: 1-5 business days.
Address: No physical store.