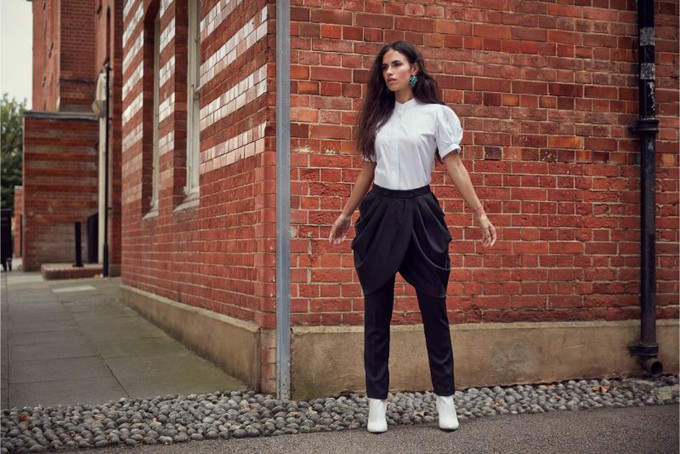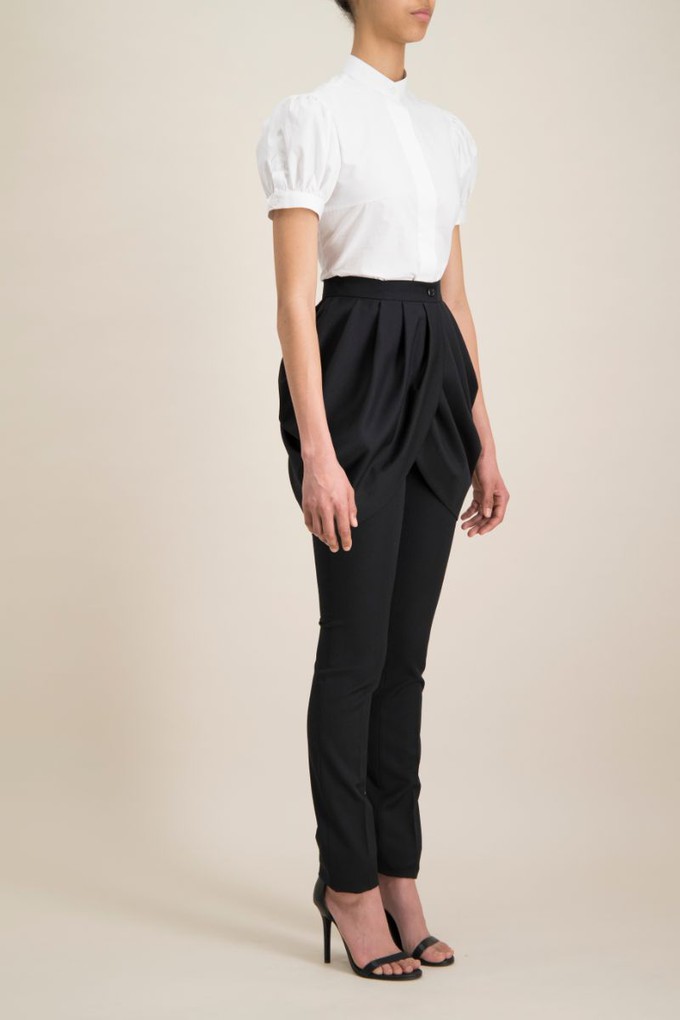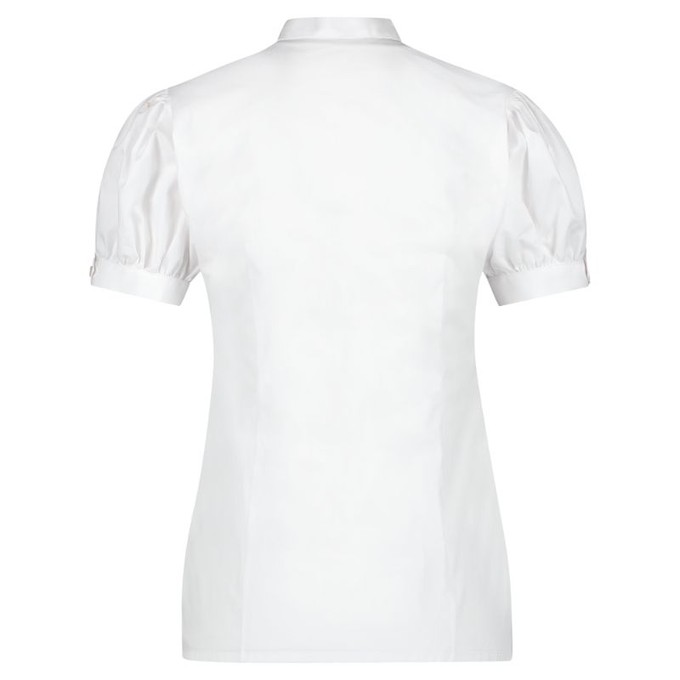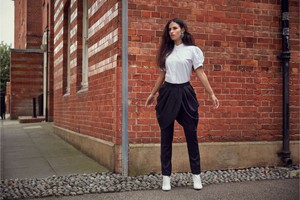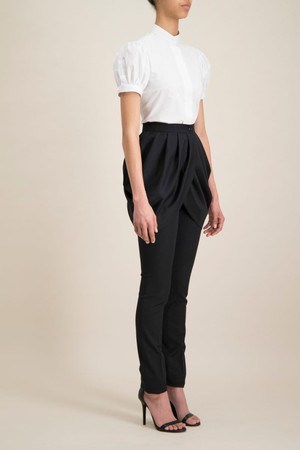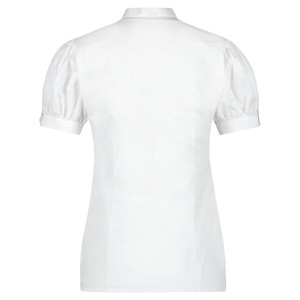 WHITE COTTON POPLIN SHIRT
£265.00


Monique Singh's white cotton poplin shirt offers an unique yet minimalistic fusion of modern Western design elements and Indian heritage. It features short voluminous sleeves, an intricate Indian oriental collar, and delicately concealed buttons.
Source: MONIQUE SINGH
Composition: 100% organic cotton
Care: Wash at max 30 degrees.
This Indo Western white cotton poplin shirt is hand-created by expert craftsmen in the Netherlands. Monique Singh ensures all poplin shirts are produced in line with fair trade & sustainability practices.
Style tip: pair it with Monique Singh's Iconic black Gabardine drape skirt & fitted pants. The sumptuous black is perfectly contrasted by the insouciant white of the poplin shirt bringing the full look together.
Monique Singh is a luxury clothing brand that makes handmade clothing in a studio in Amsterdam where various artisans are proud to work on the collections. Monique visits these workshops every week. The materials come mainly from Italy, but some fabrics also come from India. For example, the brand uses organic cotton, but also polyester: a fabric that is not immediately sustainable. However, each fabric has been carefully selected by Monique: she looks at what is most suitable for a beautiful piece of clothing of high quality.
Practical information:
Shipping rate: Free in Europe!
Delivery time: 1-5 business days.
Address: No physical store.