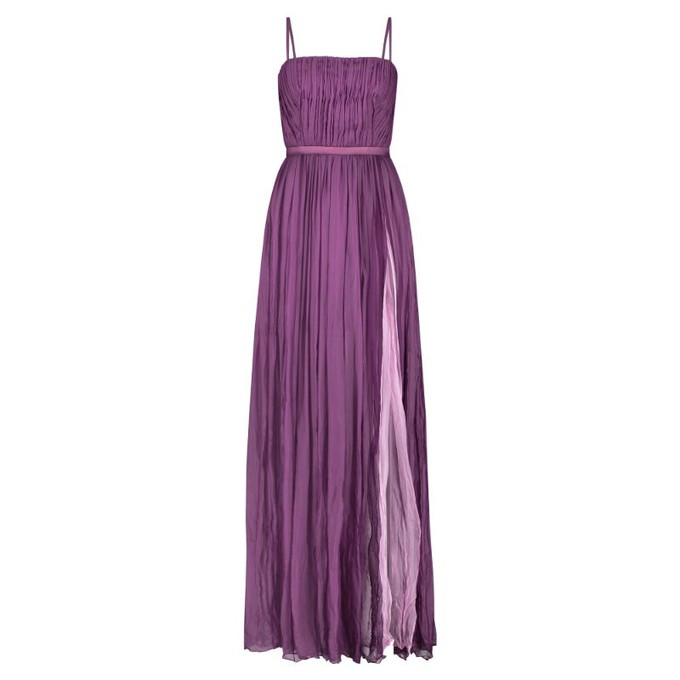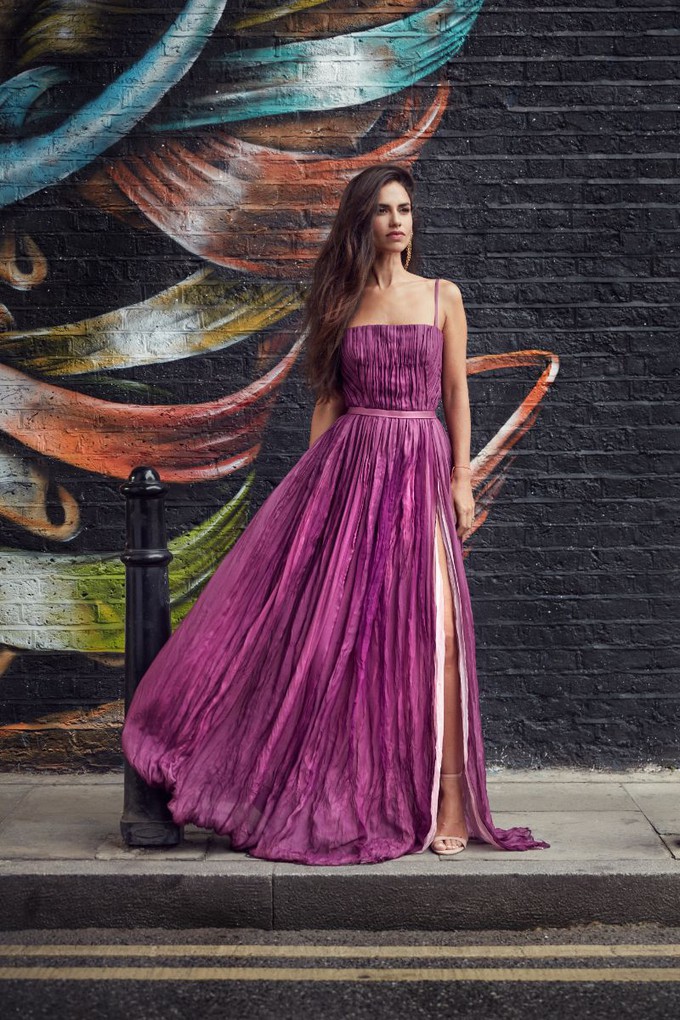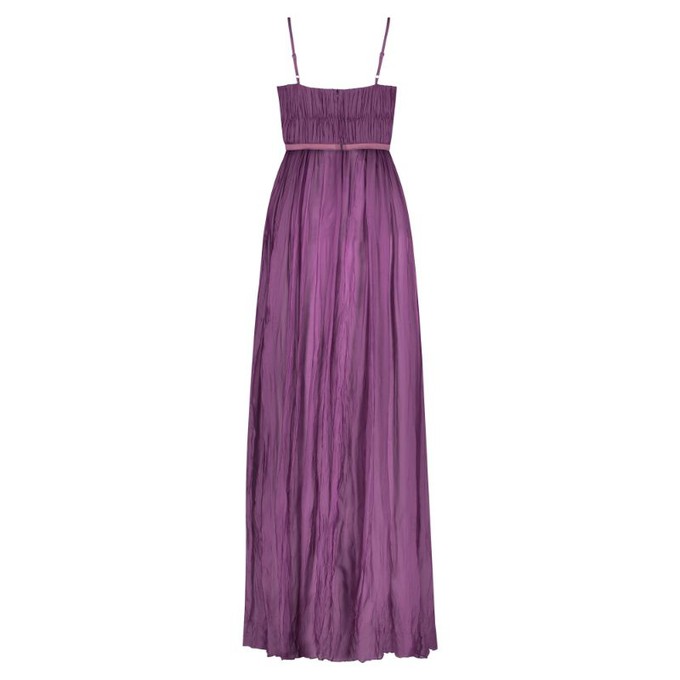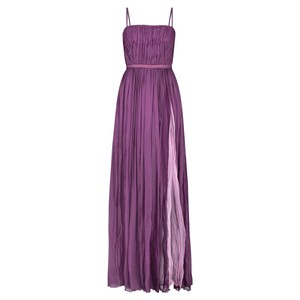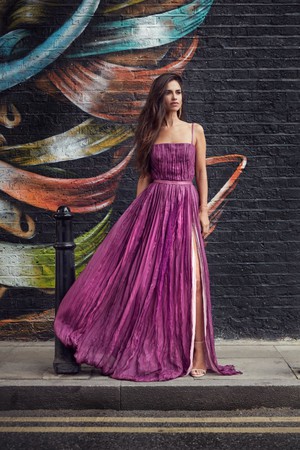 ROMANTIC SILK INDO WESTERN EVENING GOWN
£2300.00


Experience artisanal extravagance and elegance in this exquisite Indo Western evening gown. Handmade from over 14m of pure silk, this romantic masterpiece features boning and a lightly padded internal mesh bodice, hand-tailored draping, accentuated fixed waistband, and a concealed zip fastening at back. The deep purple color symbolizes royalty, empowerment and ambition, yet is elegantly contrasted by slightly revealing a soft pink secondary layer.
Source: MONIQUE SINGH
Composition: 100% silk
Care: Dry clean only
In order to create this Masterpiece, each fold of the Romantic silk Indo Western evening gown is carefully hand engineered by highly skilled artisans, and took in total 24 working hours to be completed.
pls reach out to our Sales team in case of demand at [email protected]
Monique Singh is a luxury clothing brand that makes handmade clothing in a studio in Amsterdam where various artisans are proud to work on the collections. Monique visits these workshops every week. The materials come mainly from Italy, but some fabrics also come from India. For example, the brand uses organic cotton, but also polyester: a fabric that is not immediately sustainable. However, each fabric has been carefully selected by Monique: she looks at what is most suitable for a beautiful piece of clothing of high quality.
Practical information:
Shipping rate: Free in Europe!
Delivery time: 1-5 business days.
Address: No physical store.