ONE Essentials ONE EARTH Collection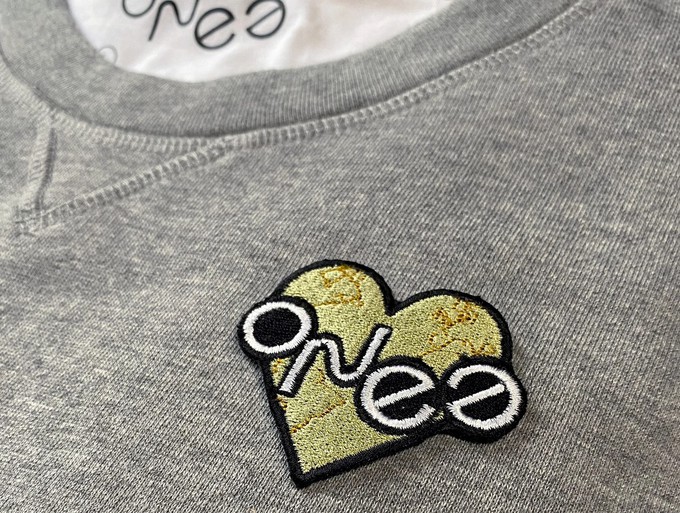 Do you think it will patch on? (catch on) - see what we did there?
At ONE Essentials they are firm believers that less is more and look for ways that they can reduce waste and minimize their impact. Their supply chain is global, they have fibre from China, fabric and manufacturing in Portugal and some raw materials coming from India and Turkey. How could they produce more locally to the UK whilst maintaining their circular design ethos and sustainable sourcing criteria?
Welcome to our ONE EARTH capsule range, created with their partner embroidery supplier just 5.4 miles away from their North East London base - Now that's a low carbon footprint. Throughout modern history from the Hippie protest movement to punks, patches have been used as a signifier of your beliefs and opinion. A way to show a collective voice and stand. Patches are more than a trim or an accessory, it's a way to show what you believe in.
Show your support with the ONE Love and ONE Earth patches applied to their 100% organic cotton sweatshirt or their recycled and organic cotton T-shirts. The patches on their sweatshirts are sewn on when you place your order so they're able to customize, just select the option at checkout.
How do these fit into the circular ethos of ONE Essentials?
Patches are a great way to repair or update an item, allowing temporary non-permanent statement that can be removed, when you've moved on.
We can easily remove the patches and our sweats and t's are still 100% recyclable too!
The embroidery thread we use is a rayon, a cellulose fibre supporting our commitment to use no plastic in our products.
---
Project Cece is a platform that collects ethical clothing from different webshops on one website. Take a look in our shopping section and find the clothing that fits your style, budget and values!