Best Ethical Blouses for Creative But Sustainable Outfits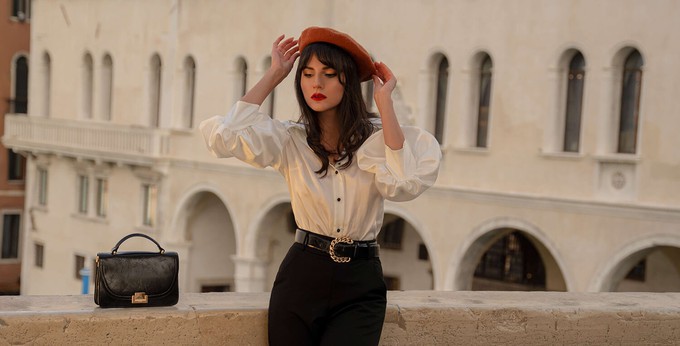 If you're striving for a sustainable wardrobe, a couple of versatile ethical blouses are a must-have!
We thought we'd start by helping you identify the right sustainable blouses for your ethos, but we also couldn't help sharing the ones we've been obsessing over lately.
How to find the best ethical blouses for you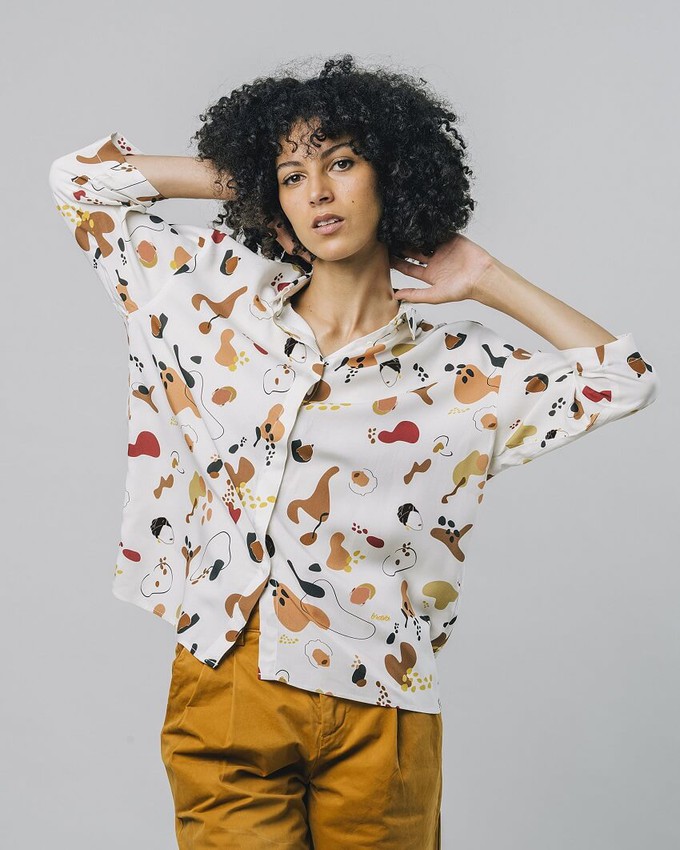 An 'ethical blouse' can mean something different depending on what you value the most when it comes to fair trade and sustainability.
Either way, we have great news: on Project Cece, we've gathered the collections of over 400 fair trade brands. So, when it comes to avoiding fast fashion's sweatshops, you're good to go!
Another sustainable trick is to choose a model that you can easily repurpose with different outfits so that you'll happily keep it for many years.
To get more specific, consider your ethos. In fact, the best ethical blouse for you could be a model that was made with one of the most sustainable fabrics or that doesn't involve animal products and by-products.
In that case, just use our practical filters to narrow down your choice when looking for sustainable blouses.
7 of the best sustainable blouses & ethical blouse brands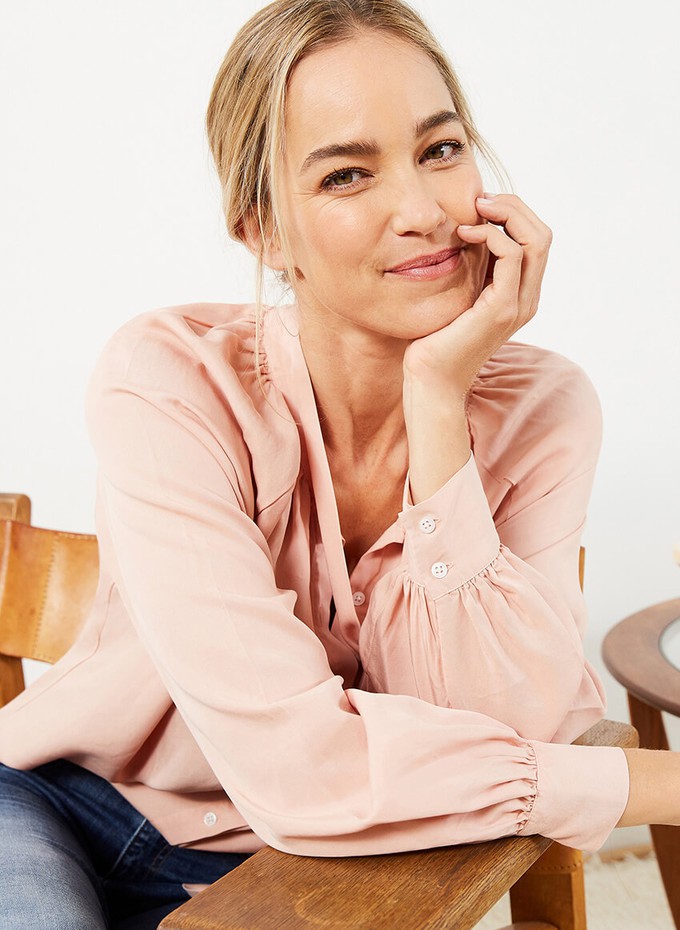 Baukjen is a sustainable brand that relies on the most eco-friendly fabrics and always ensures the best working conditions in their family workshops.
For example, this ethical blouse is made with Tencel, a type of lyocell fabric derived from natural wood pulp and that uses a closed-loop to save water.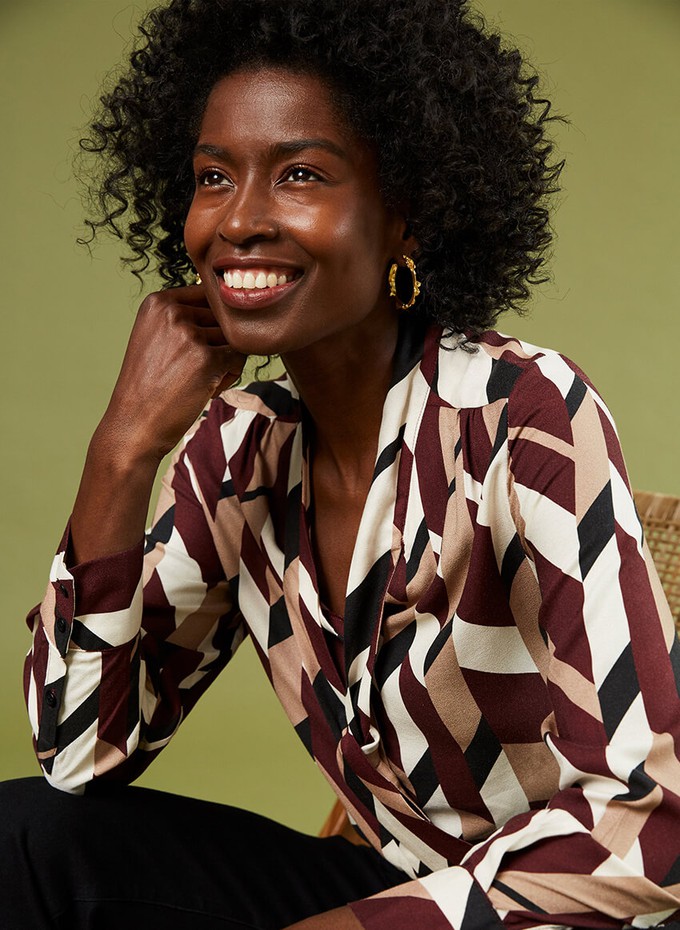 This brand offers a wide range of sustainable blouses, ranging from the most timeless monochrome models to more vibrant and eclectic patterns.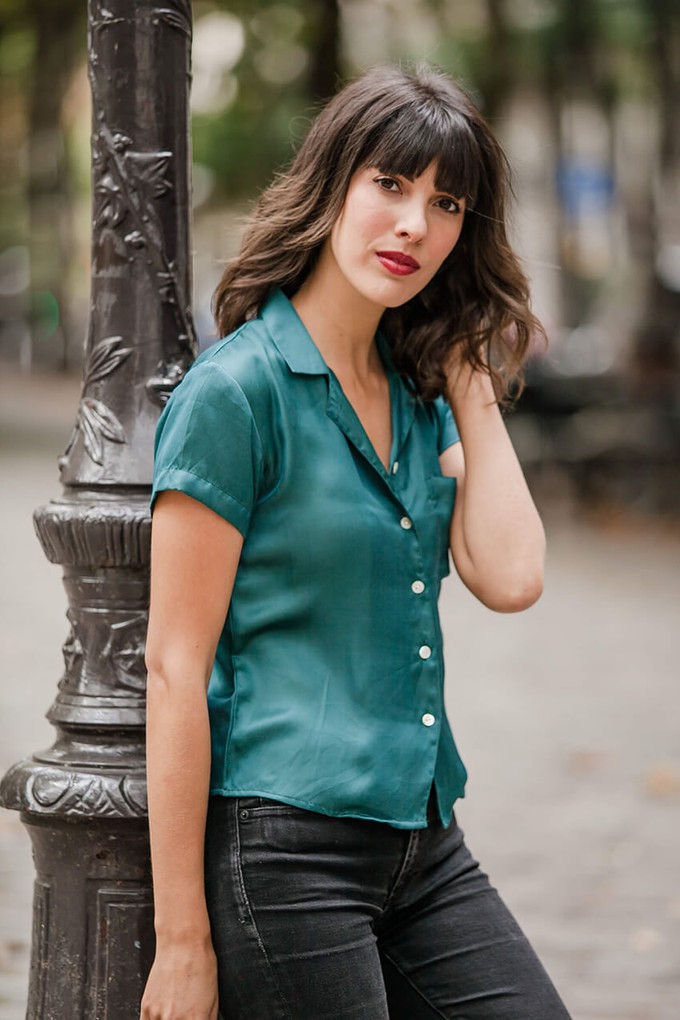 If timeless models are your jam, you won't be disappointed with Bhoomi's selected range.
They're either monochrome or featuring simple but classy patterns, making it a breeze to match them with different pairs of trousers, skirts, or dungarees.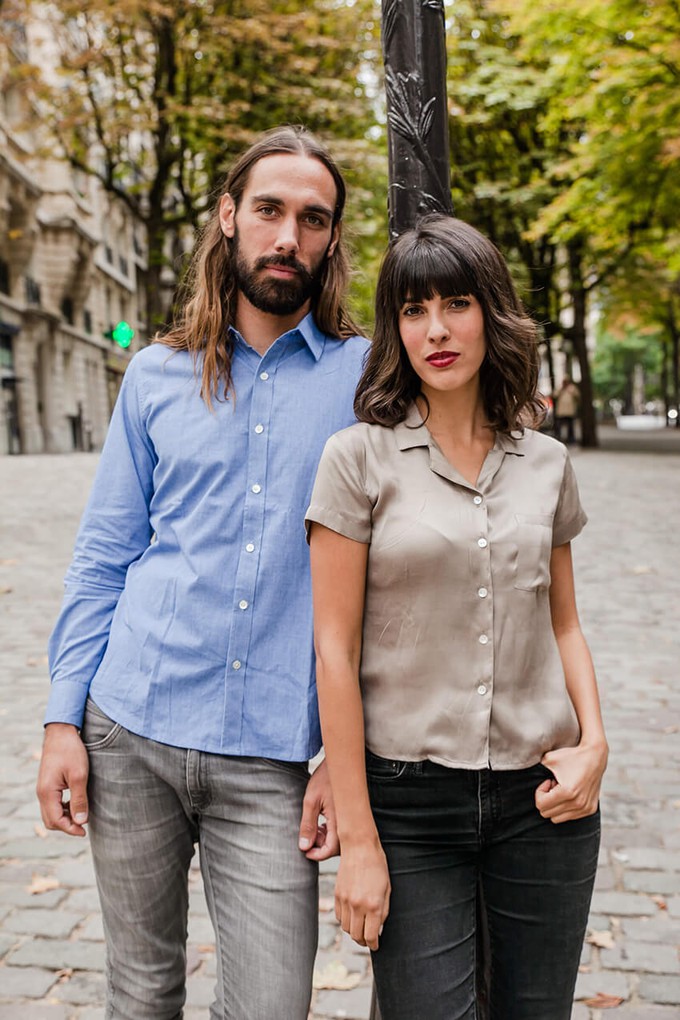 Plus, from organic cotton to linen and modal fabrics, they only rely on GOTS-certified materials. Well done, Bhoomi!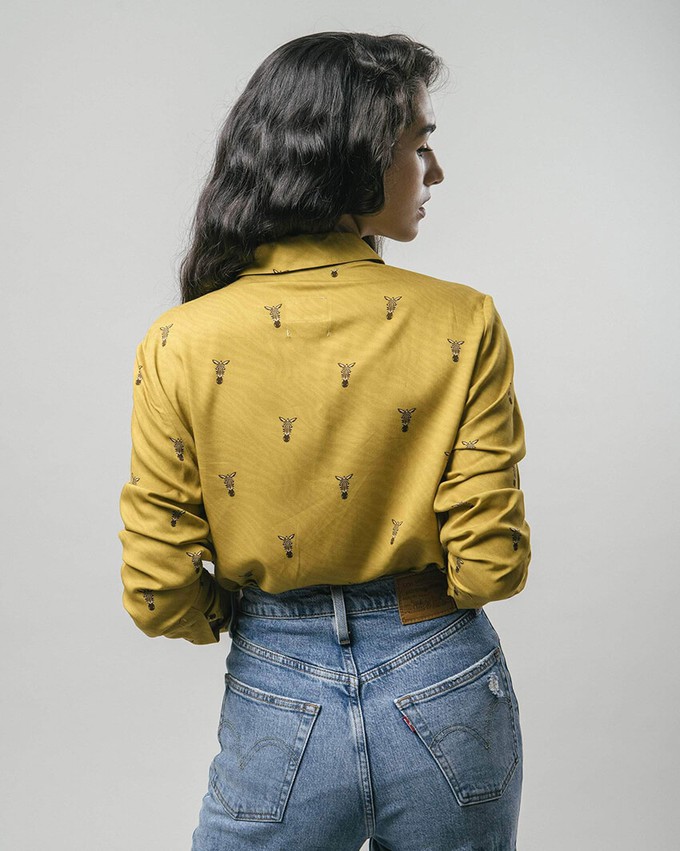 This fairtrade brand chooses eco-friendly materials such as organic linen and GOTS-certified cotton or recycled polyester to help reduce waste.
With adorable patterns and a few monochrome gems, their ethical blouse collection is full of quirky models that can easily become the most memorable part of your outfit.
Do you want your new ethical blouses to turn heads and heels?
Then get creative with the colourful patterns and prints from the Elements of Freedom collection.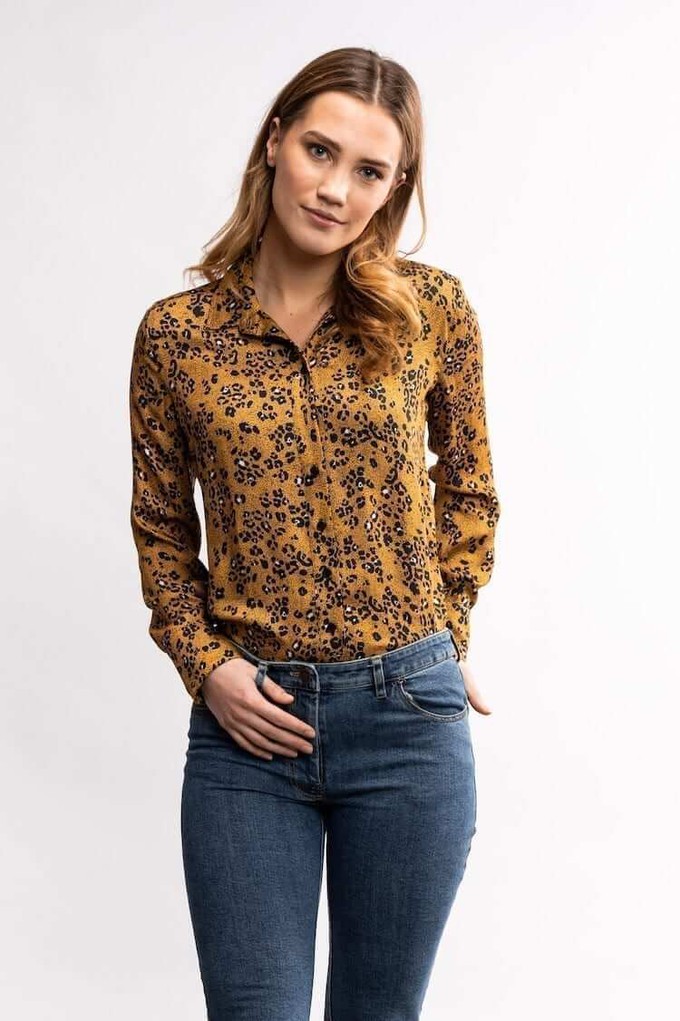 They're mostly made out of sustainable viscose fabrics and GOTS-certified cotton, so they're both stylish and kind to the planet.
Shop Elements of Freedom blouses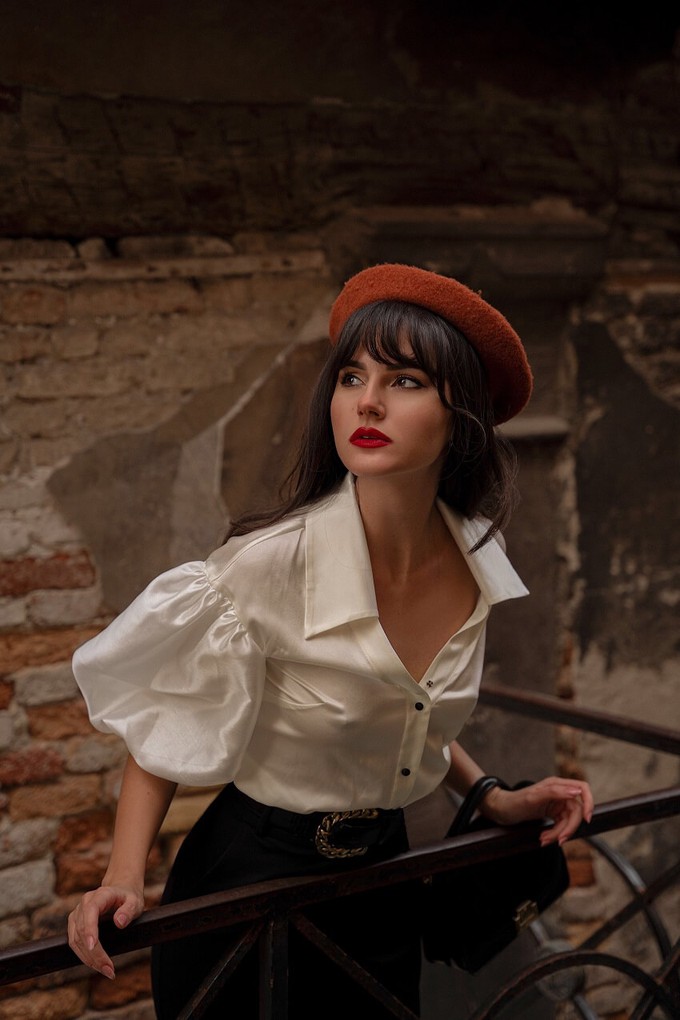 Another way of making the best ethical blouses is to use existing materials to reduce waste and cut down on carbon emissions.
That's exactly this brand's speciality!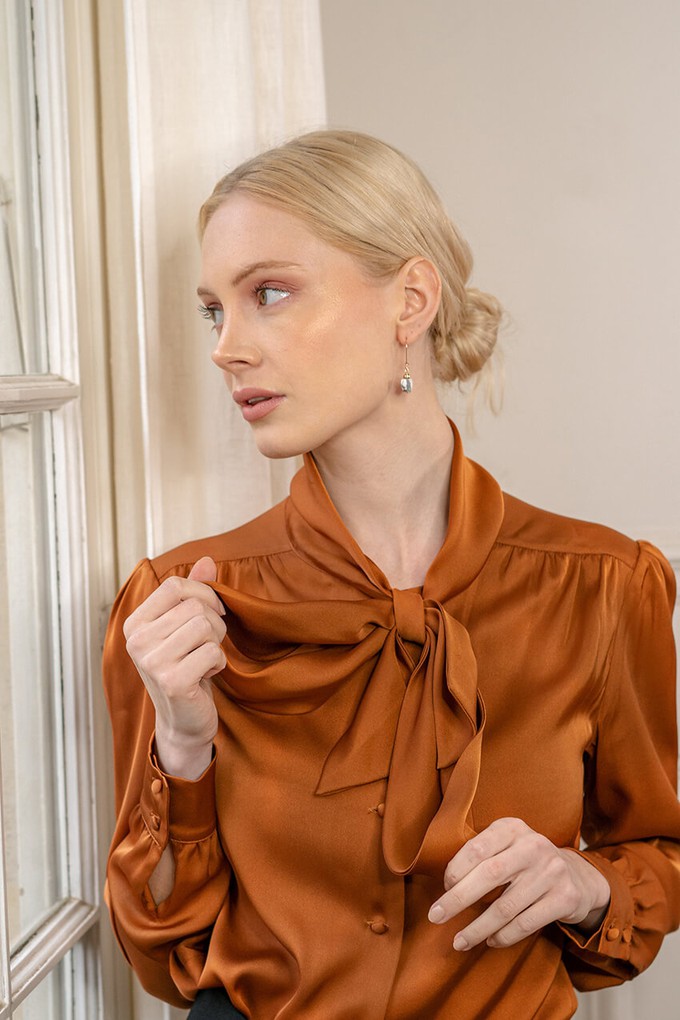 Making the most of a wide range of deadstock and upcycled fabrics, they create the dreamiest garments, including a romantic range of ethical blouses.
Each item is literally one of a kind!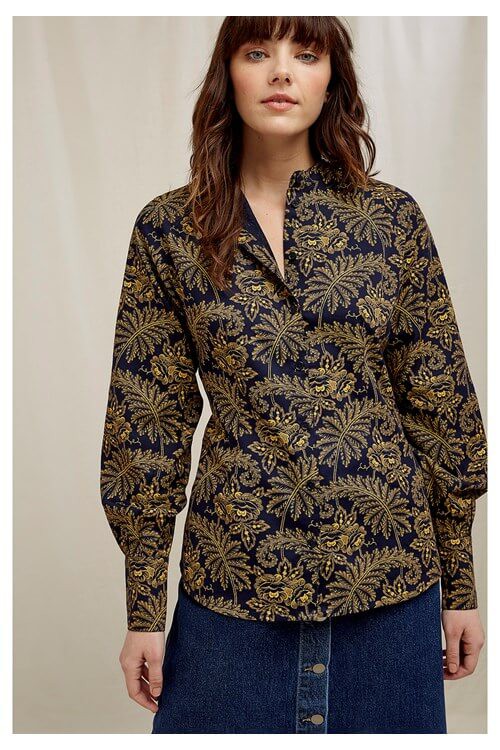 This fairtrade pioneer never disappoints!
People Tree's wide range includes an inspiring selection of ethical blouses made of sustainable fabrics such as organic cotton and Tencel.
While they're often less minimalist than most slow fashion blouses, their vivid colours and creative patterns can help you reinforce your signature fashion style and make a statement every time you leave the house.
---
Falling in love with the best ethical fashion brands in the UK will allow you to avoid current import duties and reduce the carbon footprint of your clothes.
Did you know that an average pair requires 7,000 litres of water? Here are the best ethical jeans brands for a more sustainable but super stylish denim model.
Project Cece is a platform that collects ethical clothing from different webshops on one website. Take a look in our shopping section and find the clothing that fits your style, budget and values!