Shopping online after Brexit: How to avoid unexpected fees.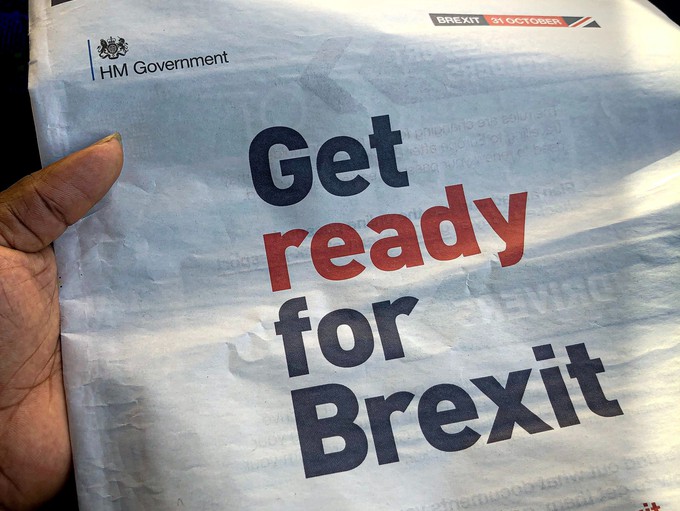 We hoped they would have worked it out with the negotiations. Even if the United Kingdom were to leave the EU, not much was supposed to change for us. Unfortunately, 2021 will started with another major setback for many brands and stores, because unfortunately, Brexit means that it is not as easy to trade with the European mainland as before.
This mainly has consequences for the unsuspecting shopper. Because if you don't pay attention and happily go shopping at your favourite online webshop in the EU, you could be in for a nasty surprise when you receive your package. Import tax and import duties can both be high and you don't know in advance how much it will be! In this blog, we explain what you can expect and what you should pay attention to when you are shopping on the Project Cece website.
Import duties and VAT
The trading arrangement within the EU works quite simple. If you buy something in a foreign webshop, the price will always include the VAT of that country, and you don't have to pay tax on it in your own country. Which is great because otherwise, you would have to pay the taxes double. Within the EU you also don't have to worry about other import duties, since the packages won't have to go through customs.
Unfortunately, this does not apply to many countries outside the EU and now also no longer applies to the United Kingdom. This means that it becomes slightly more pricy to shop outside the UK.
So it might be that after shopping in your favourite French webshop, you'll get your package with an extra bill. You'll have to pay British VAT and sometimes import duties as well!
Some webshops in the EU try to solve this by making use of the agreement between the UK and the EU, that webshops are allowed not to charge VAT for customers from the UK. But they need to do a lot of paperwork for this and change their website in such a way that Brits don't have to pay VAT... Unfortunately, many webshops have not managed this and have chosen to either not ship to the UK anymore (hopefully temporarily) or to place a warning on their website so that you know beforehand that you can expect extra fees upon arrival of your package.
How do you avoid import fees and VAT?
The simple solution is of course: Only buy from stores that ship from the UK!
At Project Cece we have the Store Location filter that allows you to select the country you would like to shop from, and we will soon be adding a warning on the product page of every product that is shipped from outside the UK and we will add more information about the import fees to the store information.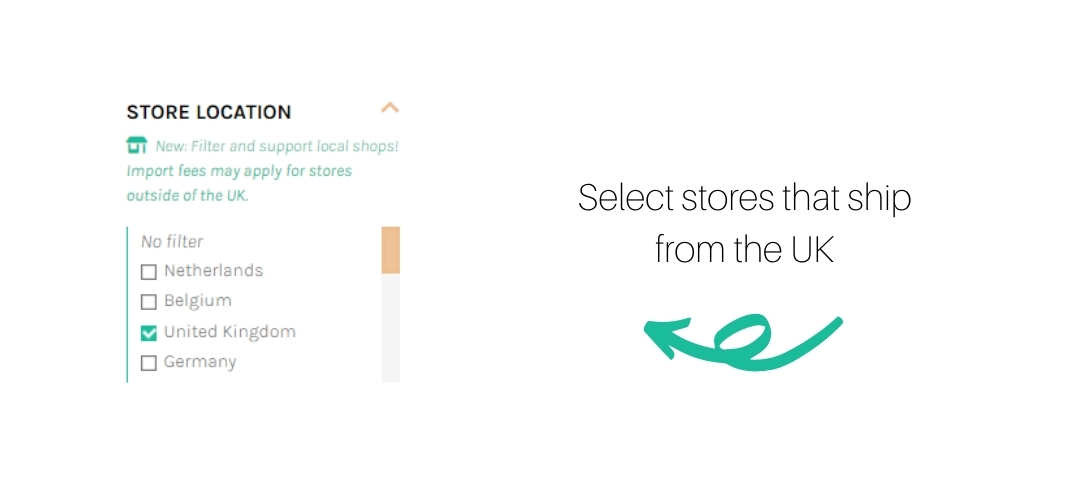 Will we never be able to shop at EU stores again?
Of course, we will! Unfortunately, we are now in a period when stores have to look for solutions. Some have decided not to supply the UK at all until they have found a solution. In addition, our politicians working hard to make new trading deals.
Until the brands, stores, and politicians have found fitting solutions it might be difficult to shop in the EU. However, we do hope that you can keep supporting your favourite European brands. They already had a tough year because of the corona crisis and they don't want to lose your support. So if it is not possible to show your support by buying something, then maybe show your support through social media. They will be very grateful!
---
From child labour to toxic dyes, there's a high hidden cost behind cheap labels. Check out the problems with fast fashion and discover a sustainable solution.
Natural and biodegradable, it obviously involves livestock, so let's figure out together whether or not we can consider wool and organic wool sustainable.
From an ethical lifestyle to the opportunity to ditch trends and create your signature style, here are 7 reasons to choose sustainable fashion over and over again.
Project Cece is a platform that collects ethical clothing from different webshops on one website. Take a look in our shopping section and find the clothing that fits your style, budget and values!