DIY Face Mask in the Fight Against Corona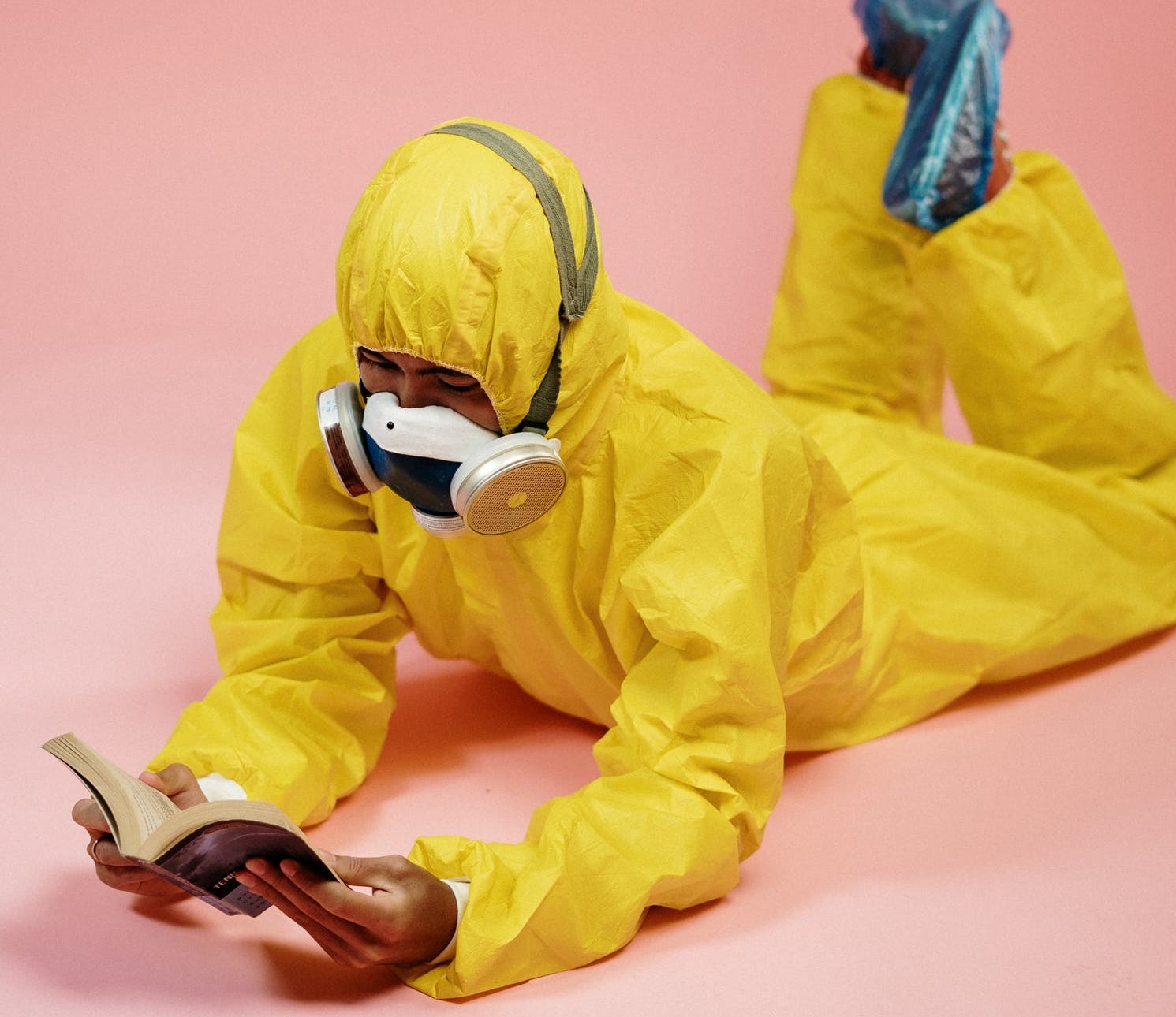 With the Corona crisis in full swing, we all must do our best to protect ourselves and others as much as possible. Which makes it a very good idea to put on a face mask when you go outside. However, you should definitely not buy surgical masks! There is a shortage of these and they should only be used by professionals who really need them.
Because we all want to protect ourselves, but do not want to hoard face masks, a homemade face mask is a very second best. In addition, they are also fun to make and making them will keep you busy while you have to stay inside.
How well does a homemade face mask work against COVID-19?
A DIY face mask is of course never as good as a surgical (hospital) face mask and should therefore never be used as a replacement. This mask does not ensure that you are allowed to walk the street with symptoms of COVID-19, or that you are completely protected against others.
With a virus such as COVID-19 a homemade face mask has about 50% of the effectiveness of a hospital mask. That is certainly better than nothing and a very good option for when you have to go outside for groceries. The mask is more effective against you spreading the virus than protecting you from it. Since you can also carry the virus when you don't have symptoms, wearing a face mask can help to stop spreading. If you have symptoms you should stay inside.

If you decide to make a face mask, please wash it after using it with soap on a hot temperature (at least 60 degrees Celsius is recommended).
Which material is best to use for a DIY face mask?
Fortunately, this has been researched! The best materials you can use (of the things you have around the house) are an old T-shirt or pillowcase. This comes from a study by Cambridge University, where they saw that a T-shirt stops 51% (100% cotton shirt) to 70% (cotton mix) of the virus.
A tea towel did even better and stopped 73%, which is quite good if you compare it with 89%  that a real surgical mask stops. Unfortunately, it is not really easy to breathe through, which is why the Cambridge recommended making a mask from a T-shirt or pillowcase (stops 57% of viruses).
Double material doesn't seem to make much difference. It is about a 1% difference and makes breathing a bit more difficult. Two tea towels on top of each other seemed really good, but you don't get any air anymore, so that doesn't really make sense.
A step-by-step plan for making a face mask:
We used the sewing pattern that Rianne de Witte made to make a mask. She is a sustainable fashion designer who makes beautiful items. The pattern can be downloaded here in PDF.
Needed:
Old T-shirt or pillowcase
Scissors
Needle and thread (or sewing machine if you have it)
Elastic (or a ribbon or string if you really don't have it, but elastic is recommended)
Pencil, chalk or pen
Pins
The sewing patern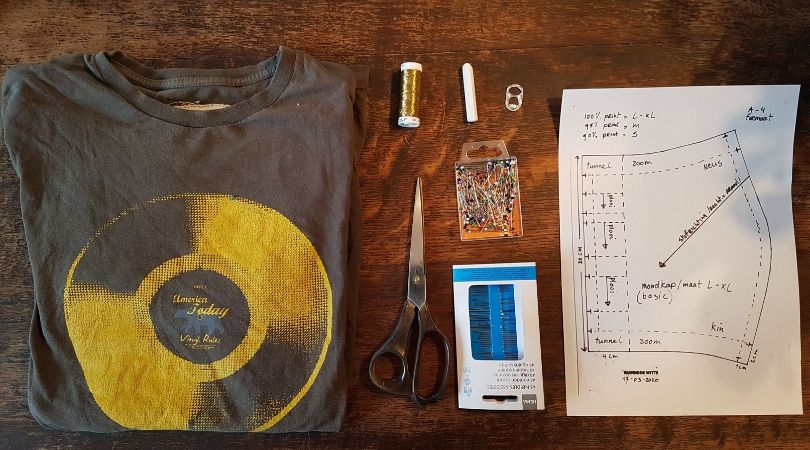 1.     Choose the right pattern and draw it on the fabric
You can print the pattern that Rianne made for a size L, for a size M set your printer at 95% and at 90% for a size S. Cut out the pattern for convenience. Take the material you want to use and fold it in half. Draw the pattern on the fabric.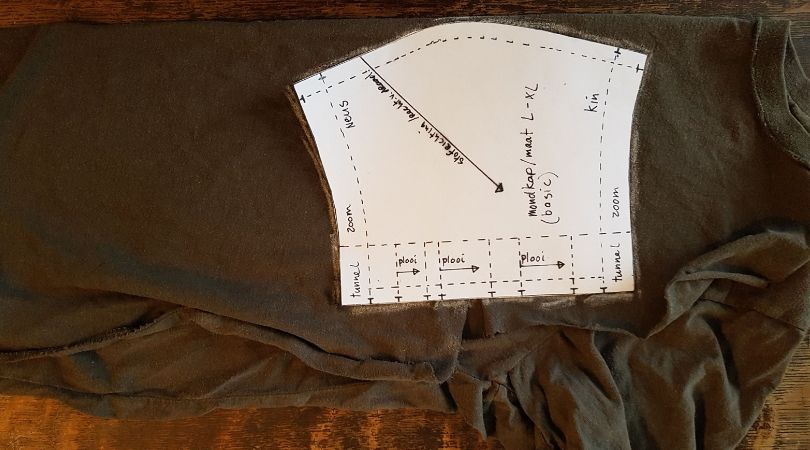 2.     Pin it and cut it
Cut the lines you drew on the (double) fabric. If you find it difficult to cut the double fabric, pin the pieces of fabric together.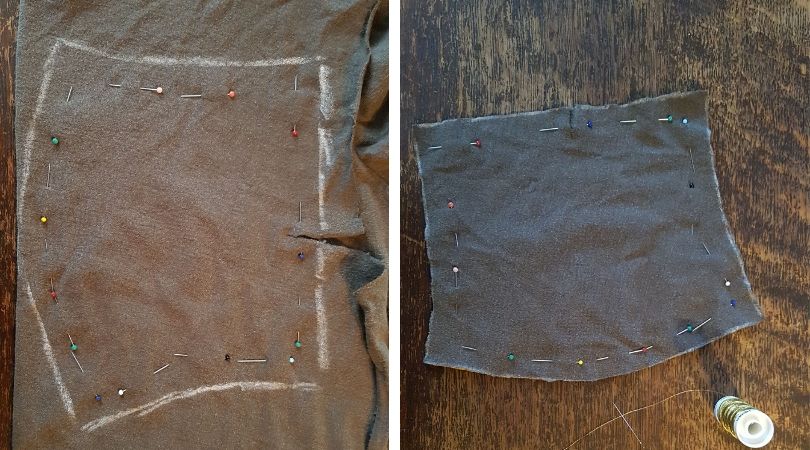 3.     Sewing the front
Sew the convex side together with a fine stitch, as shown on the dotted line. Stay about 1 cm from the margin. This is also nice to pin in advance.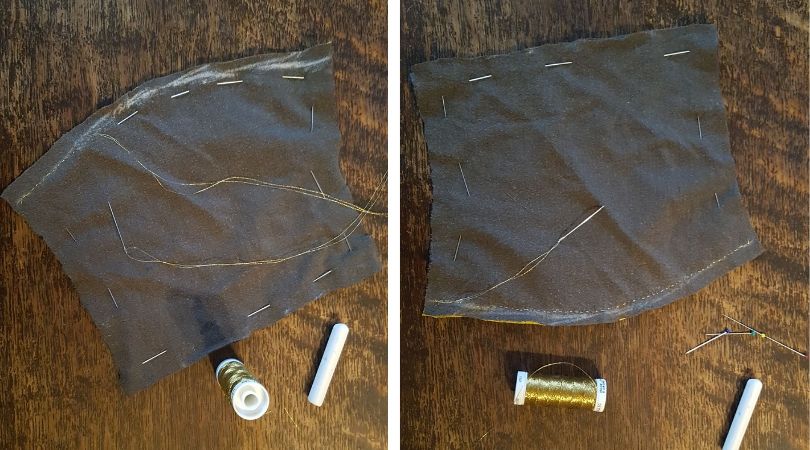 4.     Make the top and bottom seams
The fabrics are now sewn together and you can unfold them. You can then immediately fold the seams as shown on the pattern and in the photo below. You can use a somewhat simpler stitch for this.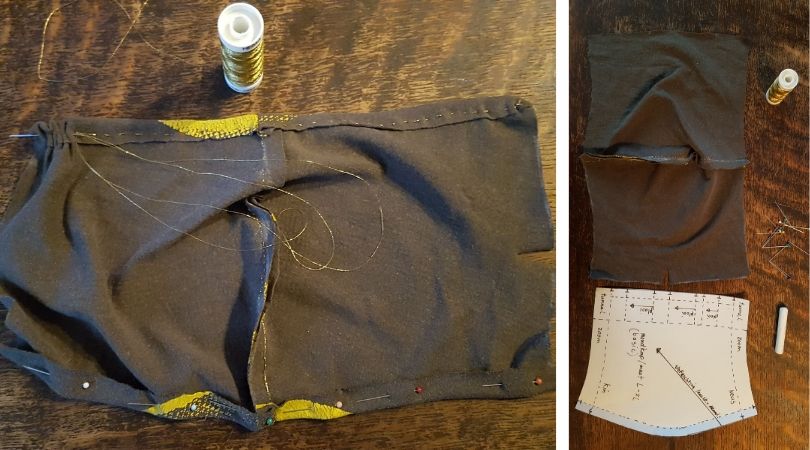 5.     Make a tunnel for the elastic on both sides
This is the part where we will attach the elastic. We fold the fabric in half at the ends over the dotted line indicated as tunnel in the pattern. This has to be sewn leaving space for the elastic to go through. Now you still have to get your elastic through the tunnel.
6.     Elastic through the tunnel
If you can easily get your elastic through the tunnel, that is of course beautiful. Otherwise, we recommend attaching a safety pin to your elastic. You can then push it through the tunnel. Don't have a safety pin? We used the tab of a soda can, and that also worked.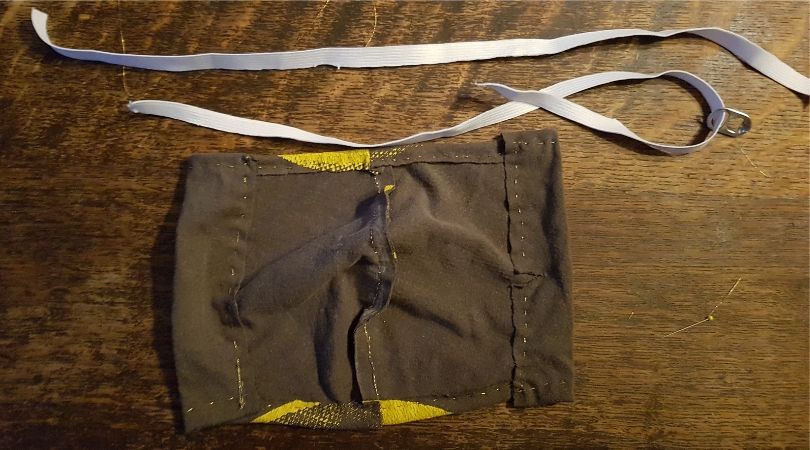 7.     Tightly fasten the elastic around the ears!
You now only need to tie your elastic together at the ends so that the mask can be attached behind your ears. Do it nice and tight so that the face mask closes off as well as possible! The real pro can still make the folds as the pattern says, but that is not necessary.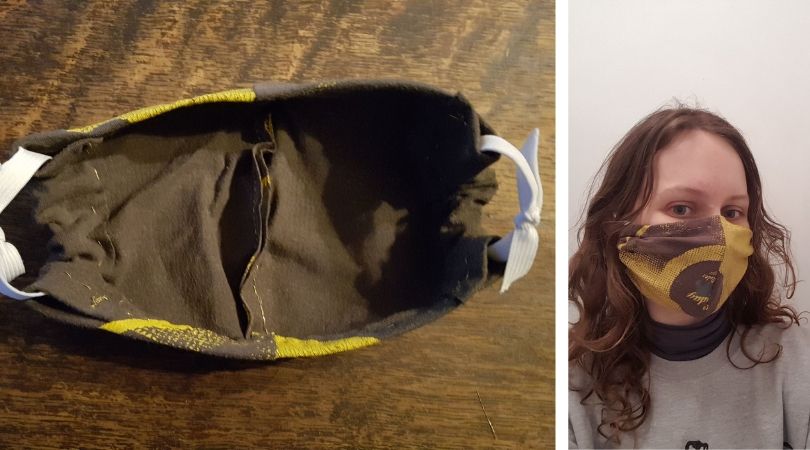 Have fun making a mask! Show us on social media how your face mask turned out by tagging us.
Related articles:
Project Cece is a platform that collects ethical clothing from different webshops on one website. Take a look in our shopping section and find the clothing that fits your style, budget and values!
---
Project Cece is a platform that collects ethical clothing from different webshops on one website. Take a look in our shopping section and find the clothing that fits your style, budget and values!