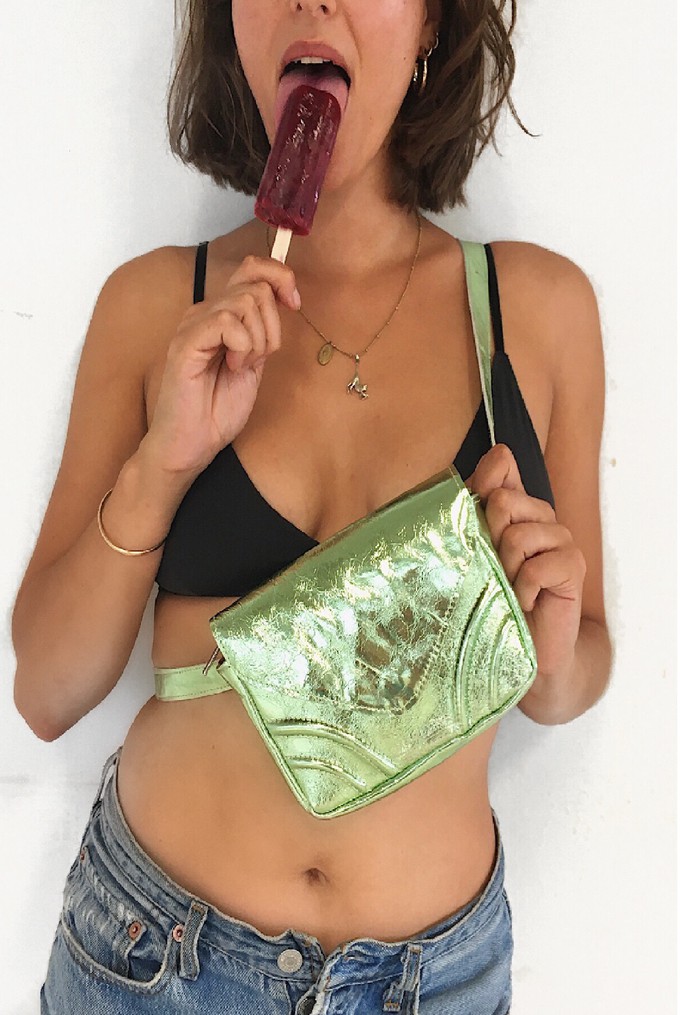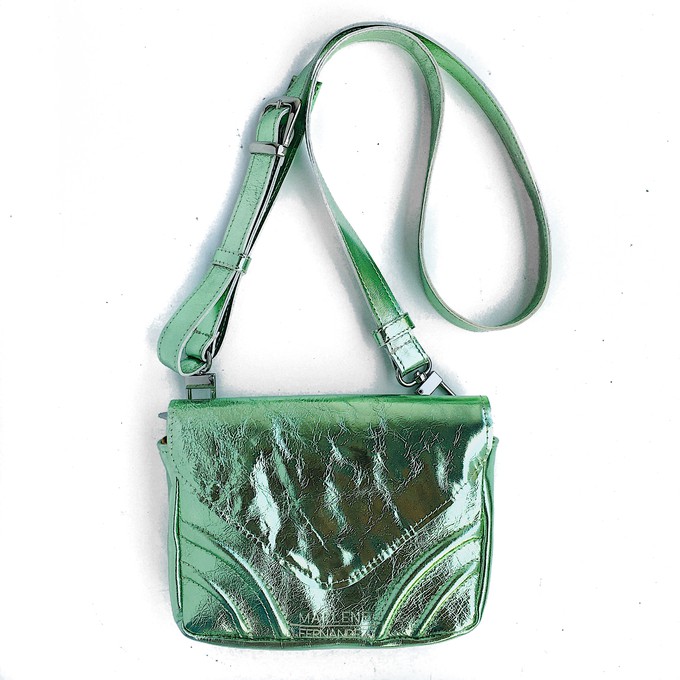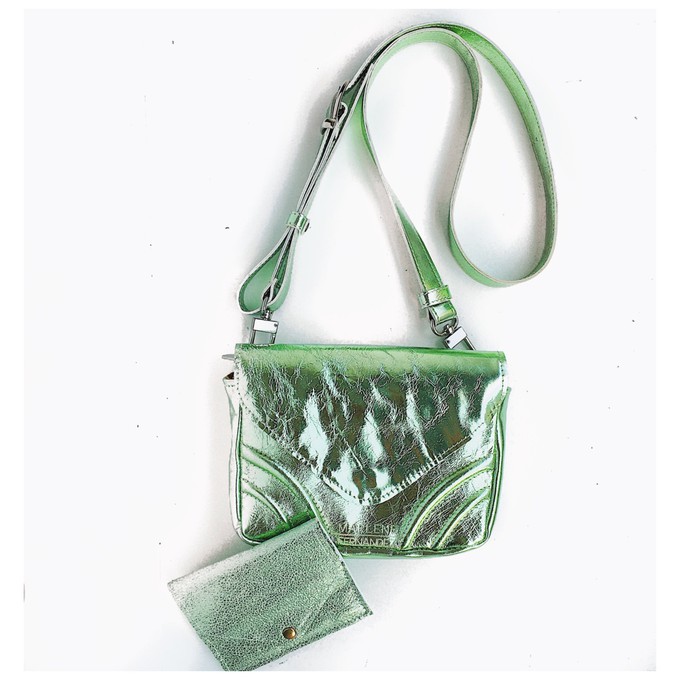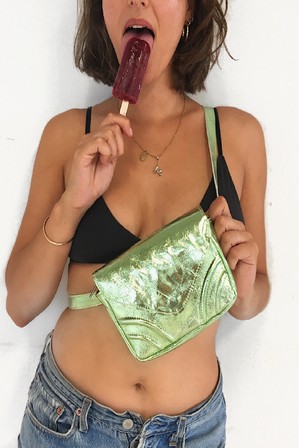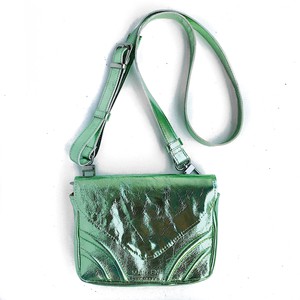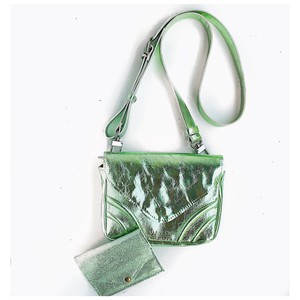 Farahnash bag mint
£112.05*


*This price is converted from another currency.
I designed this fannypack in such a way that it can be worn like a fannypack but also as a crossbody bag. The design is suitable for different occasions.
The Farahnash bag is made of metallic green leather with Yellow Thai silk inside.
The bag can be closed with a zipper and flap and has a zipper pocket at the back of the bag.
*The bag does not include the card holder
Dimensions in (cm) width: 18, height: 14, depth: 4
Source: Marlene Fernandez
No extra information available. Check the store/brands tab for more details!