1 Dress, 8 Outfits: How to Style a Dress in Different Ways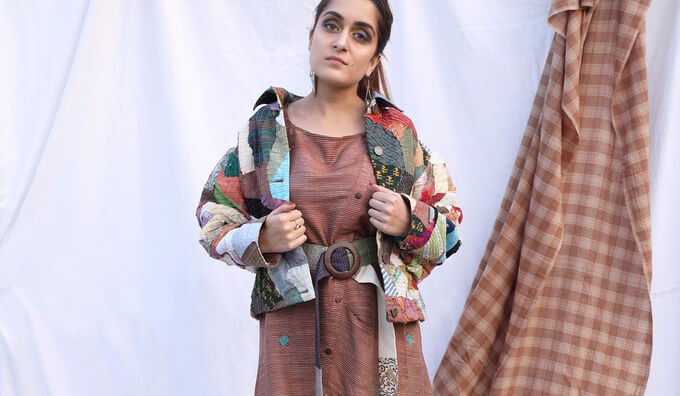 Learning how to style a dress in different ways is one of the most practical tricks when switching to sustainable fashion.
Instead of feeling like you always have to buy new clothes, you get to remix the timeless pieces in your wardrobe to create several unique outfits.
Here are our favourite, simple ideas on how to style a dress.
What are the different ways to style a dress?
1. Wear it with different belts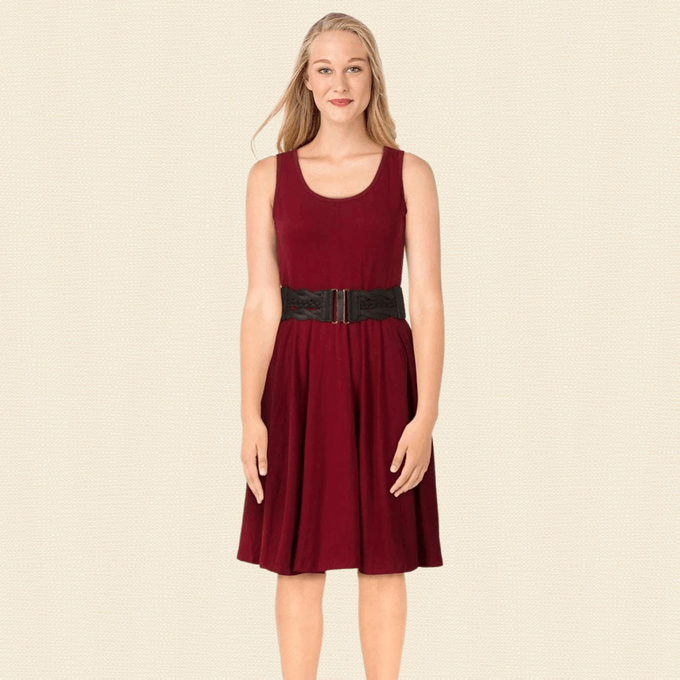 Same dress, different belt… and the result will actually feel like a new dress altogether!
Whether casual or formal, thinner or taller, a belt will allow you to showcase your attention to detail as well as creating a new outfit.
Plus, once you have a few versatile belts, you'll also get to do remix trousers, skirts, and shorts using the same trick.
2. Add a tie-front blouse...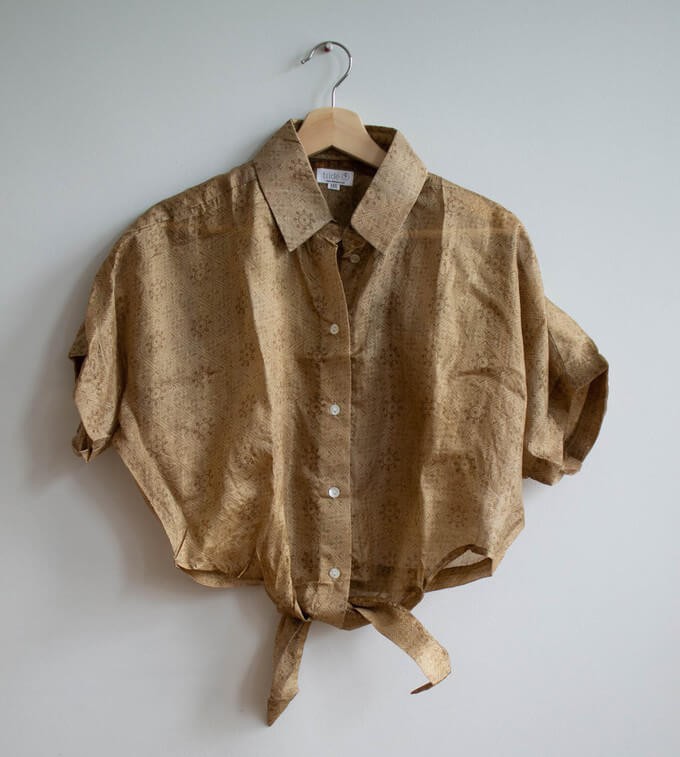 Layers are key when it comes to repurposing outfits or learning how to style your dress in different ways!
We especially recommend creating a new layer with a tie-front blouse: that way, it won't steal the scene from the top and bottom of your dress, but it'll still look as if you're wearing something that was specifically designed that way.
3. Make it cosy with a cardigan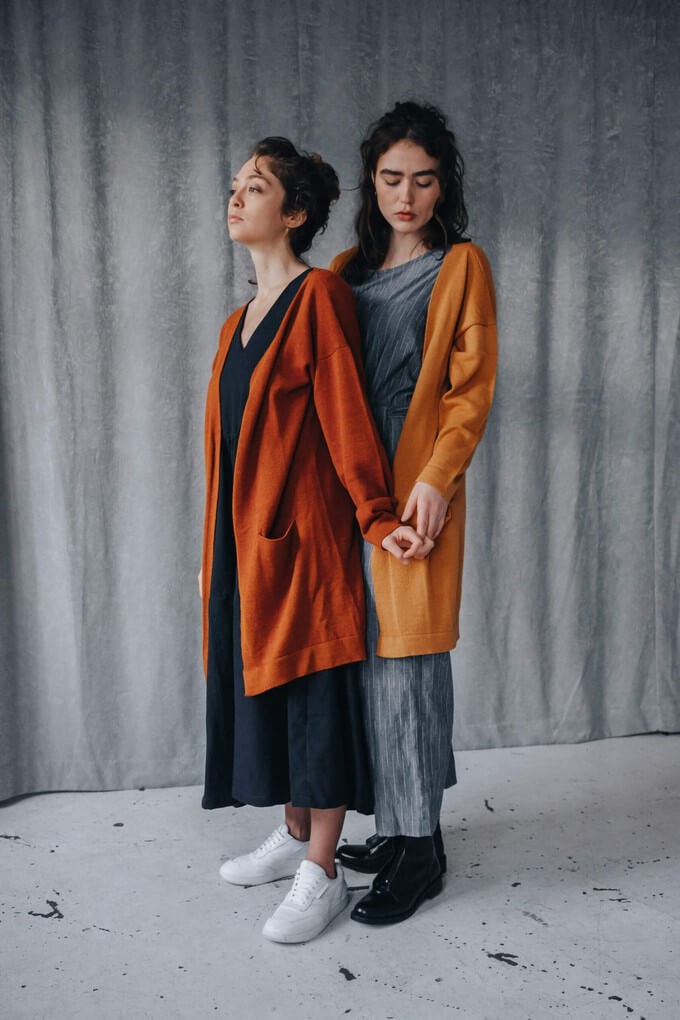 Cardigans and dresses are a match made in heaven… as well as in the 50s!
While shorter monochrome cardigans on swing dresses will undoubtedly result in a charming retro vibe, you can use this trick for more contemporary styles, too.
For example, why not experiment with longer cardigans?
4. Add a sophisticated touch with a blazer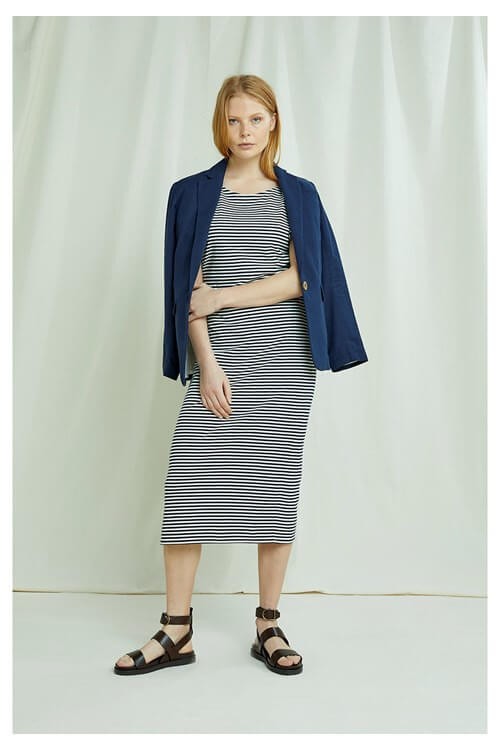 From oversized styles in the 80s to colourful ones in the late 2000s, blazers never fail to come back in style.
However, slow fashion is about breaking free from trends: if you like them, you should totally incorporate them into your signature style without worrying about ephemeral fashion crazes.
Whether you prefer tighter or oversized blazers, you can easily use them to style your dress in different ways, too.
5. Don't forget your jacket!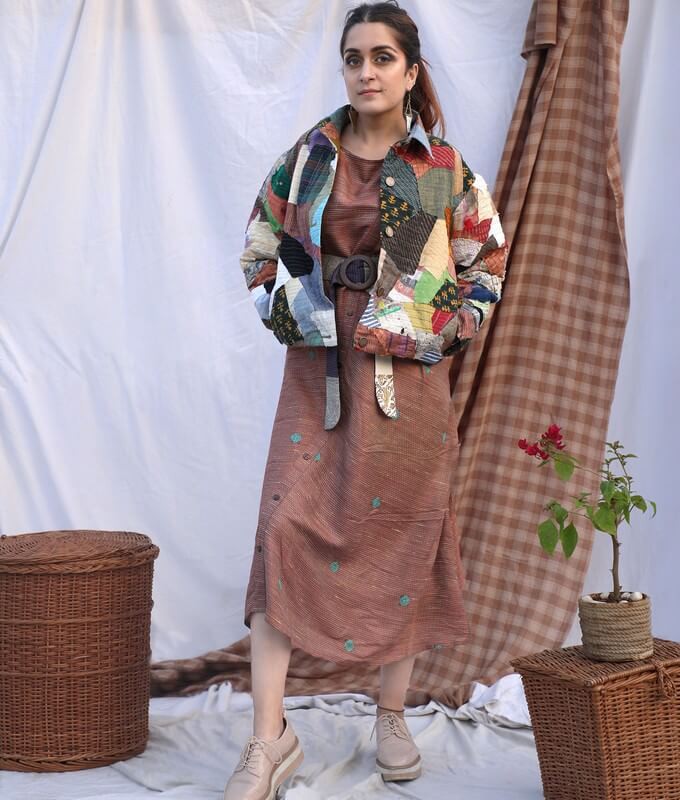 While hiding your dress underneath a long coat would be counterproductive if you're trying to remix it, shorter jackets are a big yes.
They're one of those ideas that never fail to turn heads, regardless of whether you prefer casual denim jackets or more elegant pieces.
6. Make it unique with a poncho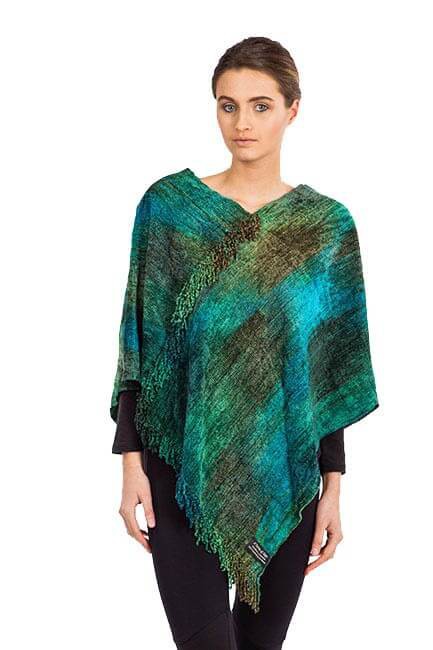 The last tip on how to style a dress in different ways using layers is the most creative one: ponchos.
The final result is similar to long blazers, but, because ponchos are used more rarely, you're even more likely to make a memorable statement.
7. Wear it with different hats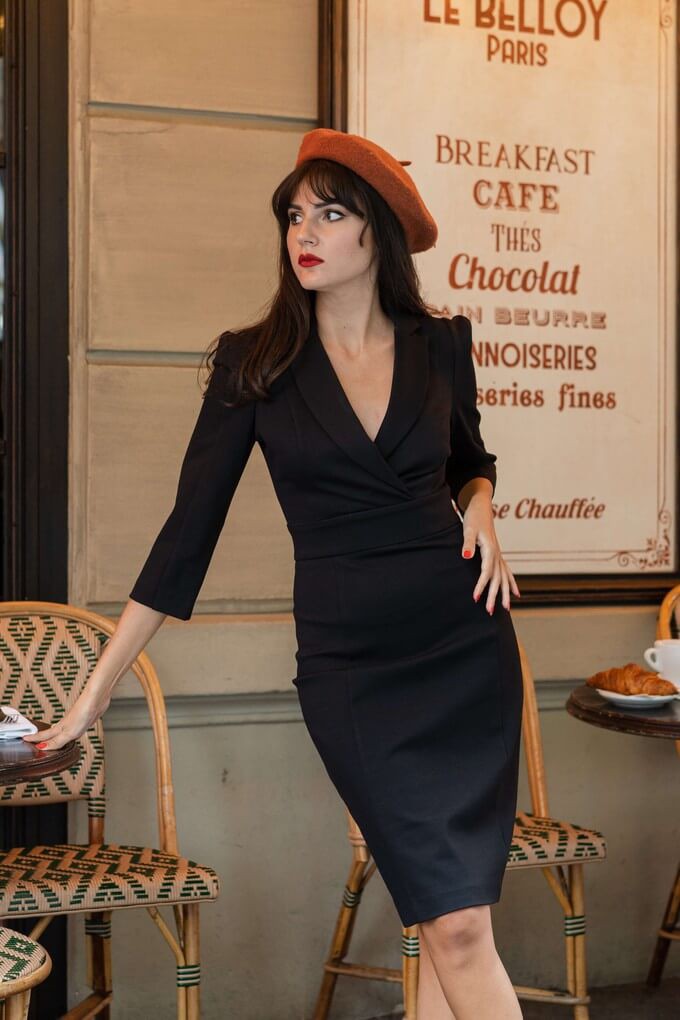 Because some dresses can easily work as both casual and more formal pieces, a hat can make all the difference when you're remixing them for another occasion.
They can help you reinforce one of those two main outcomes or create a consciously balanced mix between the two.
8. Use it to showcase your statement jewellery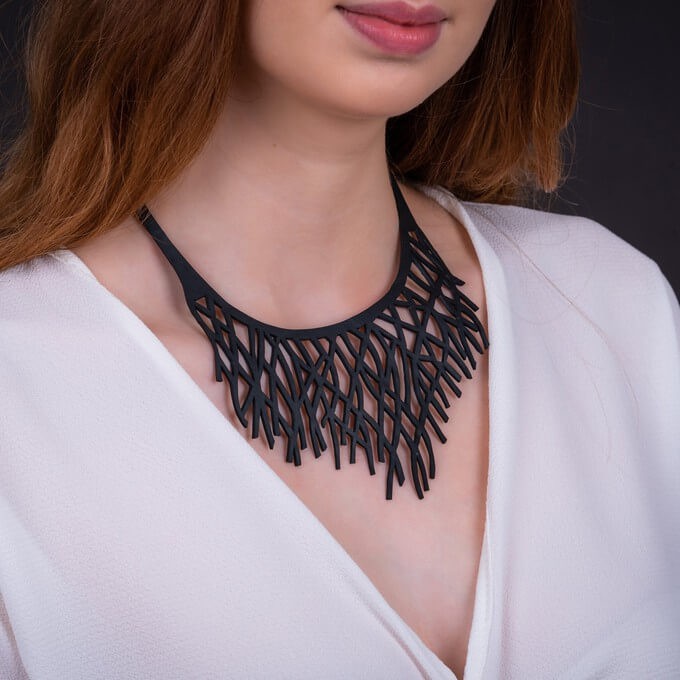 Another tip on how to style a dress in different ways to achieve a more or less casual look is to experiment with your jewellery pieces... and especially necklaces.
The same dress will result in a completely different outfit depending on whether you add an elegant golden piece or a funky upcycled design.
Have you got other ideas on how to style a dress in different ways? Share them in the comments: we'd love to give them a try!
---
Whether with a palette, repeated pattern or something else entirely, here's how to create a signature style for an immediately recognisable fashion statement.
An ethical and cruelty-free wardrobe wouldn't be complete without a stunning dress (or two). Need some inspiration? Here are some of the best vegan dresses for all budgets and styles.
Are you after a sustainable summer dress that you can make the most of for many more warm seasons? Well done, you! We thought we'd share our favourite ones to help you choose.
Project Cece is a platform that collects ethical clothing from different webshops on one website. Take a look in our shopping section and find the clothing that fits your style, budget and values!