Best Ethical Tank Tops & Sleeveless Tops for Sustainable Summers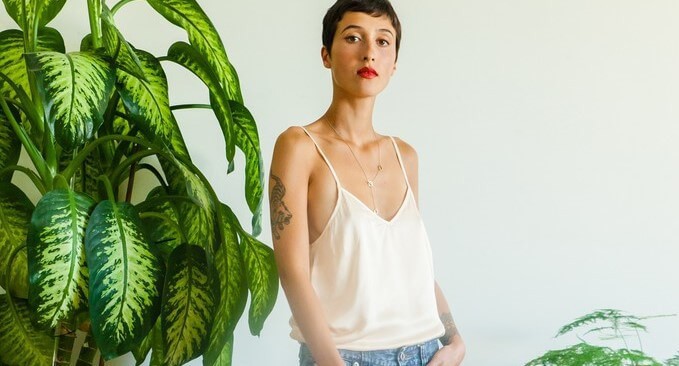 An ethical tank top for summer and your favourite shorts. Or a skirt. An elegant sleeveless top and some long trousers. Or underneath some dungarees. And why not add a blazer?
Let's help you find an ethical sleeveless top that you'll be able to wear for many more summers while creating an endless variety of outfits.
Are sleeveless and tank tops the same?
Sleeveless and tank tops are pretty similar and often used interchangeably, but the latter tend to be more casual. Plus, both their neck and armholes are usually reinforced for extra durability.
If they have super-thin straps, then they can also be called spaghetti tops.
9 best sustainable tank tops & sleeveless tops for summer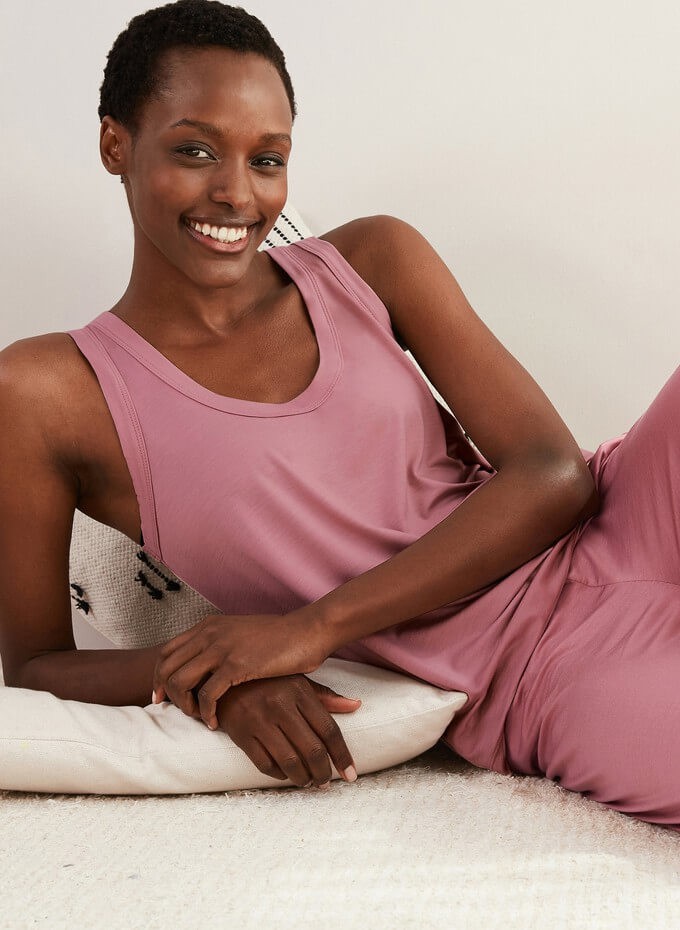 Every ethical tank top in this brand's collection is delightfully versatile: perfect to create all kinds of summer outfits as well as to be worn on its own (well, with shorts or a skirt, at least).
They're also made using some of the most sustainable fabrics and cutting-edge materials like:
Lyocell: a modal fabric made with dissolved wood pulp or cotton linter
Econyl: nylon created using landfill and ocean waste such as plastic bottles
EcoVero: a viscose made with sustainable wood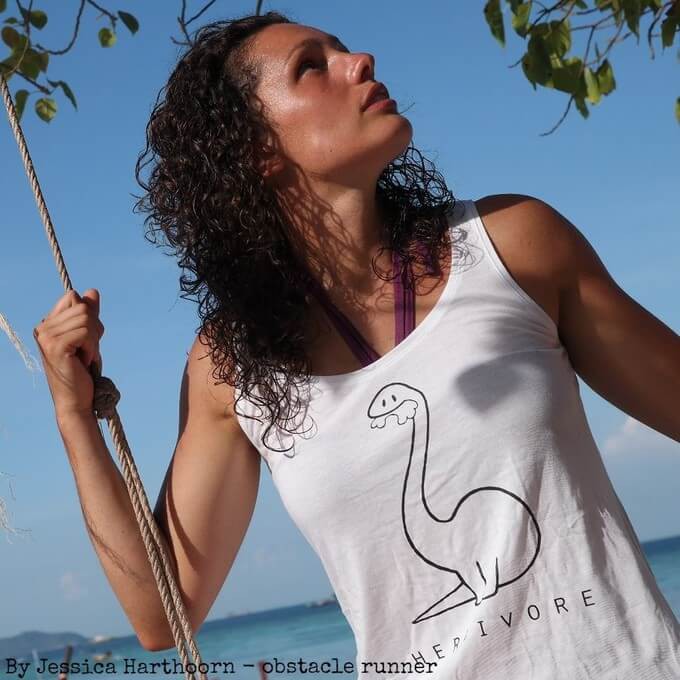 Are you part of the plant-based family? Then you're going to love this brand's ethical tank tops for summer.
Made using sustainable Tencel, they'll allow you to make a statement thanks to their slogans and adorable illustrations.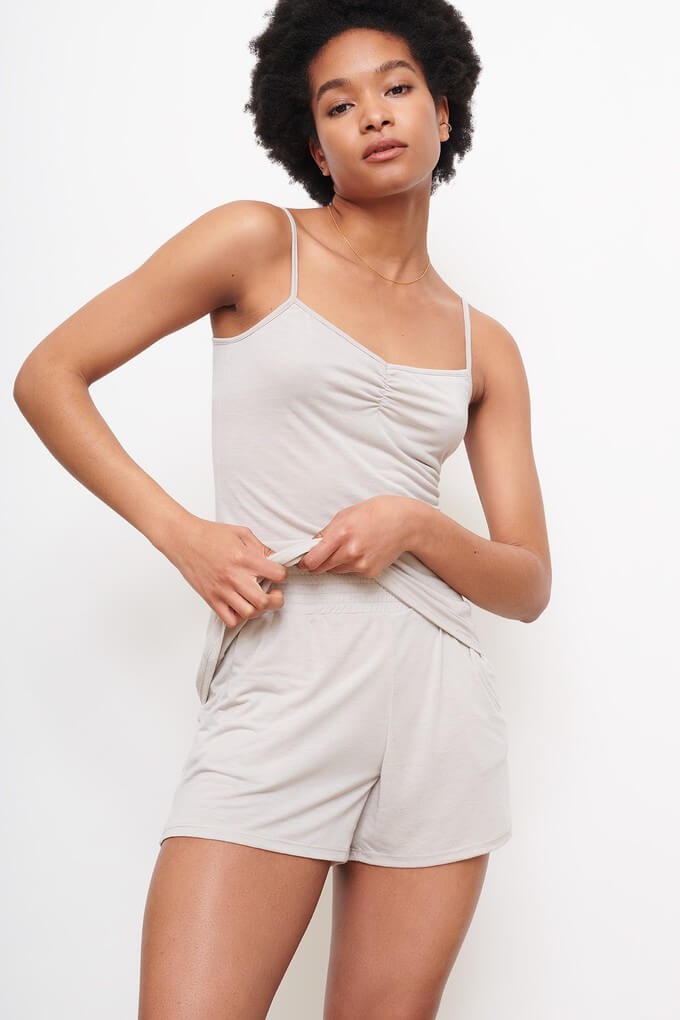 All spaghetti (tops), no regretti!
This brand has a colourful monochrome range of ethical summer tank tops with thin straps, and some of them even include a comfy bra shelf.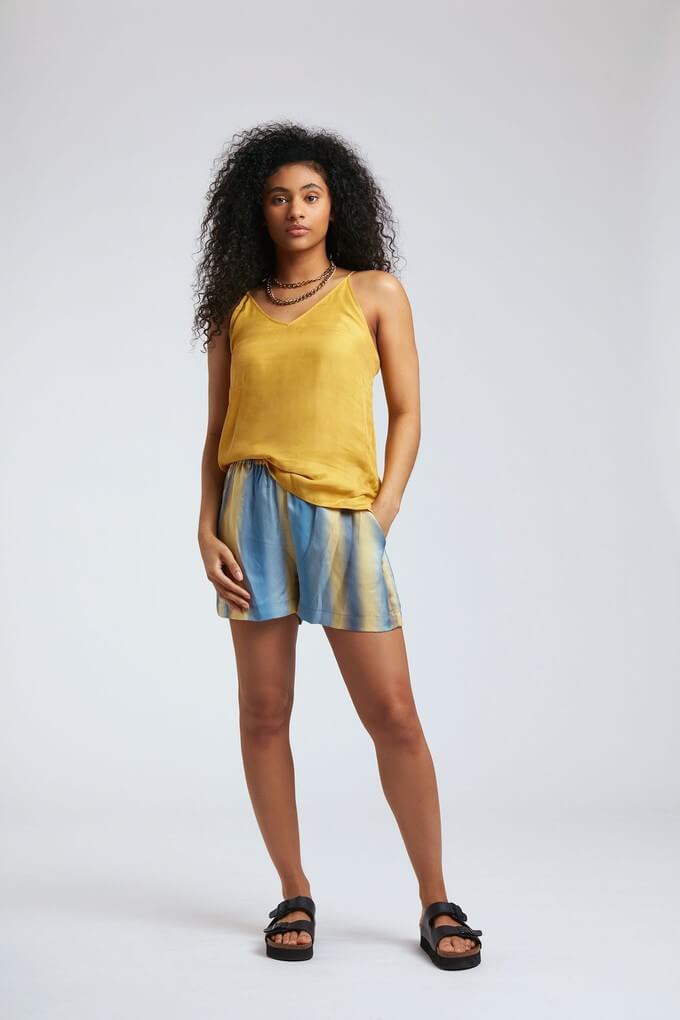 This brand's range of ethical sleeveless tops for summer includes underrated hues like ochre which will immediately stand out on your outfits.
As for sustainable points, they're all made with breathable modal fabrics.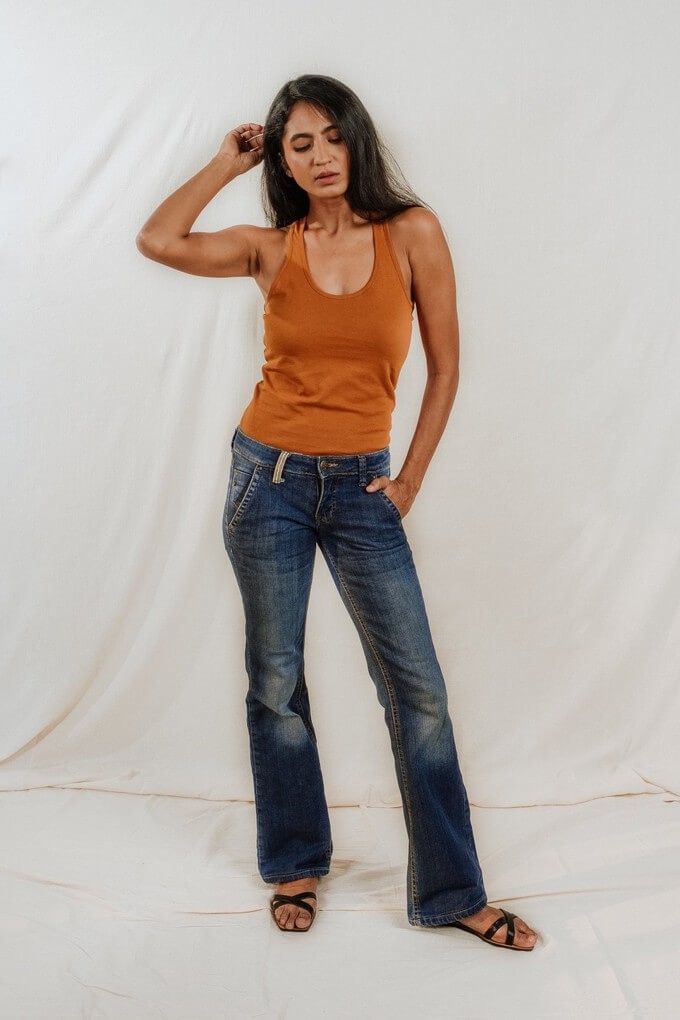 Hoping for some ethical summer tank tops that are both versatile and eye-catching? Then look no further than the wonderful range by No Nasties.
As well as including a mixture of monochrome gems and attention-grabbing patterns, their sleeveless tops also feature a variety of designs, from racerback to flared models.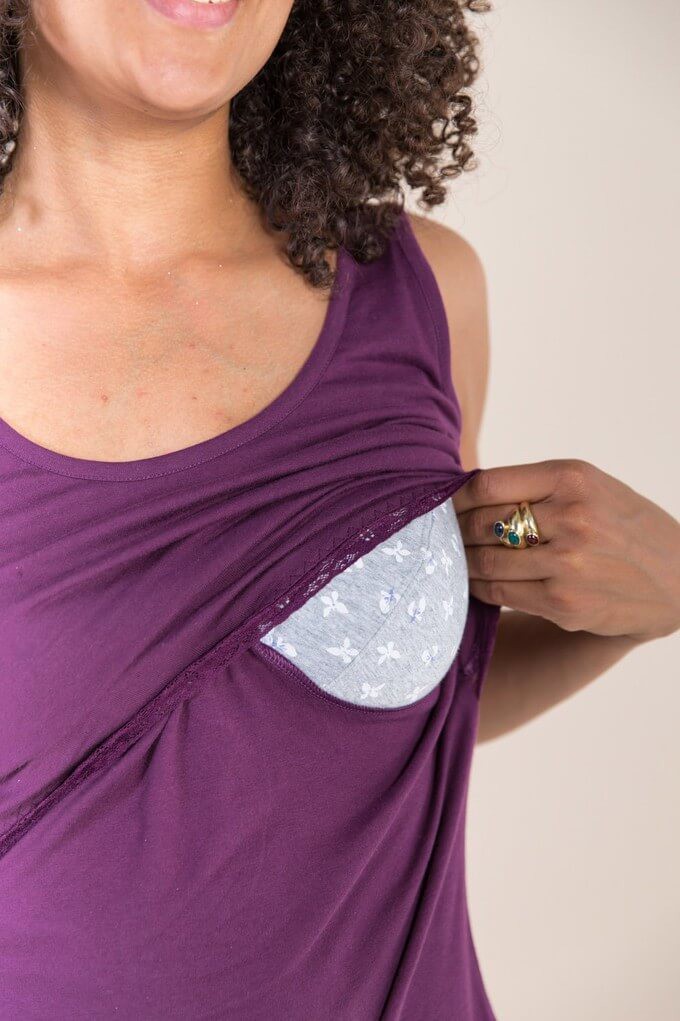 This range of sleeveless tops for summer is ideal for new mums who feel more comfortable having some privacy when breastfeeding: how practical is this lift-the-flap design?
At the same time, whenever you're not using it, nobody would even know that there is a secret layer there, so you can keep on wearing these summer tank tops even after your baby is grown.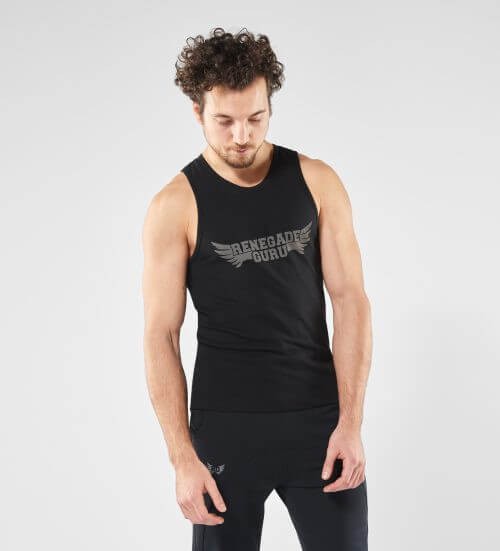 These sister brands rely on breathable and sustainable organic cotton or bamboo to create yoga-inspired clothes for all genders.
Super-comfy if you want to use them for your yoga classes but so beautiful that you'll probably want to wear them for other occasions, too.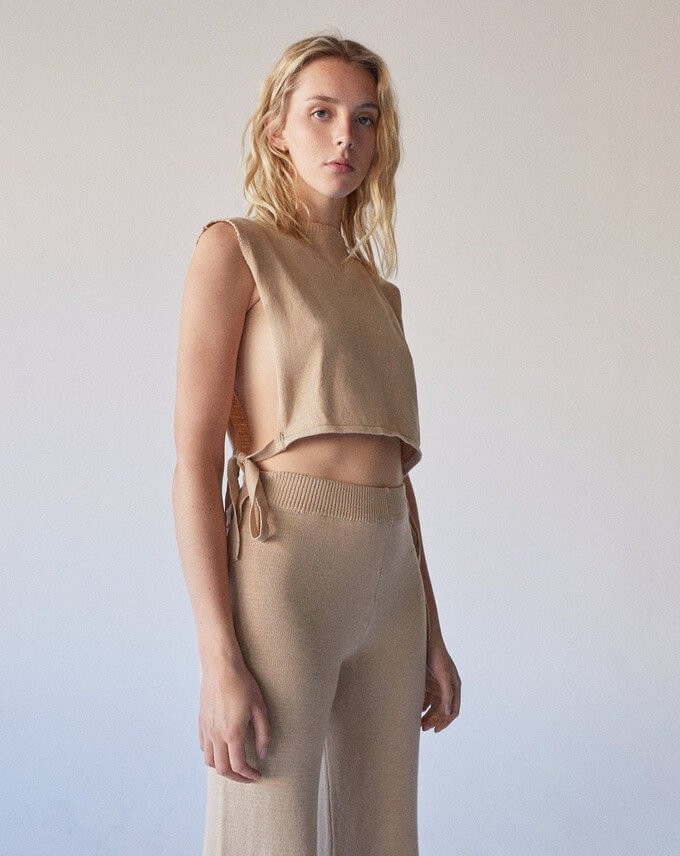 Forget about predictable designs!
This brand's range of ethical sleeveless tops for summer looks like something out of a catwalk.
Halter necks, corset knit tops, delicate bows, bold trims… their minimalist designs never fail to include charming details that truly make them one of a kind.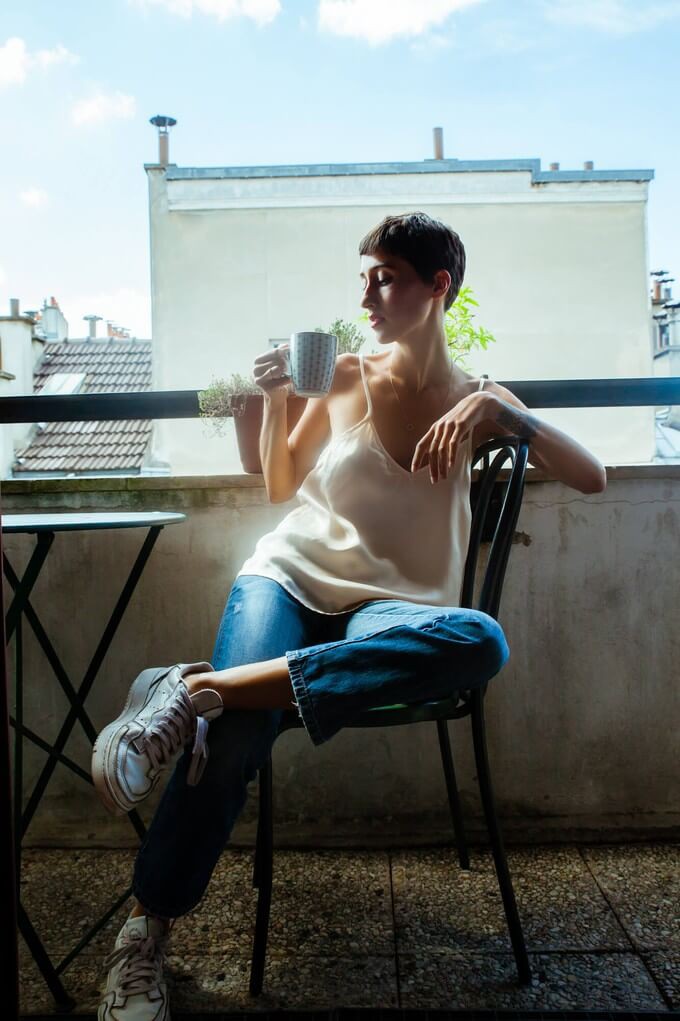 Made with organic cotton or linen, this French brand's romantic range of sleeveless tops for summer has something for everyone.
Whether you prefer delicate patterns, lots of details, or versatile monochrome pieces, you're guaranteed to find the right ethical top for your style.
These are just some of our current favourites, but you can find many more ethical tank tops & sleeveless tops for summer on Project Cece thanks to our family of sustainable brands.
Just use our practical filters to narrow down your search!
---
Tired of browsing tons of different shops to find the right ethical t-shirts for men? We've brought over 200 fair trade brands in one place. Here are our top favourites!
Just because it's the most carefree time of the year, it doesn't mean that we shouldn't care about the environment! Here are our tips for a more sustainable summer. Enjoy it with us!
Are you after a sustainable summer dress that you can make the most of for many more warm seasons? Well done, you! We thought we'd share our favourite ones to help you choose.
Project Cece is a platform that collects ethical clothing from different webshops on one website. Take a look in our shopping section and find the clothing that fits your style, budget and values!