Blending sophistication, spontaneous vibes and an eco-friendly approach, the best sustainable jumpsuits are bound to make a great addition to your wardrobe! These powerful statements of your unique sense of fashion are also a cheeky excuse to not have to worry about pairings when getting ready. From their popularity in glittery 70s discos to Scary Spice's leopard-print outfit in the 90s to Beyoncé's all-in-one look on the red carpet, jumpsuits have risen back to fame several times throughout the decades. That's why they always seem to look both vintage and modern!
To help you find your next iconic outfit, at Project Cece we've scouted the best sustainable jumpsuits from different eco-conscious brands.
The Best Sustainable Jumpsuits for Stylish, Eco-Friendly Women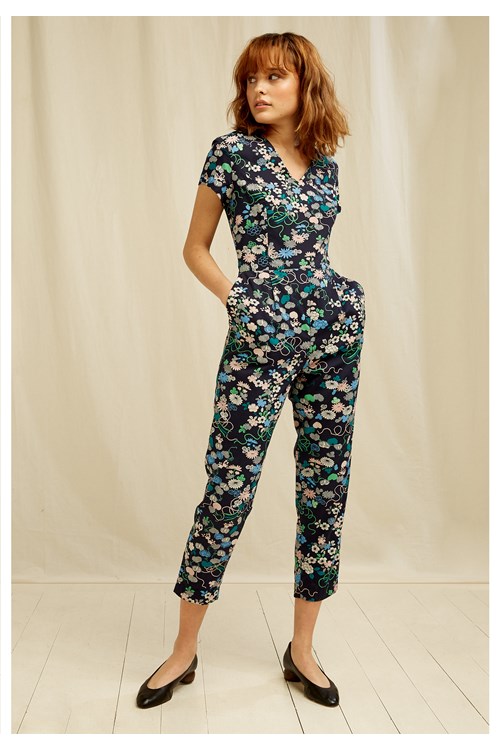 The charm of flower prints will never wilt! This eye-catching jumpsuit is the result of a collaboration between the V&A Museum and People Tree, the pioneers of sustainable fair trade fashion. Inspired by traditional Japanese kimonos, this modern piece showcases impeccable attention to details.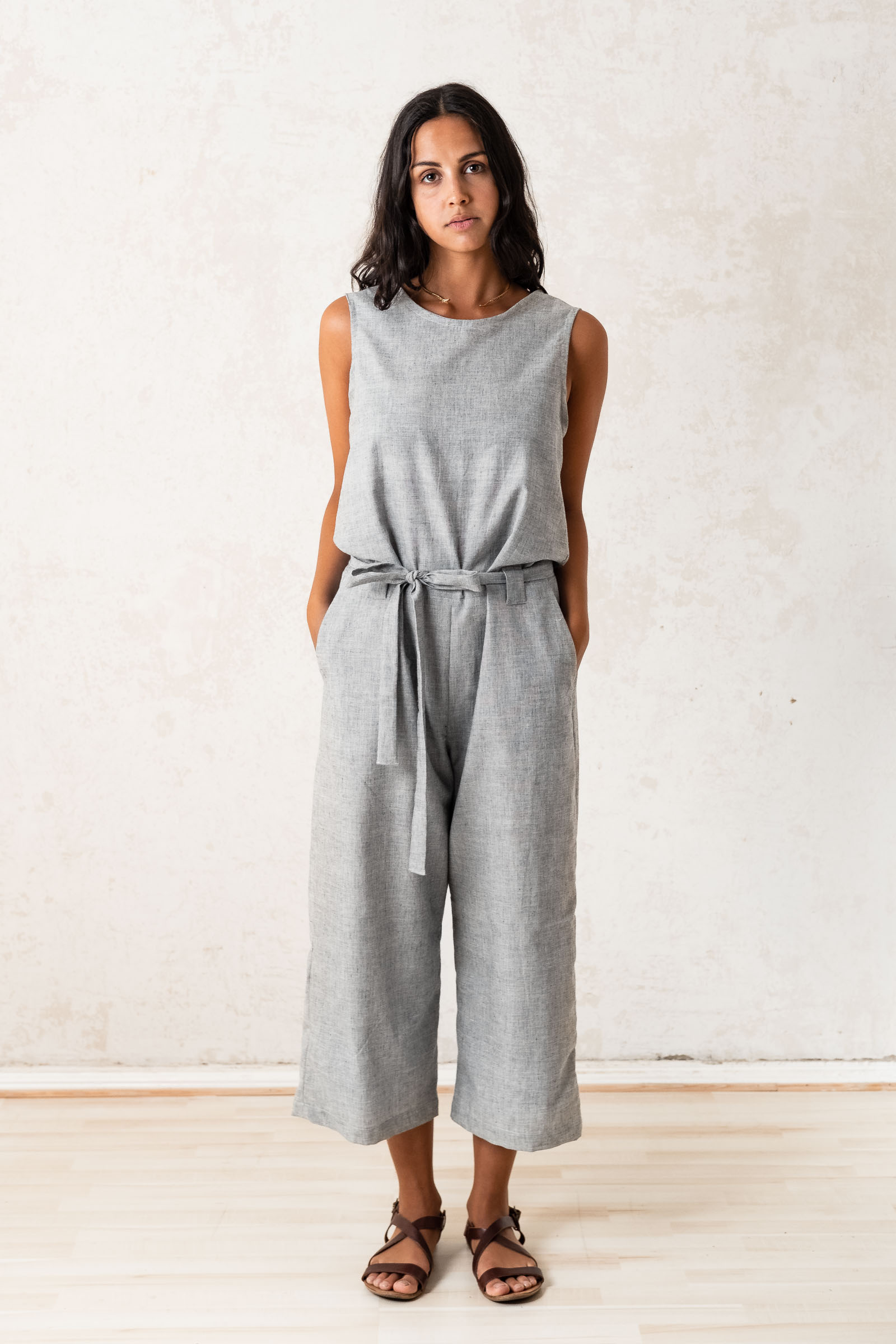 Whether you decide to wear it on a spontaneous day out or a fancy dinner party, this jumpsuit won't disappoint. Made of organic cotton by the German-Indian brand Jyoti - Fair Works, the Jalina Light_grey is a true example of timeless minimalist fashion.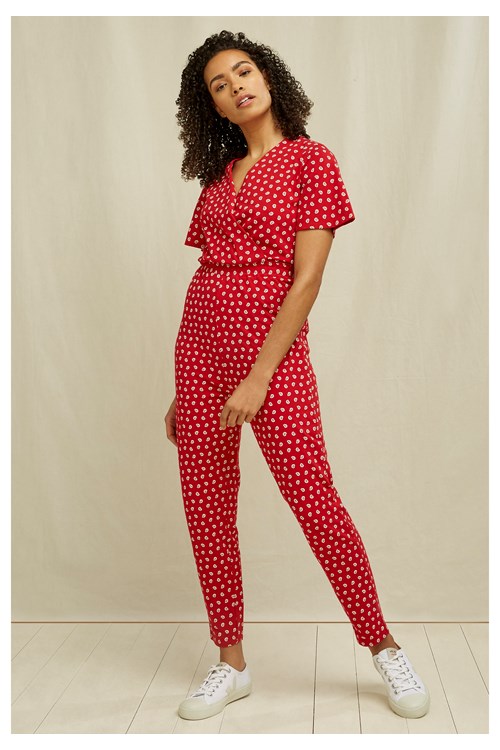 Another People Tree masterpiece, this casual outfit is ideal for a spring day out in town or in the countryside. Made of the softest organic cotton, it features an elasticated waist and delightful paisley motifs. Stylish and comfortable!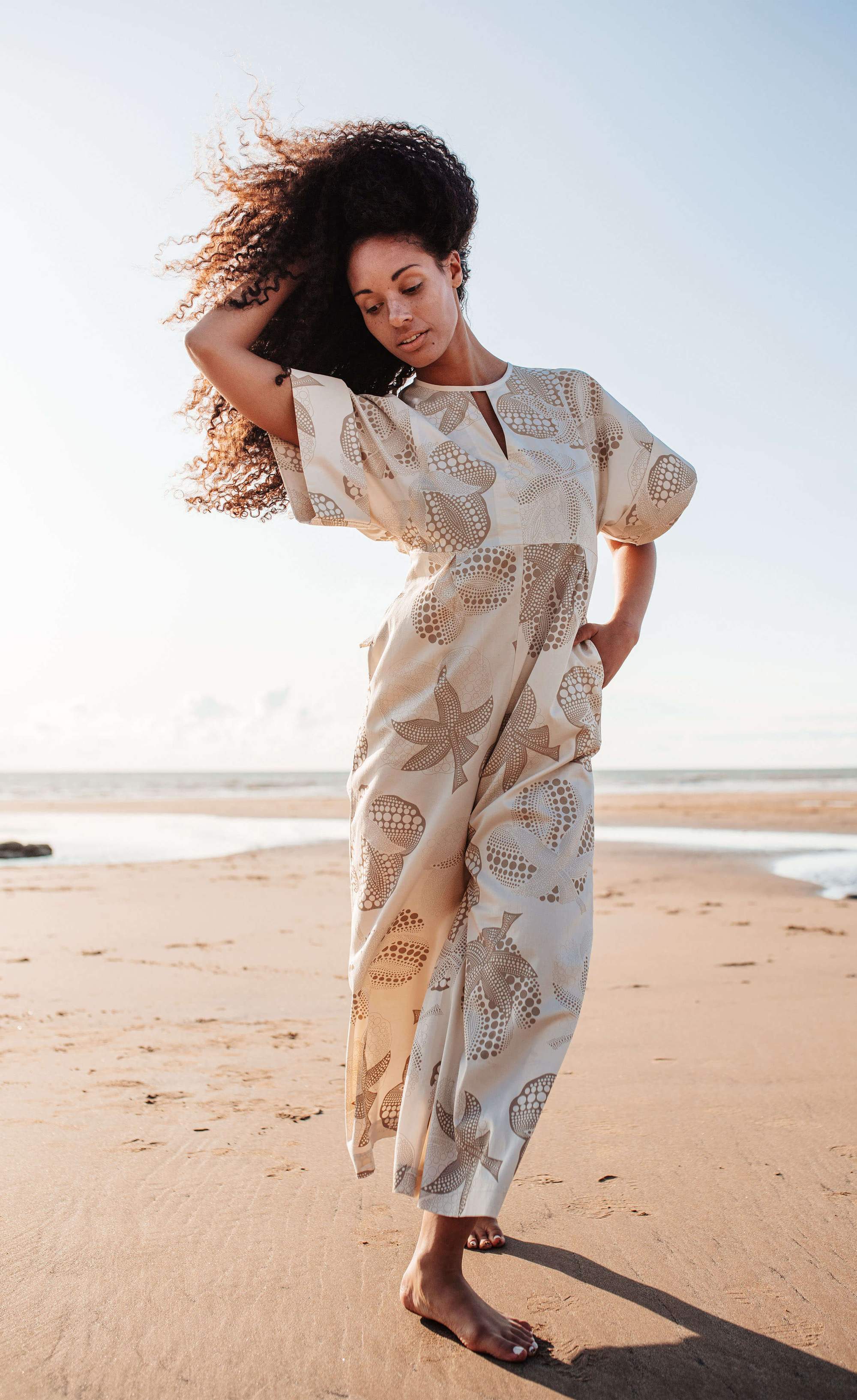 Feel the wind and taste the freedom by running wild in this stunning piece by No Nasties. This loose jumpsuit features wide kimono sleeves, a sensual keyhole shape on the front, and handy pockets.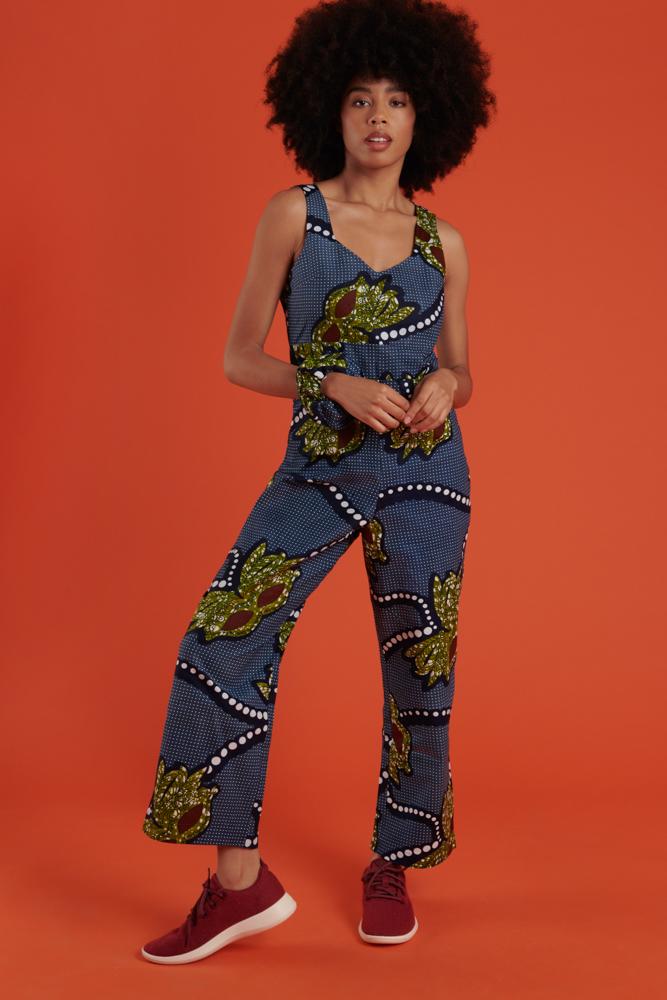 Revolutionise your wardrobe with authentic African vibes! Handmade by Mayamiko's artisans in their bustling fair trade workshop in Malawi, this jumpsuit features a retro heart-shaped neckline, pockets and unique prints. Each piece is a one-of-a-kind artwork!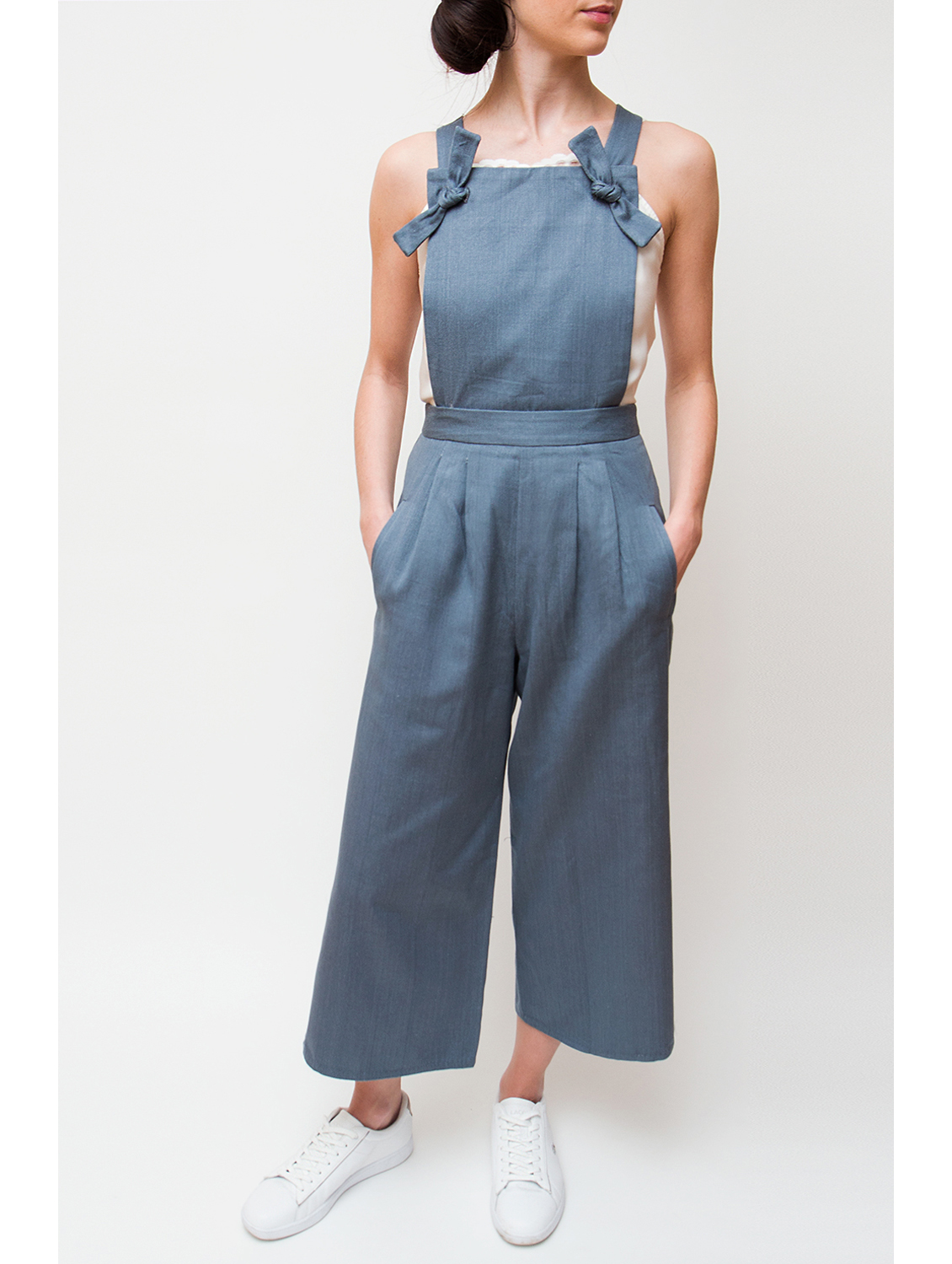 Available in different colours, this jumpsuit adds a touch of sophistication to the all-time favourite dungarees. You certainly won't get bored of it, since you can pair it up with lots of different tops or shirts, and even wear it as high-waisted trousers.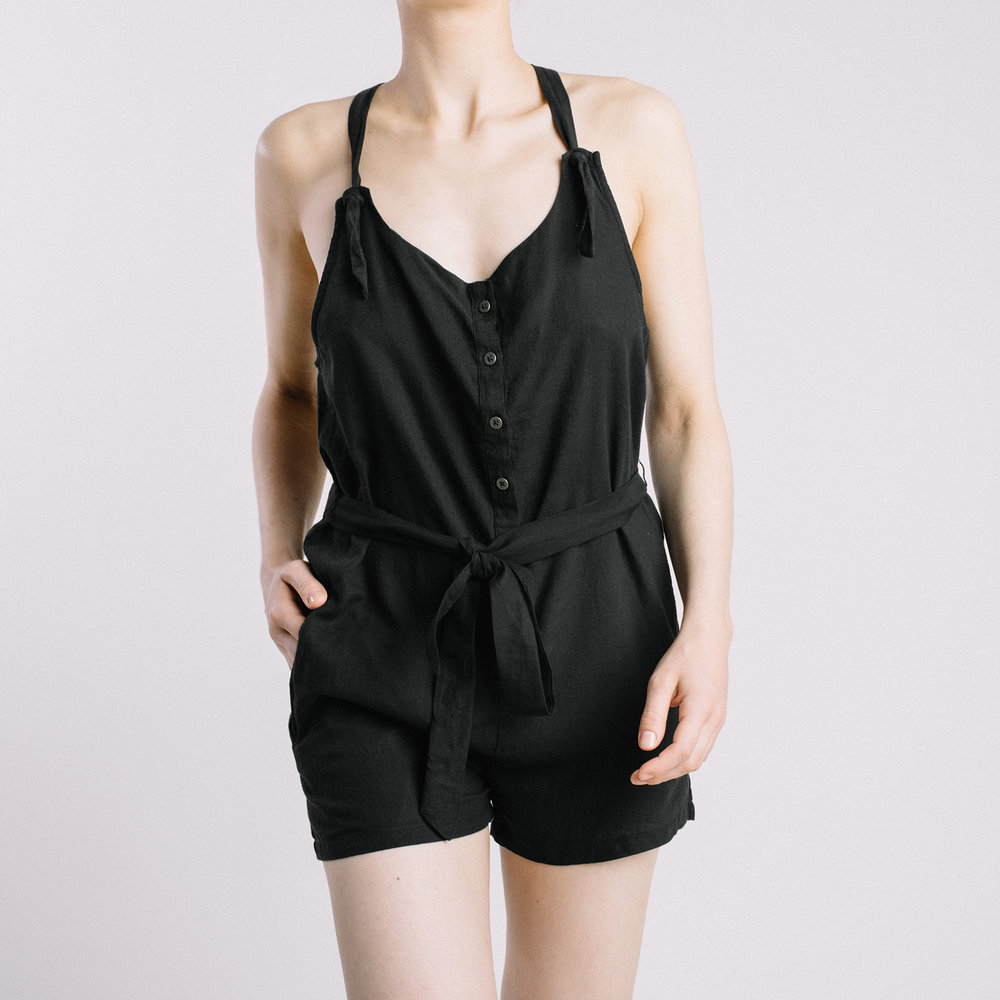 Nothing screams 'unforgettable summer days' quite like a short playsuit! Breezy and full of classy touches, this ThinkingMu piece allows you to be your true self, without restricting your movements.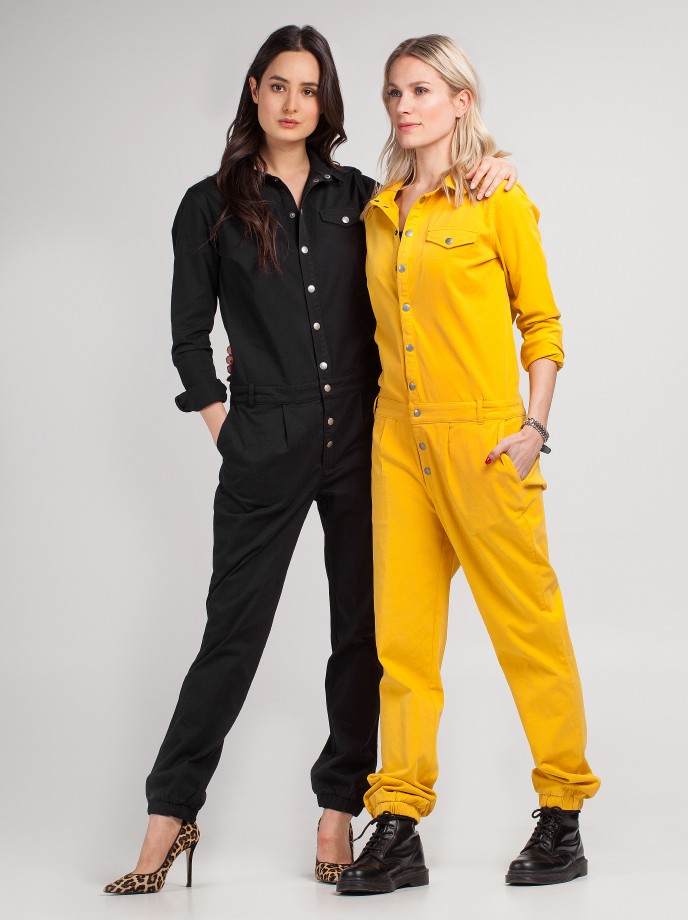 Are you after the type of jumpsuit that makes all eyes turn as you walk down the street? Look no further than Miss Green's creation! With long sleeves, a wide collar and noticeable buttons, this jumpsuit is a bold statement for the woman who doesn't let ephemeral trends dictate her signature style.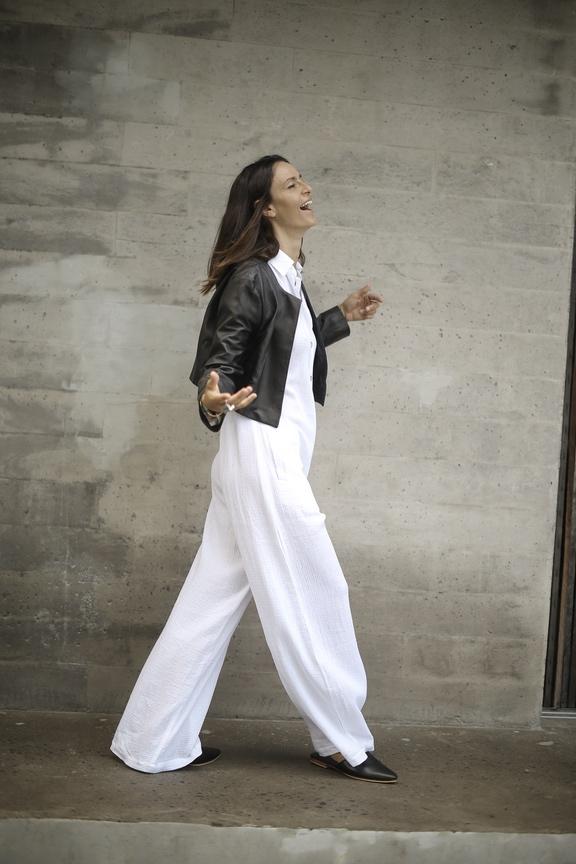 Wear this bright jumpsuit with pride to showcase your class and authenticity! Manufactured by Luciee, this Amazonia Jumpsuit is a prime example of their commitment to creating sustainable clothing items for the modern woman, mixing urban and laid-back Bali-inspired elements.
Kagi Overall
- Effortless sophistication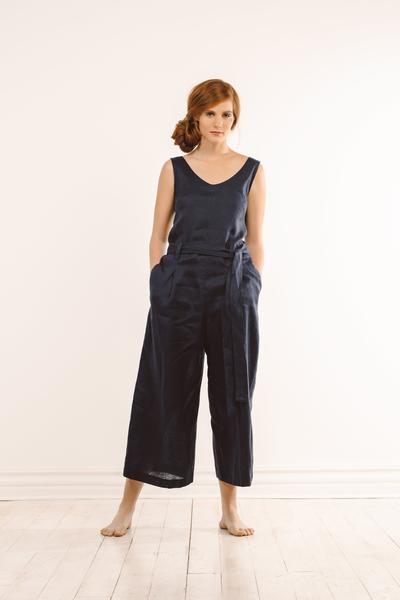 Treat yourself like the queen you are with this soft pure linen garment! Incredibly comfortable, elegant and flattering, it's an all-in-one evening outfit that will make any party stop as soon as you make your dramatic entrance.
These are our team's favourites amongst the best sustainable jumpsuits that you can find on Project Cece. Which one stole your heart?
Related articles
Project Cece is a platform that collects ethical clothing from different webshops on one website. Take a look in our shopping section and find the clothing that fits your style, budget and values!