Aren't tote bags just… totes awesome? Practical and with plenty of room to fit everything you could possibly think of, they're incredibly versatile. From a day at the beach to a weekend away to a trip to your local zero-waste store, they never look out of place.
However, the best sustainable tote bags are those that are also kind to the environment and the workers that made them. Most tote bags rely on traditionally-grown cotton but its production has a terrible environmental footprint.
Luckily, our favourite ethical brands have found several solutions to this problem!
6 of the best sustainable tote bags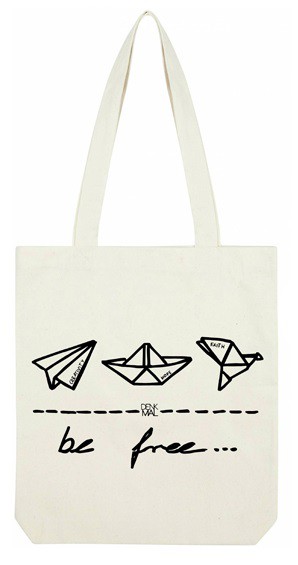 Be Free is a German shoe brand that's based its production in Portugal, guaranteeing fair working conditions. However, its name and the addition of those adorable illustrations can also turn it into a proud statement!
The best thing about this sustainable tote bag? It's made of 100% recycled plastic bottles and organic cotton.
Be Free from waste!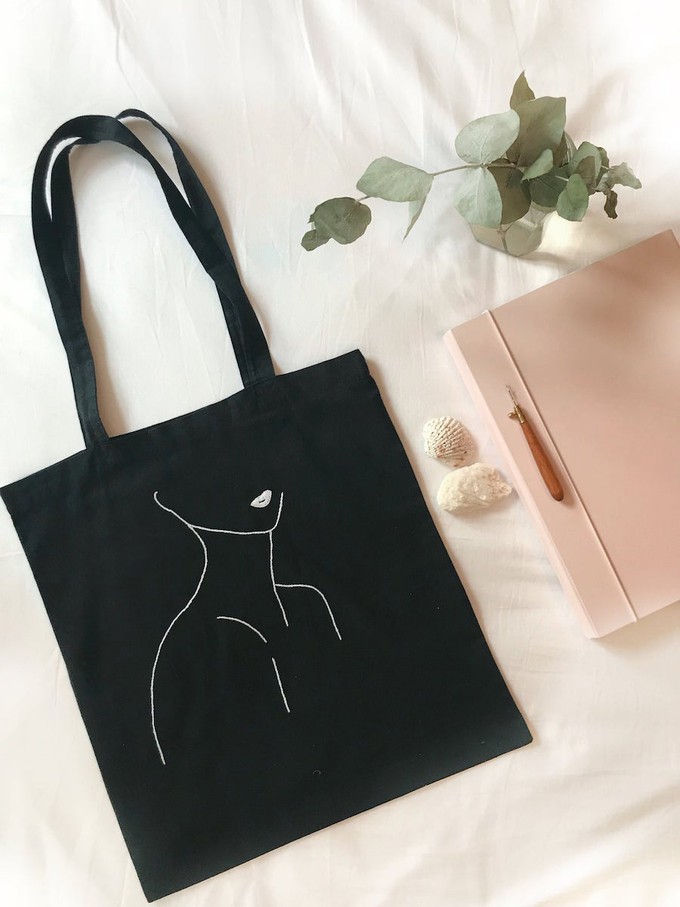 Full of minimalist charm and perfect to match tons of outfits, this beautiful tote bag is handmade in London using 100% organic cotton.
The meticulous hand embroidery adds texture and dimension to the tote bag, and it also means that it won't fade nor stain over time.
This, combined with the high-quality cotton used, adds to its longevity. Basically, a sustainable tote bag made to last!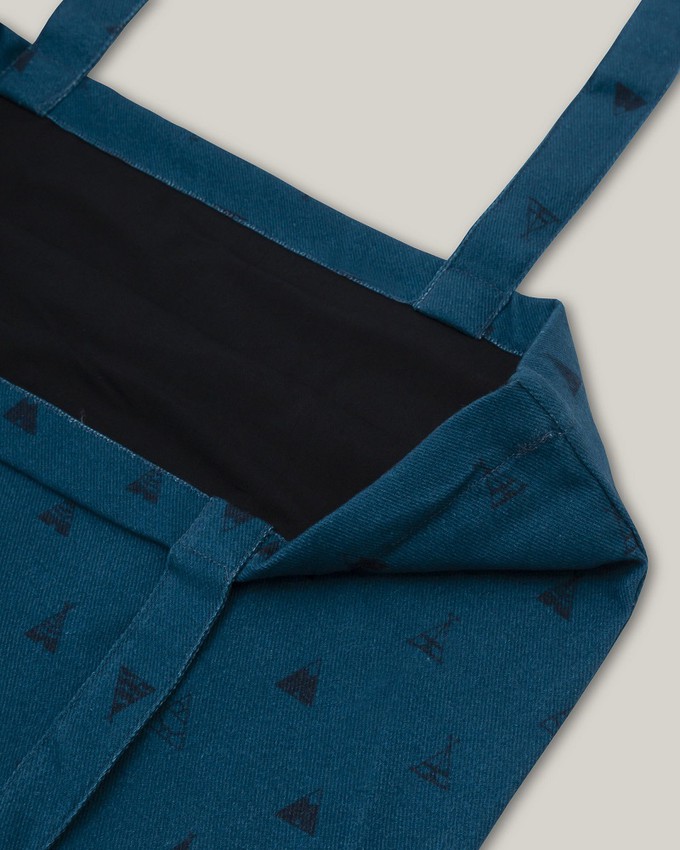 Were you after a sustainable tote bag that adds colour to your outfit? Then we think you'd love this blue bag by Brava Fabrics.
Based in Barcelona, this company focuses on making eco-responsible clothing fun and accessible to everyone.
Their designs are inspired by travel, gastronomy and the visual elements of Costa Brava. The teepee pattern of this tote bag, in particular, is ideal to showcase your never-ending wanderlust.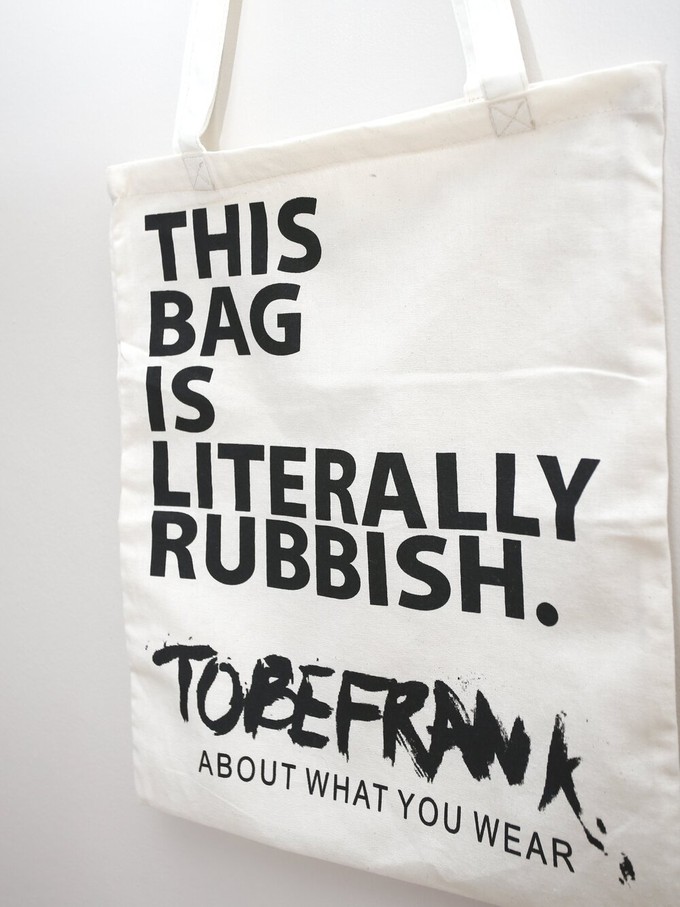 One thing is for sure: this bag will certainly turn a few heads! If you were after a sustainable tote bag to make an eco-friendly statement, this is the one.
We expected nothing less from a brand called 'TOBEFRANK'!
This stylish bag isn't actually rubbish but it's made of 100% recycled cotton. As well as helping reduce waste, it uses less water and has a lower carbon footprint than traditional cotton tote bags.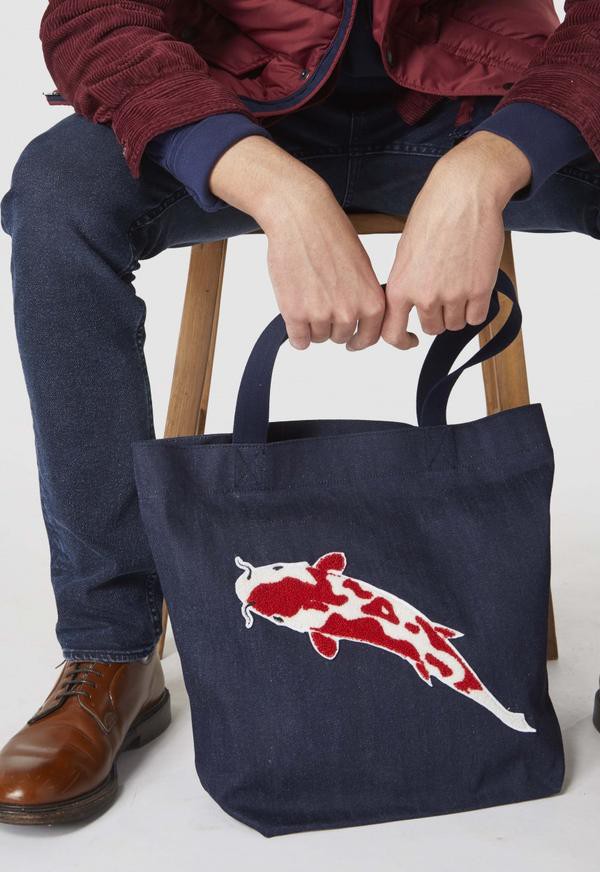 How about a jeans tote bag to dare a vintage double-denim look?
As anticipated by its name whose initials cleverly spell Koi, Kings of Indigo is an American jeans brand that draws inspiration from Japanese traditions and designs.
This ethical tote bag is made of GOTS certified organic cotton. Plus, around half of the energy used to power this company's production derives from solar panels, and their products are packaged in recycled cardboard.
We especially love the strong contrast created by the white and red of the Koi carp against the iconic blue of its denim fabric.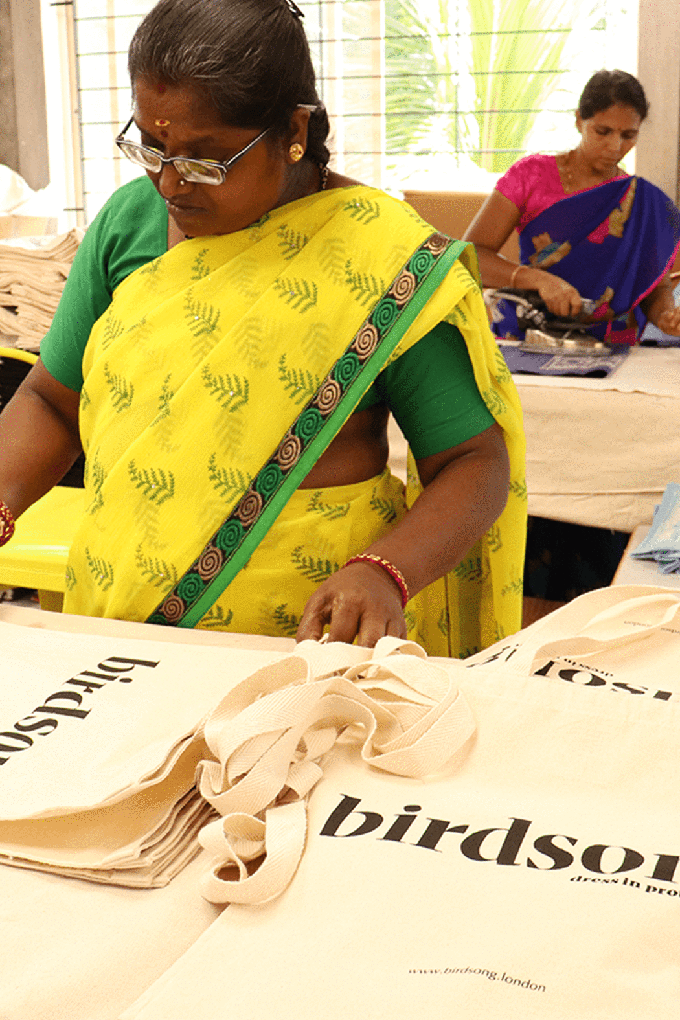 This minimalist tote bag comes with a powerful slogan ('Dress in protest') and an inspiring background.
Handmade by female artisans in India under fair working conditions, this bag is made of organic cotton that supports local tribal farming communities.
Birdsong also helps both these women and the local communities by offering long-term employment opportunities and fair wages to the entire supply chain.
As an extra act of kindness towards the planet, this bag features recycled cotton handles to reduce waste!
All of these sustainable tote bags are perfect to carry everything you need without forgetting about your eco-conscious spirit. You can find even more in our women and men section.
Totes amazeballs!
Related articles
Project Cece is a platform that collects ethical clothing from different webshops on one website. Take a look in our shopping section and find the clothing that fits your style, budget and values!