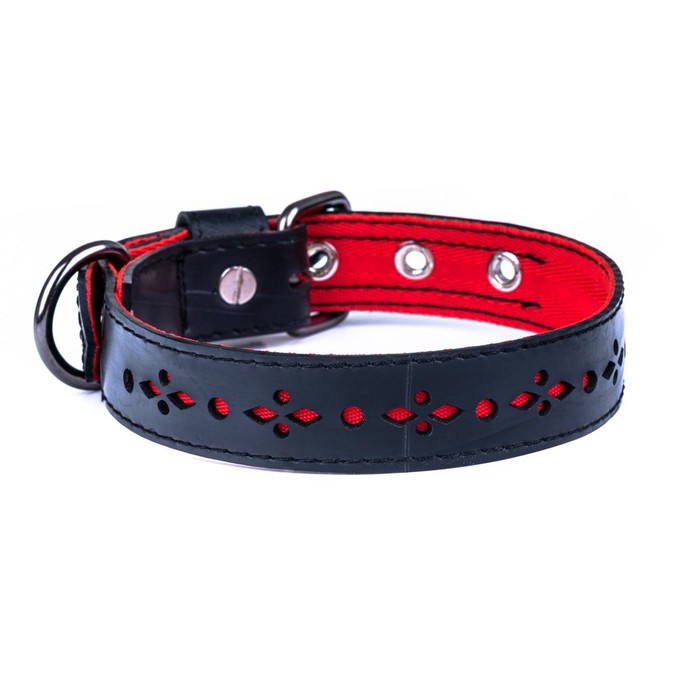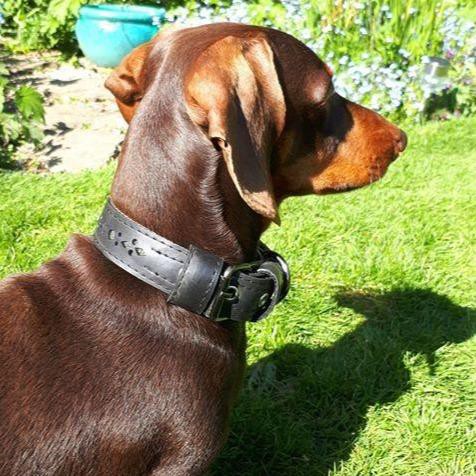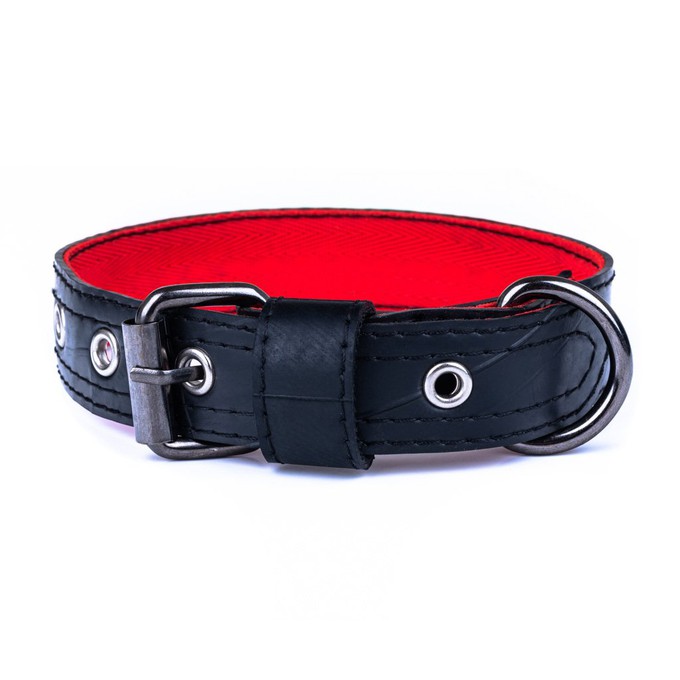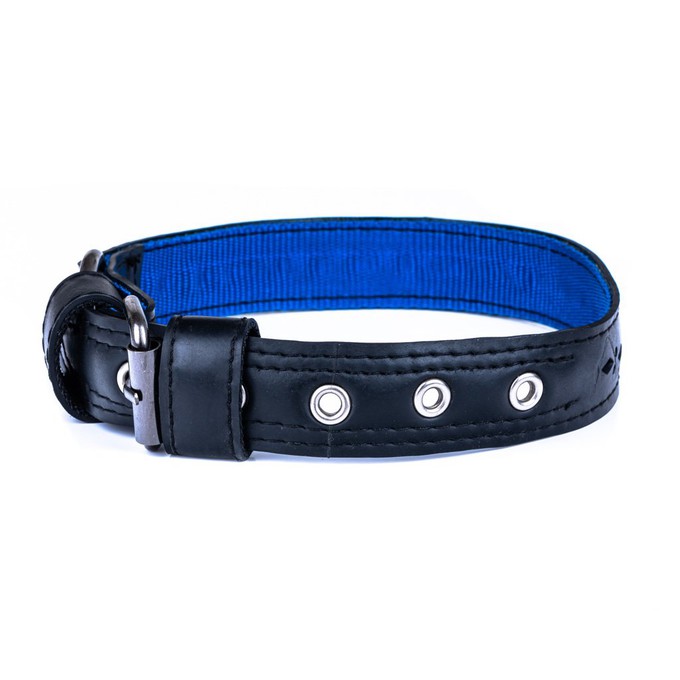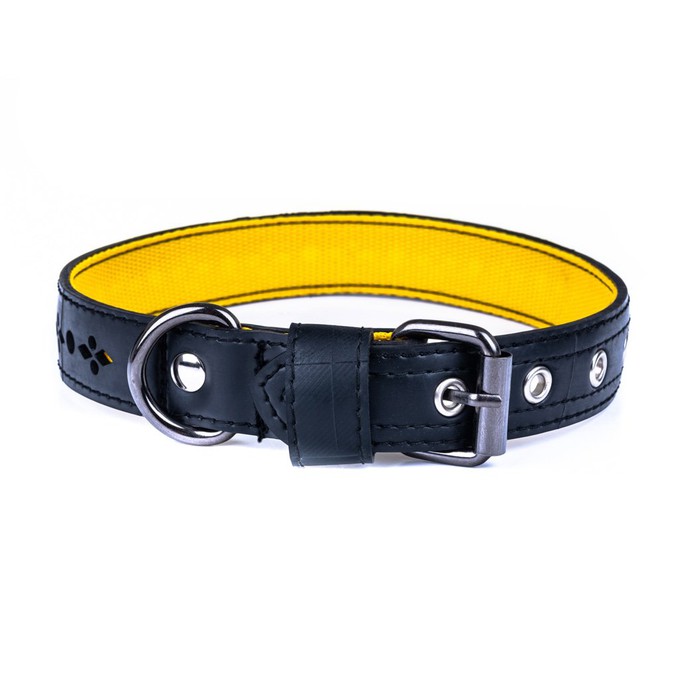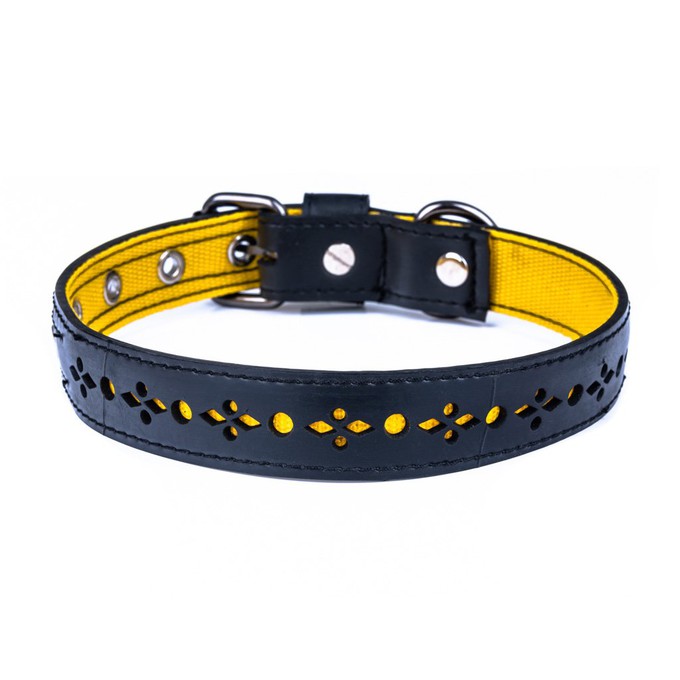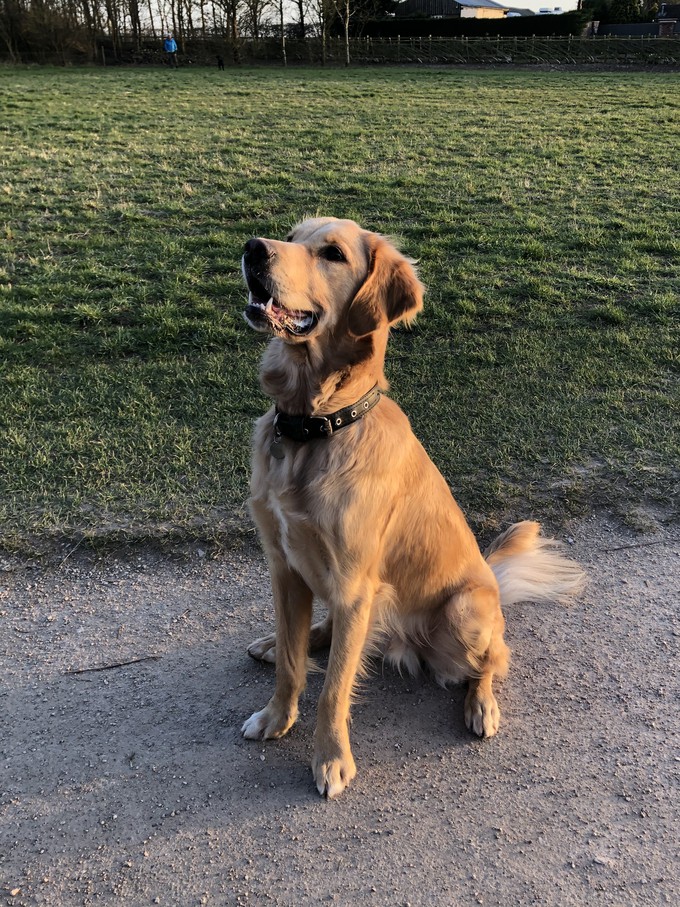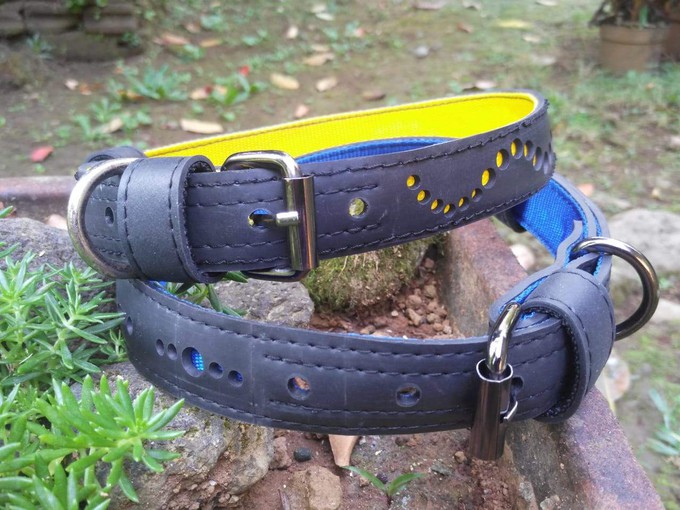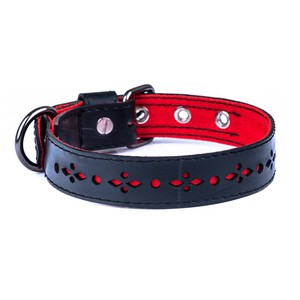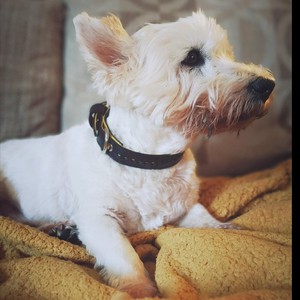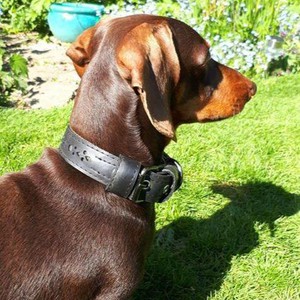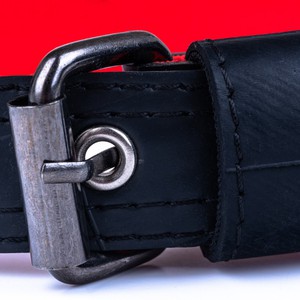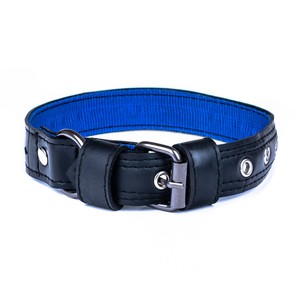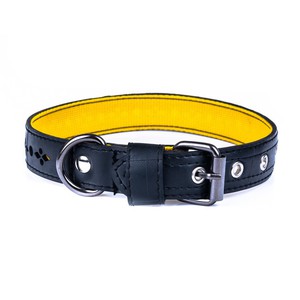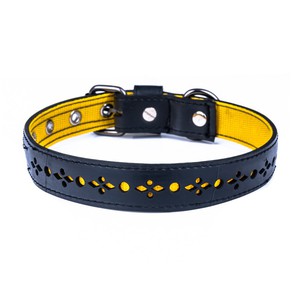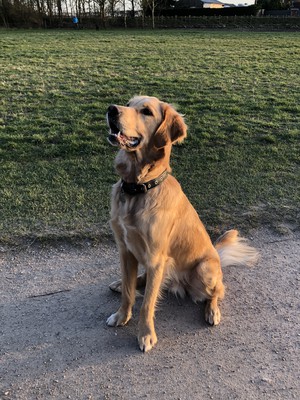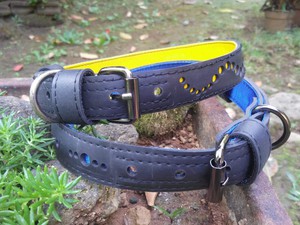 Eco Friendly Recycled Inner Tube Vegan Dog Collar
£30.00




While we humans are focusing on eco-friendly and sustainable products, we didn't forget our furry friends who also deserve the best from us.
This Eco-Friendly Inner Tube Dog Collar is made by hand using reclaimed rubber tyre inner tubes, in a way that is both eco-friendly and cruelty-free. The upcycled rubber makes a great vegan alternative to leather due to its durability and tactile nature.
Not only is this eco-friendly and upcycled, but the dog collar is also soft and comfortable to wear. Additionally, it's sturdy and easy to wash with no detriment to the collar.
Product Information
Handmade using reclaimed rubber
Solid Brass Hardware
Adjustable Length
Available in 3 colours and sizes
Comfortable to wear
Easy to clean and maintain
Vegan-Friendly
Note: if you want it in different size or colour, we can custom made for you
Sizes

Collar Sizes
Adjustable Between
Width
Breed Examples M
35-45cm (14'-18'inch) 2.5cm Beagle, Cocker Spaniel
L
40-50cm (16'-20'inch)2.5cm Golden Retriever, Border Collie
XL
45-55cm (18'-22'inch)2.5cm German Shepard, Poodle

Materials
80% recycled rubber, 20% new materials
Please note that there may be slight variations in colour, size and pattern from the pictured product. This reflects the handmade nature of the items and the sourcing of upcycled materials. It also adds to the individuality and uniqueness of each item. No two products are the same.
All Paguro Upcycle products are made from recycled and upcycled materials that would otherwise have gone to landfill or would have been incinerated. The products are made by creative makers or by production in social enterprises in Indonesia, Malaysia, Thailand, and the UK. The suppliers in Asia are visited once a year. Paguro Upcycle helps craftsmen from Asia and the UK make a profit to live a good life. They help them with their designs and to market their products. At the same time, the materials are given a new value. Paguro Upcycle is PETA-Approved vegan.
Practical information:

Shipping rate: Free shipping in the UK
Delivery time: 3-5 business days
Address: No physical store